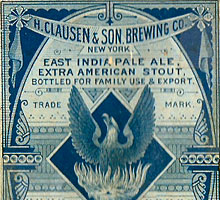 H. Clausen & Son Brewing Co.
Advertising playing cards produced for the Clausen & Son Brewing Co., New York, believed to have been manufactured by the American Playing Card Co., New York, c.1885. Although the Ace of Spades suggests otherwise, the Joker and court cards are identical to examples produced by this manufacturer since c.1876.
There never was a Standard Card Co. in New York. There was a Standard Playing Card Company in Chicago but this not one of its decks. It was a common practice for card makers to produce decks under fictitious names particularly when producing advertising decks. This was to avoid promoting their own name at the expense of the client who was paying to advertise their own product.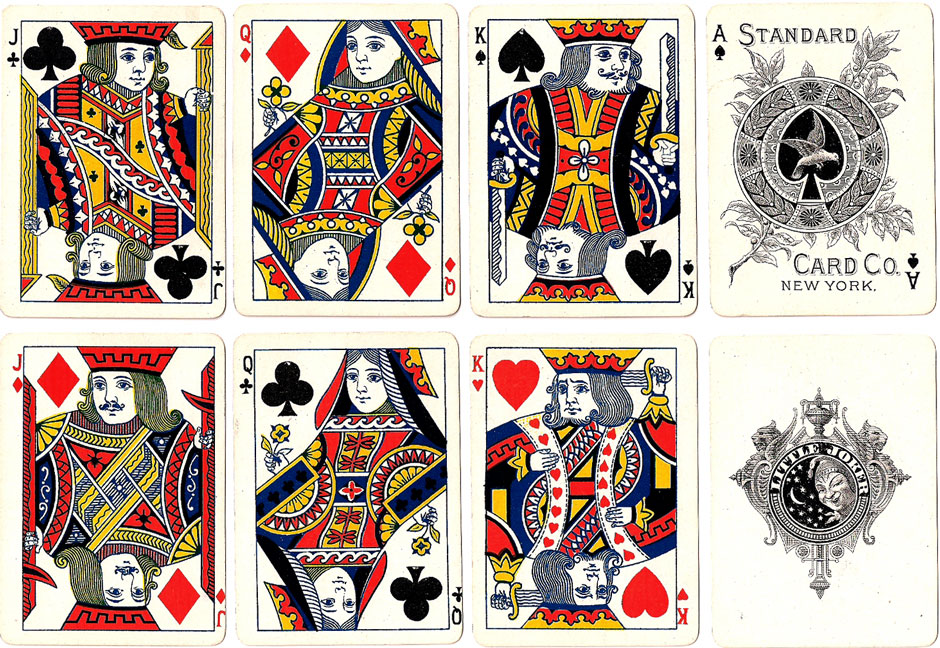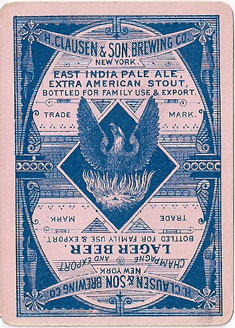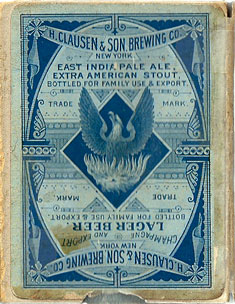 ---