Mekuri Tensho playing cards are derived from the early 'Dragon' type cards of the 16th century, usually associated with cards which arrived in Japan via trading routes to Spain and Portugal. The 48-card deck consists of four suits of twelve cards each, ace through nine pip cards, a female sota, a mounted caballo and a seated rey.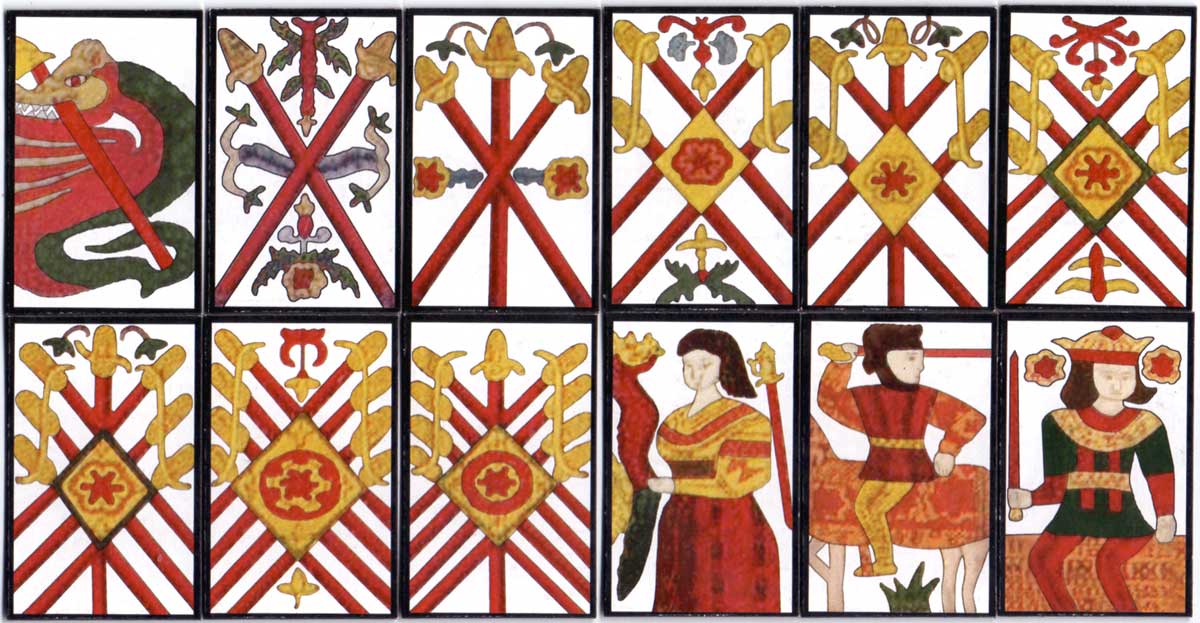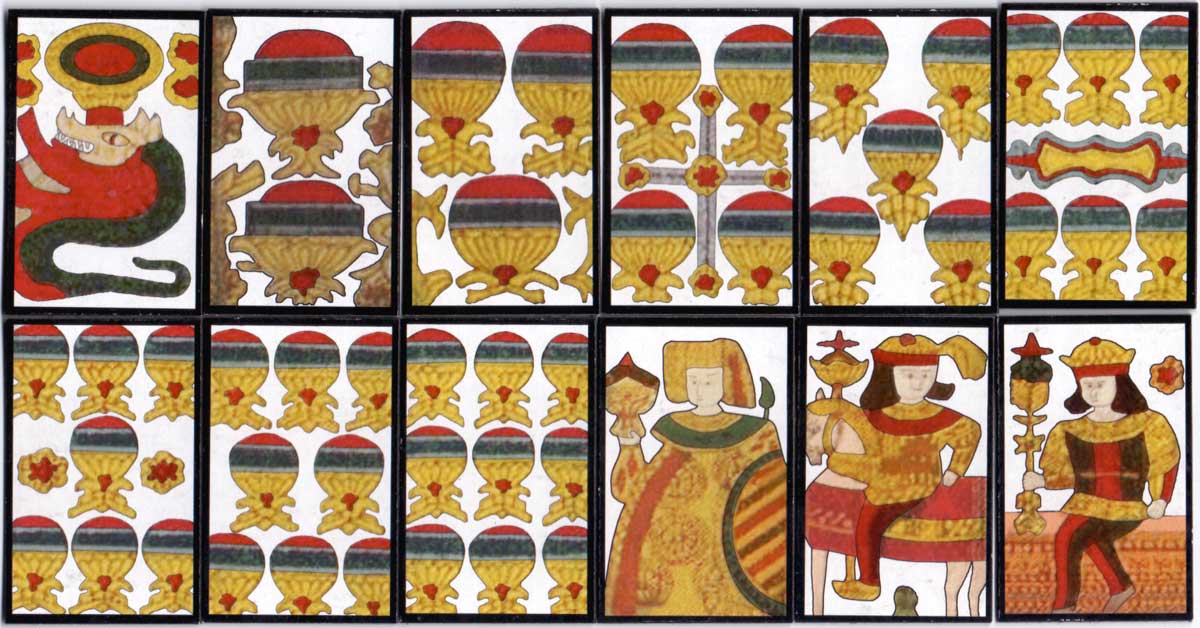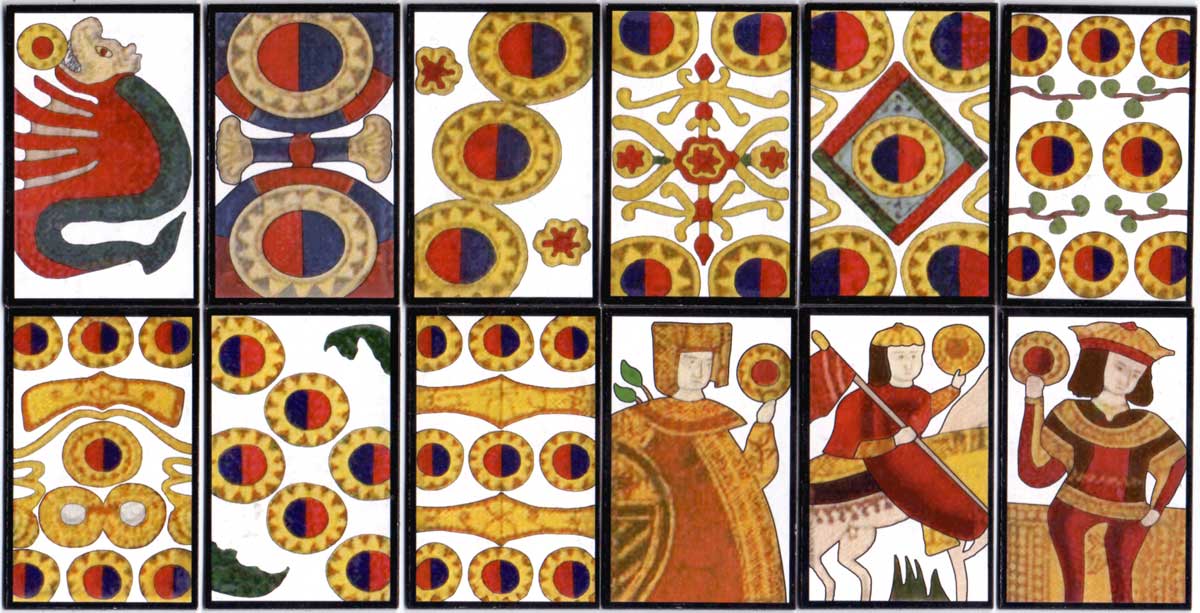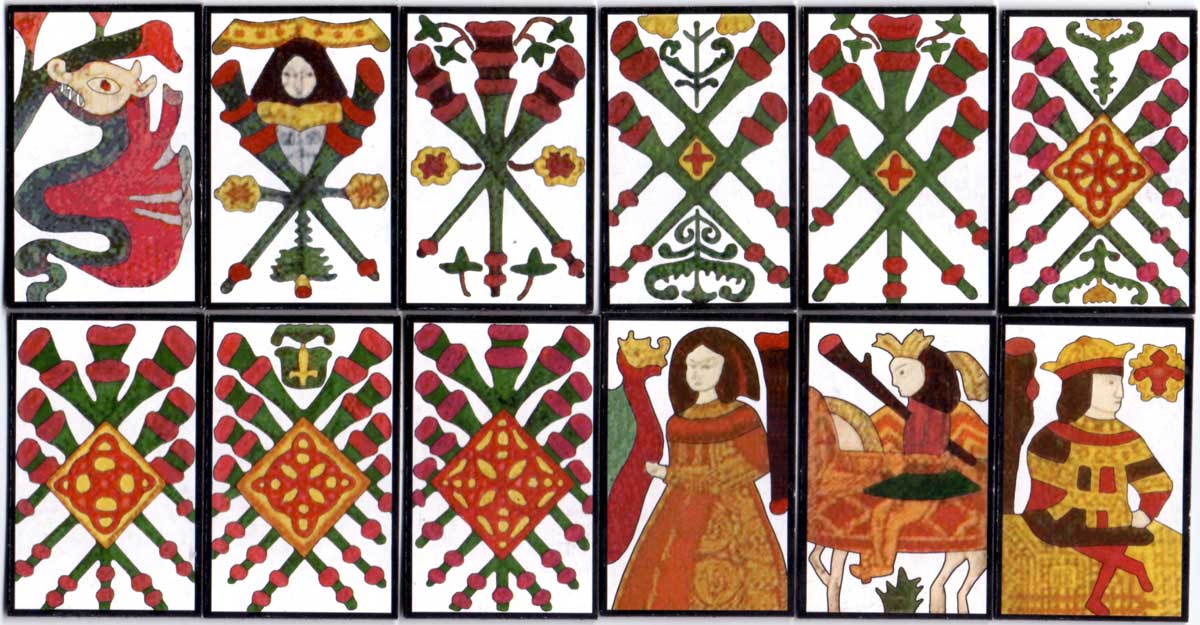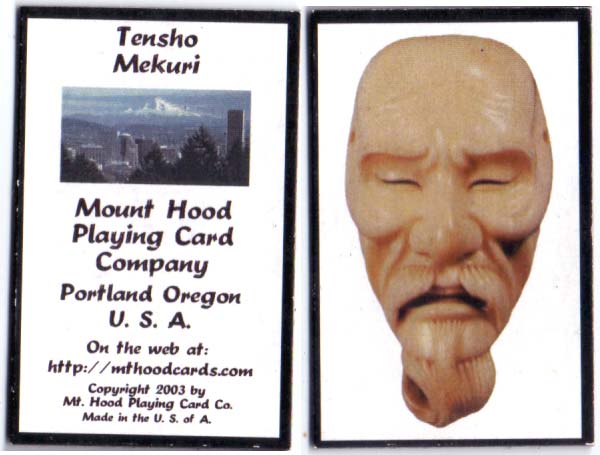 Member since February 01, 1996
View Articles
Curator and editor of the World of Playing Cards since 1996.