Published March 14, 1999
Updated June 08, 2022
John Sterling - Distigráfica S.R.L.
John Sterling publishes budget-grade playing cards in Argentina.
John Sterling was a distributor of various French or Spanish-suited budget brands of playing card in Argentina, often published anonymously or in association with Distigrafica S.R.L. Some of them may have been printed in China. Decks often include a lute-playing joker.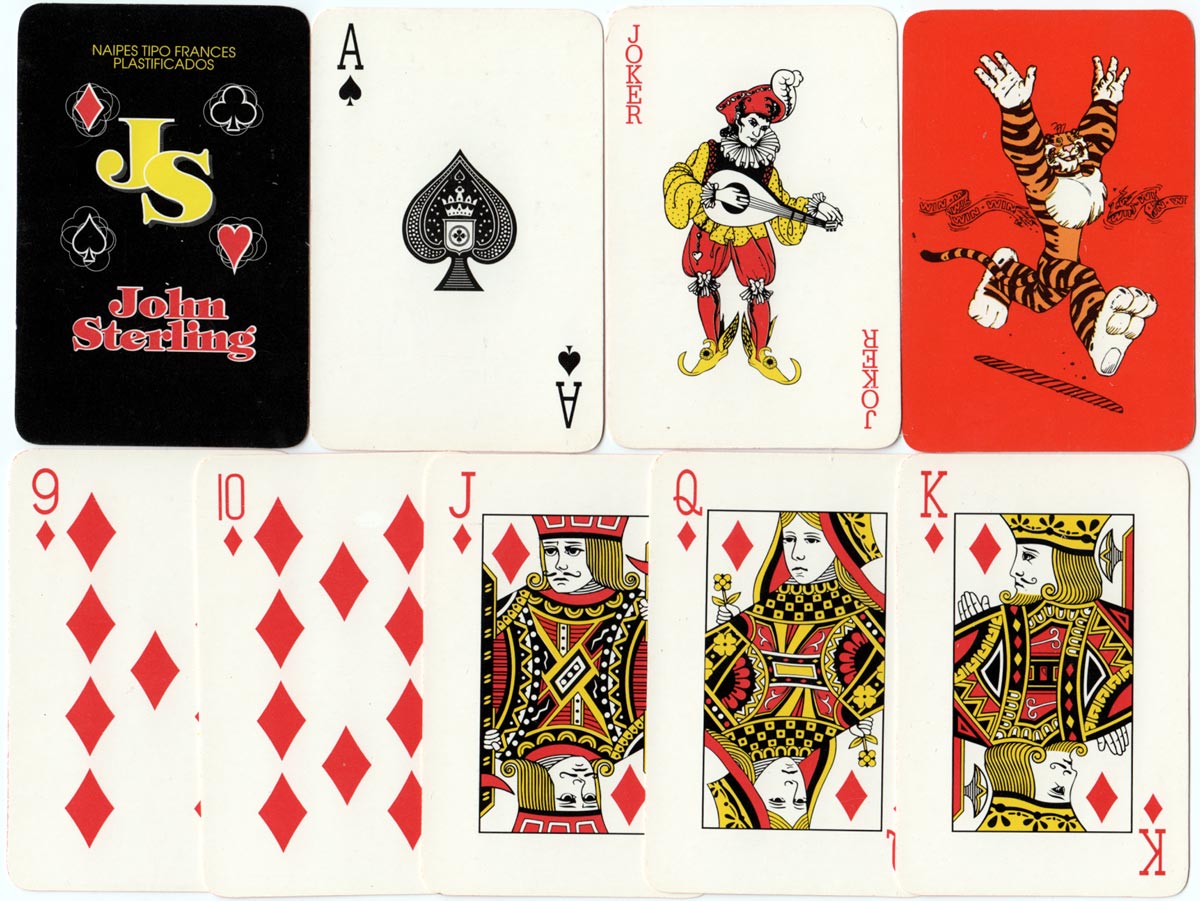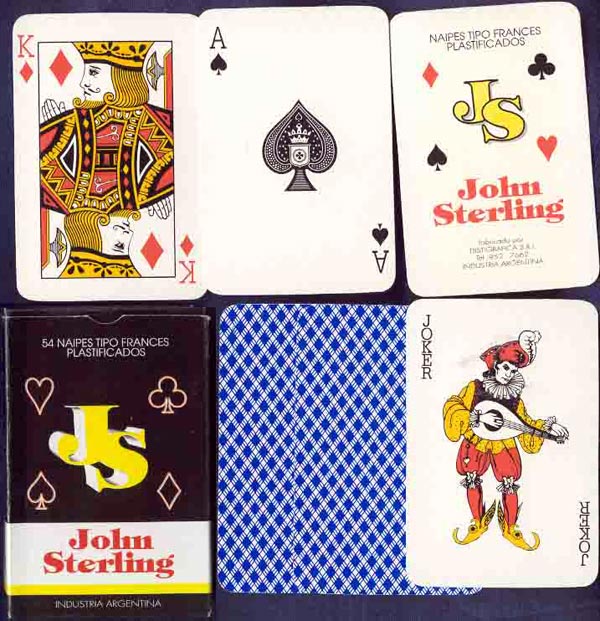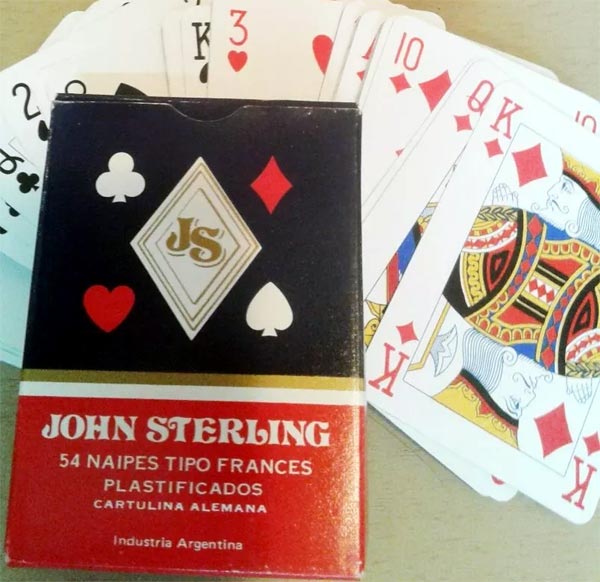 ---
Spanish suited cards
Many budget-grade decks are sold anonymously to avoid licensing or because they verge on obscenity.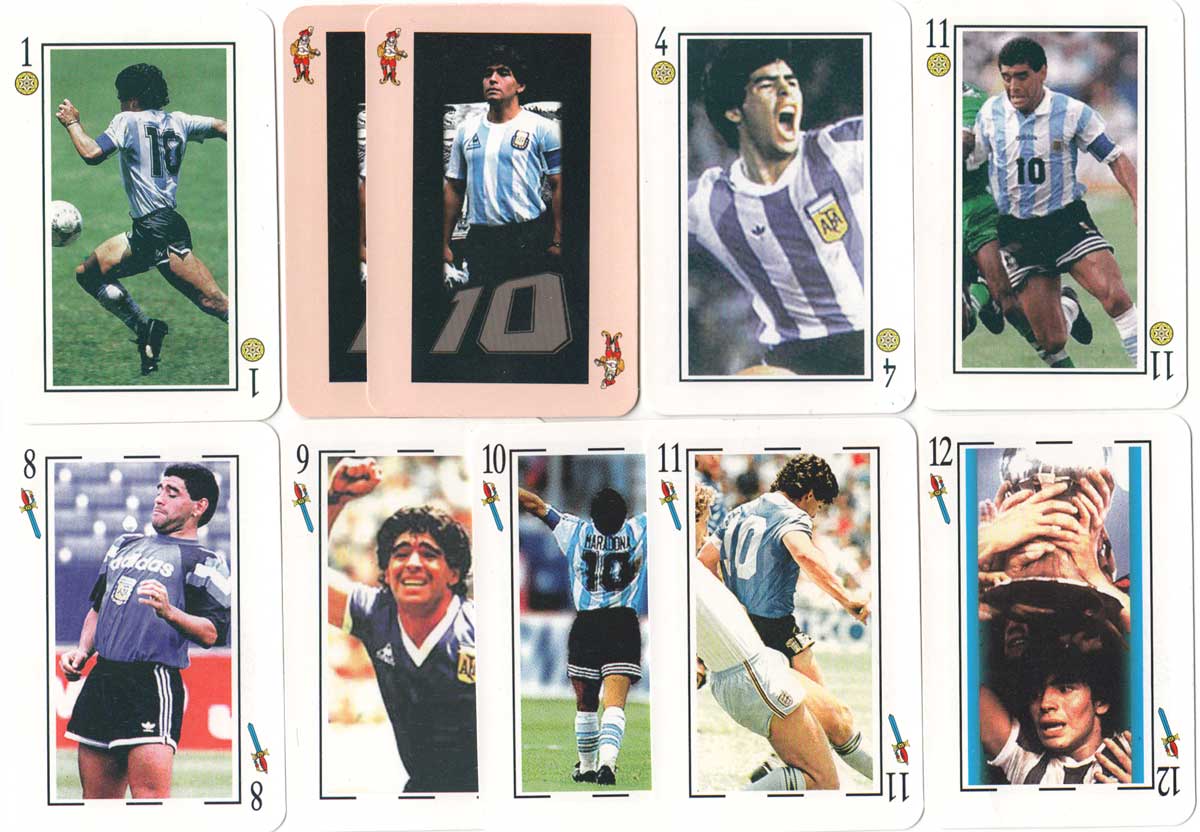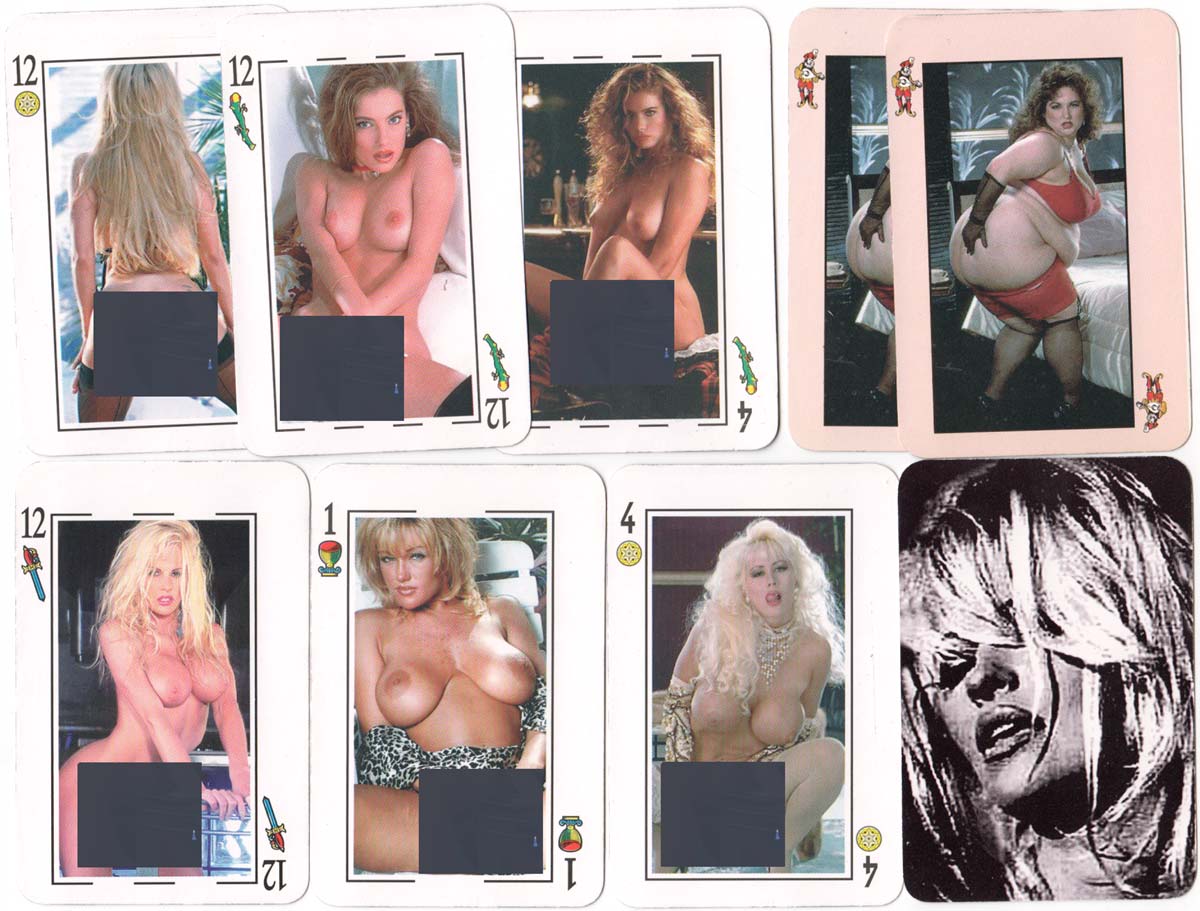 Member since February 01, 1996
View Articles
Curator and editor of the World of Playing Cards since 1996. He is a former committee member of the IPCS and was graphics editor of The Playing-Card journal for many years. He has lived at various times in Chile, England and Wales and is currently living in Extremadura, Spain. Simon's first limited edition pack of playing cards was a replica of a seventeenth century traditional English pack, which he produced from woodblocks and stencils.