John Sterling - Distigráfica S.R.L.
John Sterling was a distributor of various French or Spanish-suited budget brands of playing card in Argentina, often published anonymously or in association with Distigrafica S.R.L. Some of them may have been printed in China. Decks often include a lute-playing joker.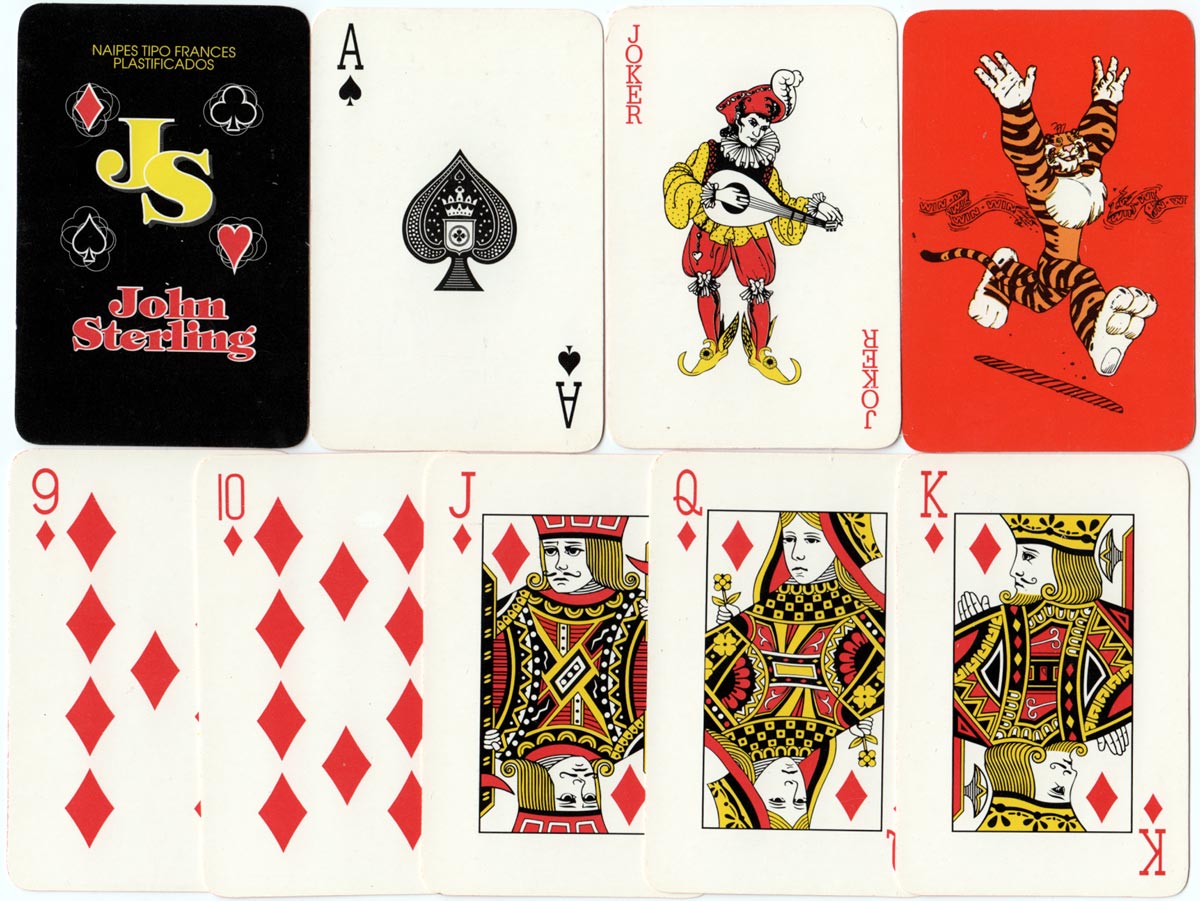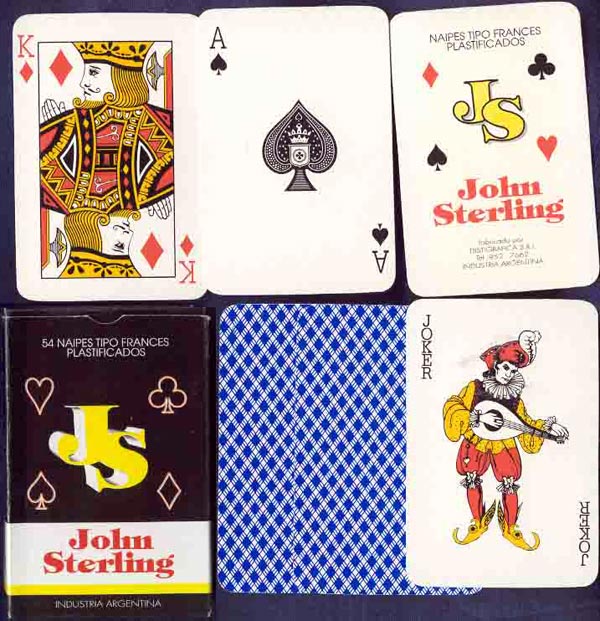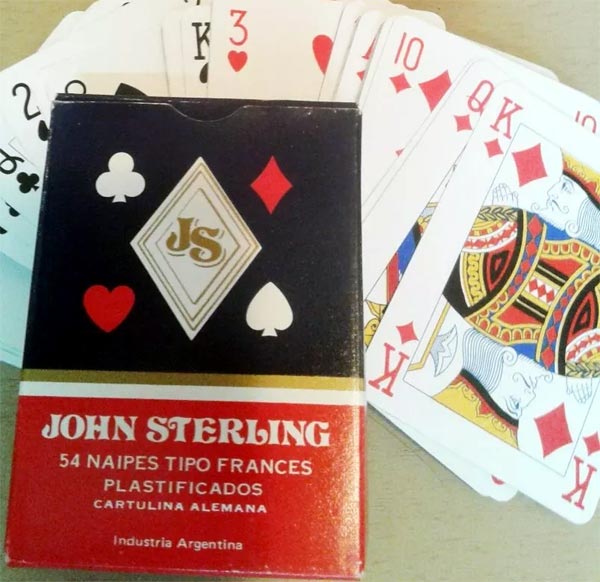 ---
Spanish suited cards
Many budget-grade decks are sold anonymously to avoid licensing or because they verge on obscenity.