Published November 14, 2013
•
Updated April 22, 2022
La Cumparsita Tango deck
Tango playing cards manufactured in Argentina, 2001.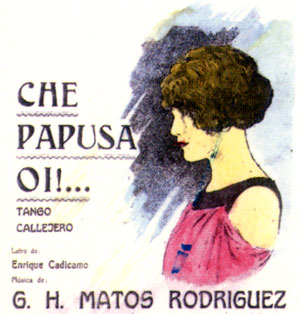 Evoking the atmosphere of the early 1900s these 'Tango' playing cards depict period posters, race horses and celebrities from the era. The non-standard suit symbols are also related to the theme. The 2 Jokers, titled 'mascarita' show a masked dancer. Argentine Tango is the main subject of many films.
See also: Naipes de Truco Editorial Perfil • Naipes Tango Arco Iris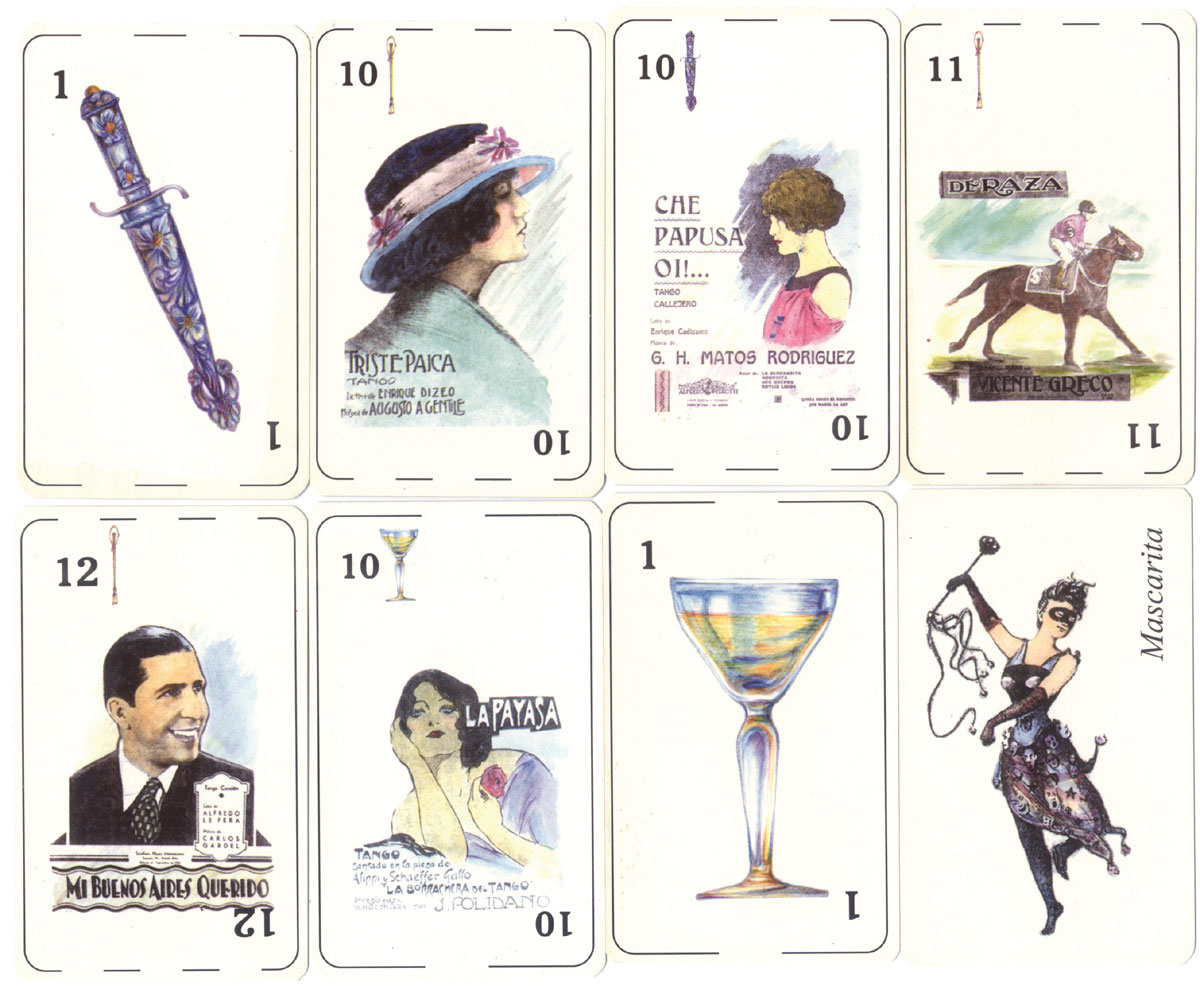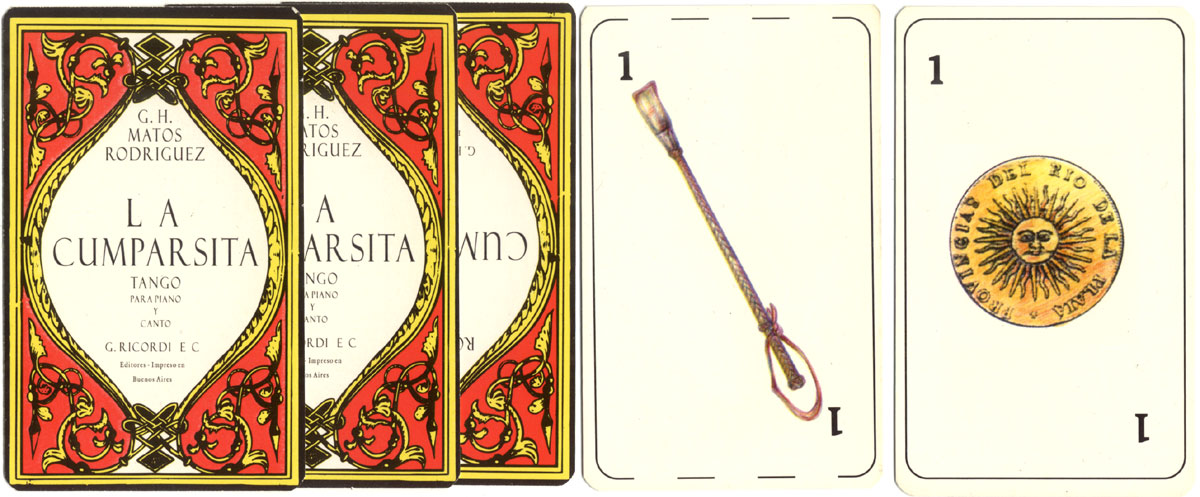 Member since February 01, 1996
Founder and editor of the World of Playing Cards since 1996. He is a former committee member of the IPCS and was graphics editor of The Playing-Card journal for many years. He has lived at various times in Chile, England and Wales and is currently living in Extremadura, Spain. Simon's first limited edition pack of playing cards was a replica of a seventeenth century traditional English pack, which he produced from woodblocks and stencils.