Published August 04, 2002
Updated March 21, 2022
VELCAP c.1940s
Naipes VELCAP playing cards by Orestes A. Cappellano, playing card manufacturers, Buenos Aires, Argentina, c.1940s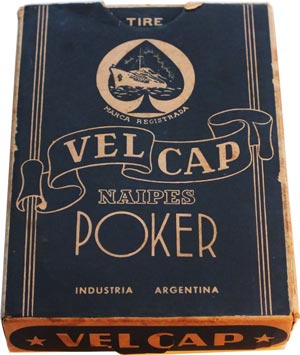 Naipes VELCAP
playing cards by Orestes A. Cappellano, publishers and playing card manufacturers, Sarmiento 1537-43, Bs Aires, c.1940s
Around the early 1940s, Cappellano's playing cards were distributed by their agents Somafico S.R.L., whose details appear on the Ace of Spades, extra card, joker and box in this example. Somafico's capital is stated as $100,000 and Cappellano's address is given as Sarmiento 1537-1543. Orestes A. Cappellano were also book publishers. Over the years the company underwent several changes of name and address. It is by studying these changes that some sort of history of the company has been reconstructed in the following pages.
VELCAP playing cards, c.1944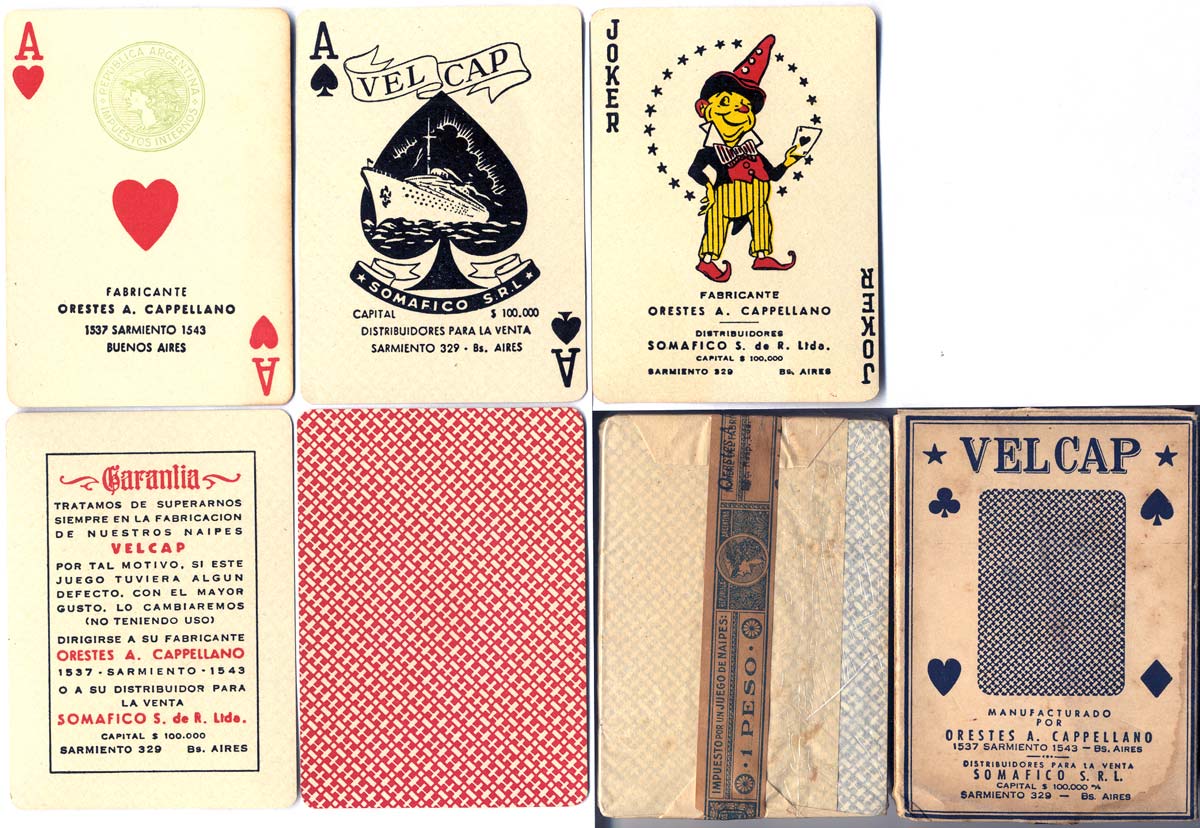 Member since February 01, 1996
View Articles
Curator and editor of the World of Playing Cards since 1996. He is a former committee member of the IPCS and was graphics editor of The Playing-Card journal for many years. He has lived at various times in Chile, England and Wales and is currently living in Extremadura, Spain. Simon's first limited edition pack of playing cards was a replica of a seventeenth century traditional English pack, which he produced from woodblocks and stencils.