Published July 03, 1996
•
Updated June 12, 2023
Justo Rodero e Hijos
Justo Rodero e Hijos, playing card manufacturer in Buenos Aires, Argentina.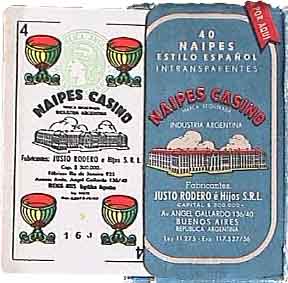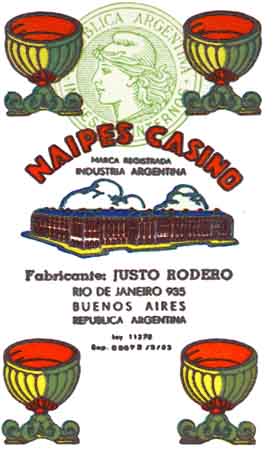 Justo Rodero
Founded 1930
Justo Rodero had immigrated to Argentina from Spain early in the 20th century. His interest in the graphic arts led him to start up a ticket printing business during the 1920s. He founded his playing card manufacturing business in 1930, which over the years has become established as a leading manufacturer in Argentina with exports to Uruguay, Paraguay and Chile.
Naipes Casino Naipes Casino Celuplastic Naipes Casino Estilo Argentino Naipes Habana Naipes Casino Poker

---
Naipes Casino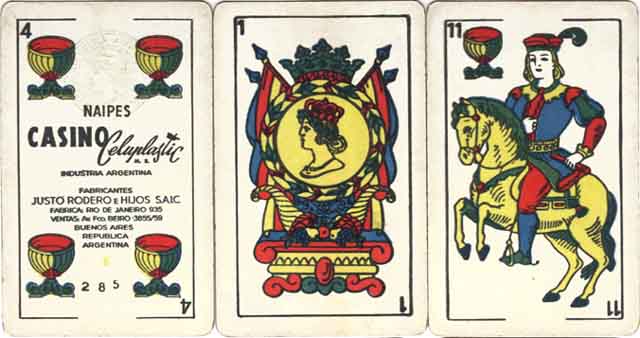 ---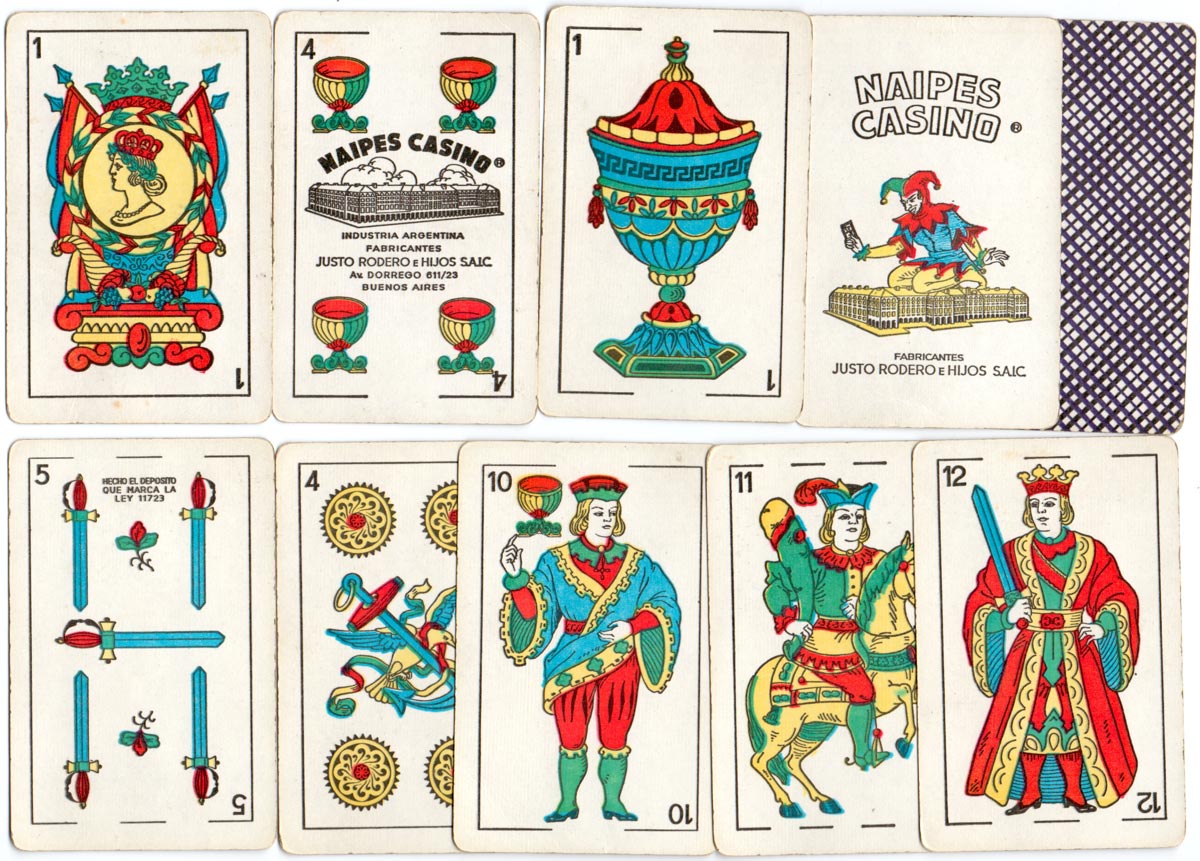 Estilo Argentino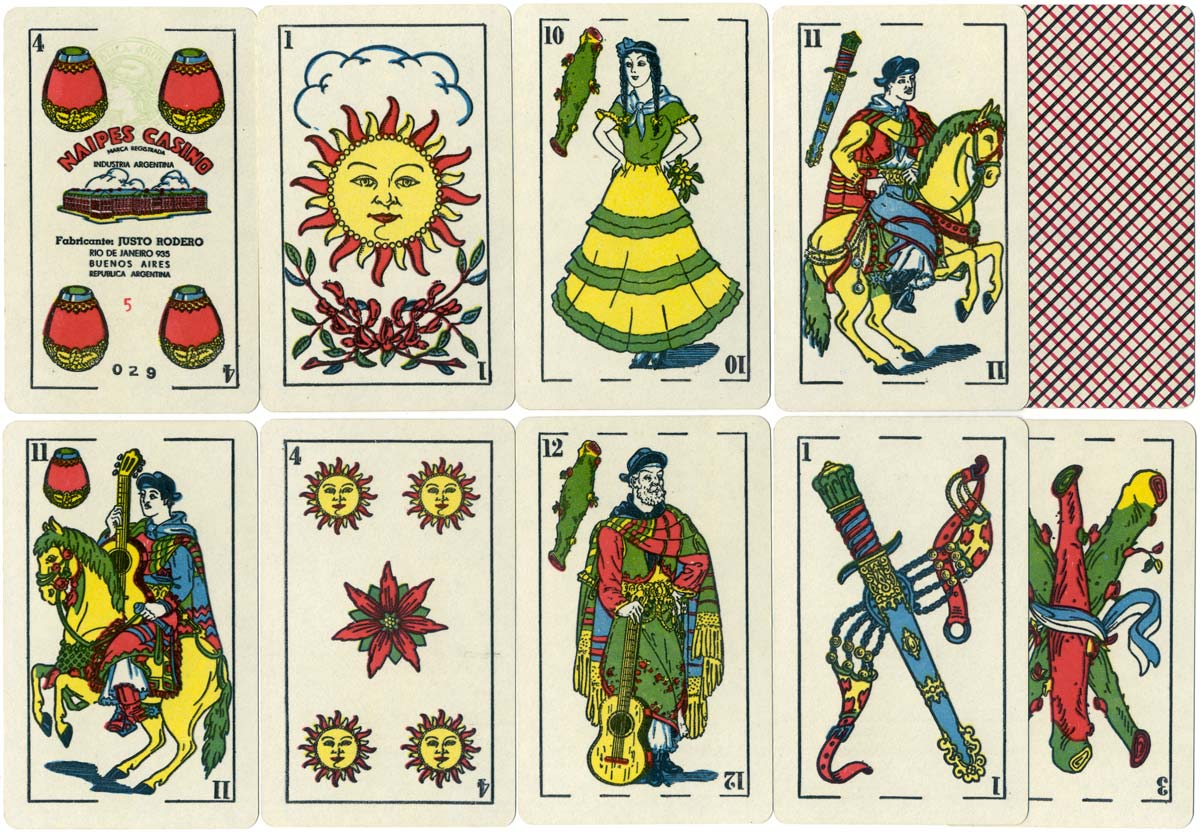 The range of brand names produced by Justo Rodero over the years includes: Naipes Casino, Naipes Casino Celuplastic, Naipes Casino Estilo Argentino, Naipes Habana, Naipes Casino Poker and Naipes Casino "Sidecar"
Member since February 01, 1996
Founder and editor of the World of Playing Cards since 1996. He is a former committee member of the IPCS and was graphics editor of The Playing-Card journal for many years. He has lived at various times in Chile, England and Wales and is currently living in Extremadura, Spain. Simon's first limited edition pack of playing cards was a replica of a seventeenth century traditional English pack, which he produced from woodblocks and stencils.