Published November 29, 2013
•
Updated March 23, 2022
Side Car
Luis Fourvel's standard English style Naipes Side Car, with the distinctive motorcycle Joker were published over several decades.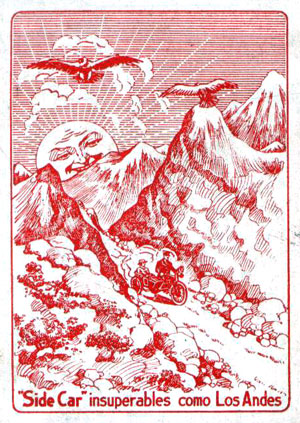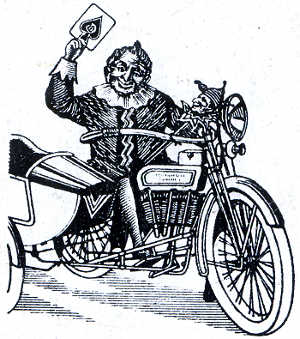 Naipes Side Car
Luis A. Fourvel's standard English style Naipes Side Car were published over several decades, featuring a distinctive Joker based on Goodall's cross-legged Joker riding a motorcycle. The motorcycle & sidecar motif which appears on the boxes, wrappers, backs and Ace of Spades was also inspired by a Goodall back design from the 1920s, which in turn may have been inspired by USPCC's Bicycle brand. The same brand name was also used on Spanish-suited versions of Naipes Side Car and Belgian/Genoese versions.
As an additional endorsement of quality, the manufacturer's signature often appears on the Ace of Diamonds along with a guarantee that the cards are made using English cardboard.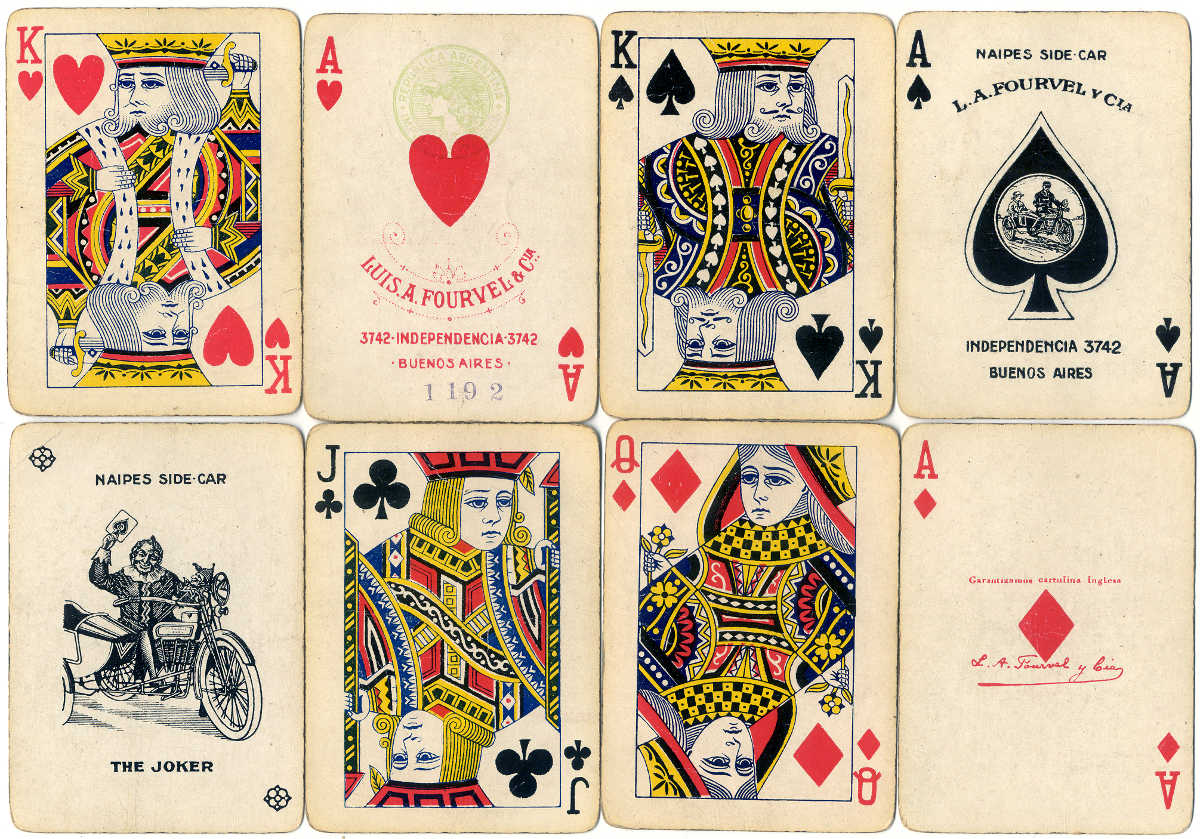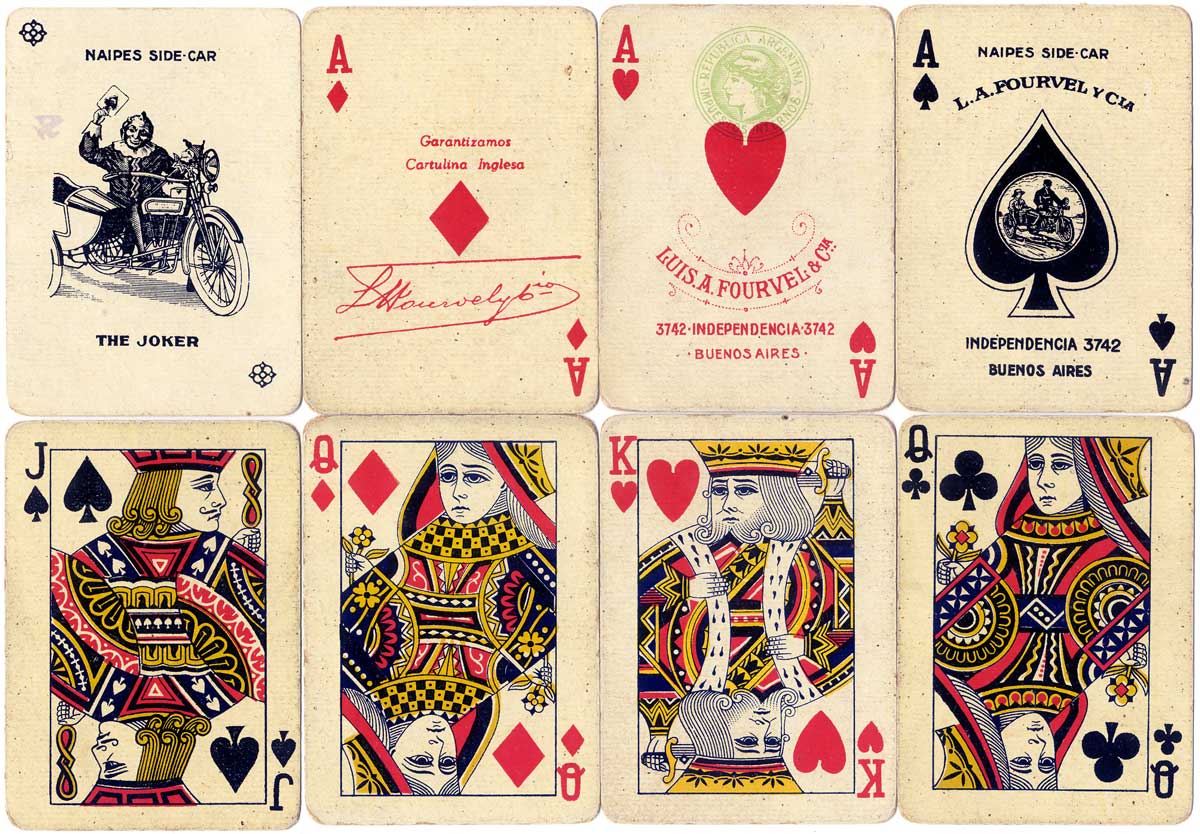 3ª Selección - 3rd Grade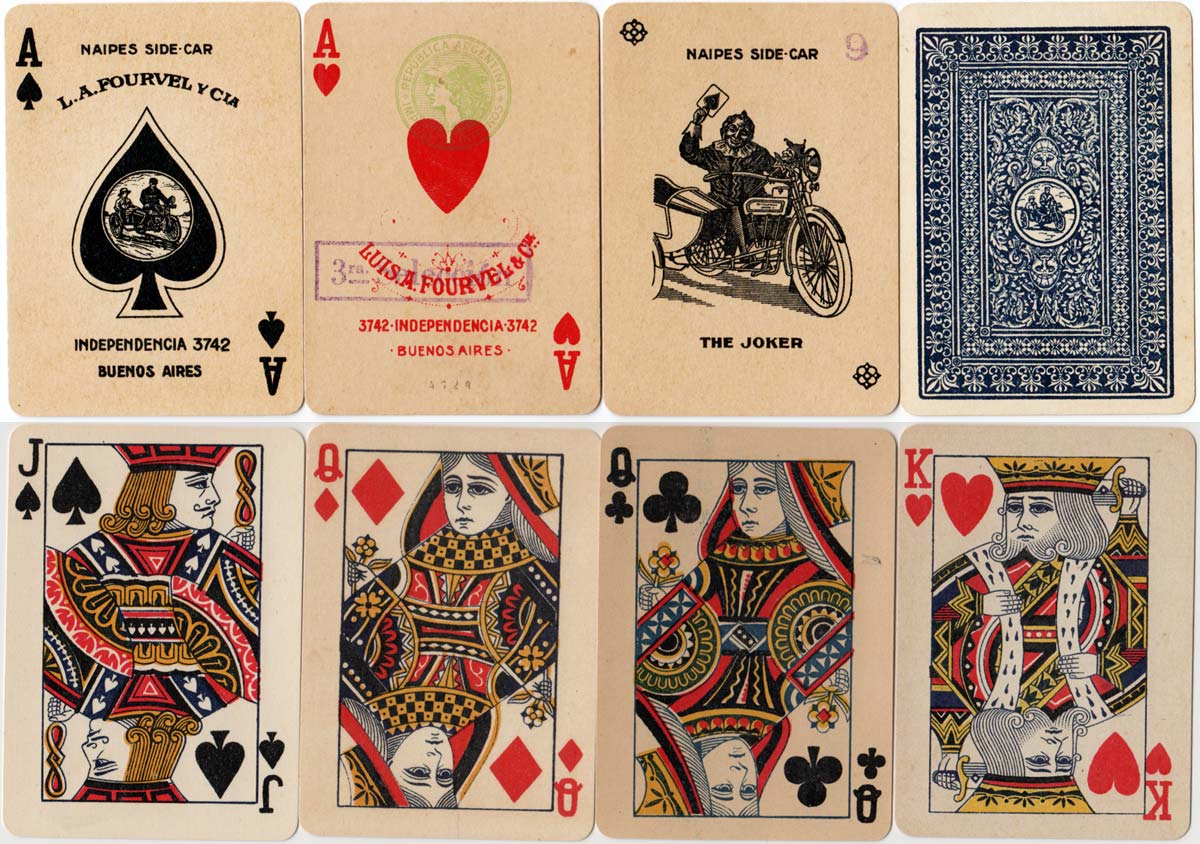 The Side Car motif and brand name are now produced by Justo Rodero e Hijos as Naipes Casino Sidecar►
---
Member since February 01, 1996
Founder and editor of the World of Playing Cards since 1996. He is a former committee member of the IPCS and was graphics editor of The Playing-Card journal for many years. He has lived at various times in Chile, England and Wales and is currently living in Extremadura, Spain. Simon's first limited edition pack of playing cards was a replica of a seventeenth century traditional English pack, which he produced from woodblocks and stencils.