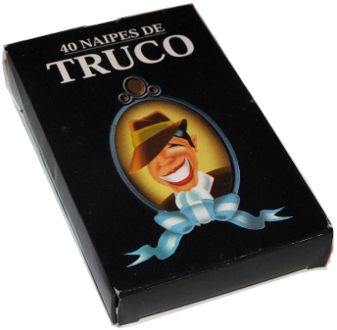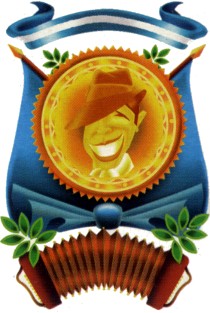 Naipes de Truco
manufactured by Gráfica 2001 for Editorial Perfil, Buenos Aires, 1999
Carlos Gardel became the tango's first international superstar, aided by the emerging gramophone and radio industries. His portrait, seen here on the Ace of Coins, the reverse and the box, attests to his legendary status. Featuring characters and icons from the culture of the Argentine Tango, the cards were distributed with a weekly music magazine and needed to be collected over many weeks to obtain a complete set of 40 cards! A bandoneon is shown on the ace.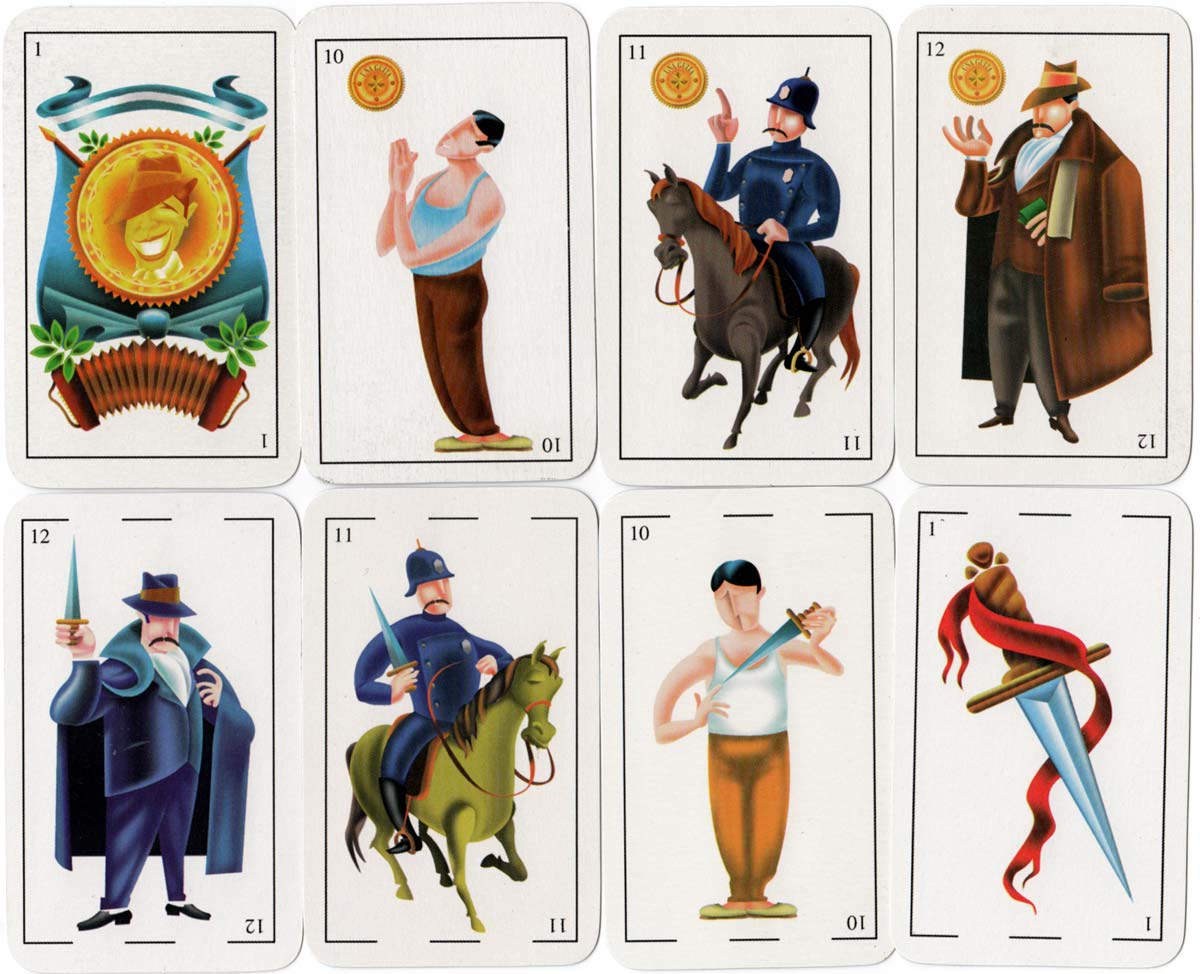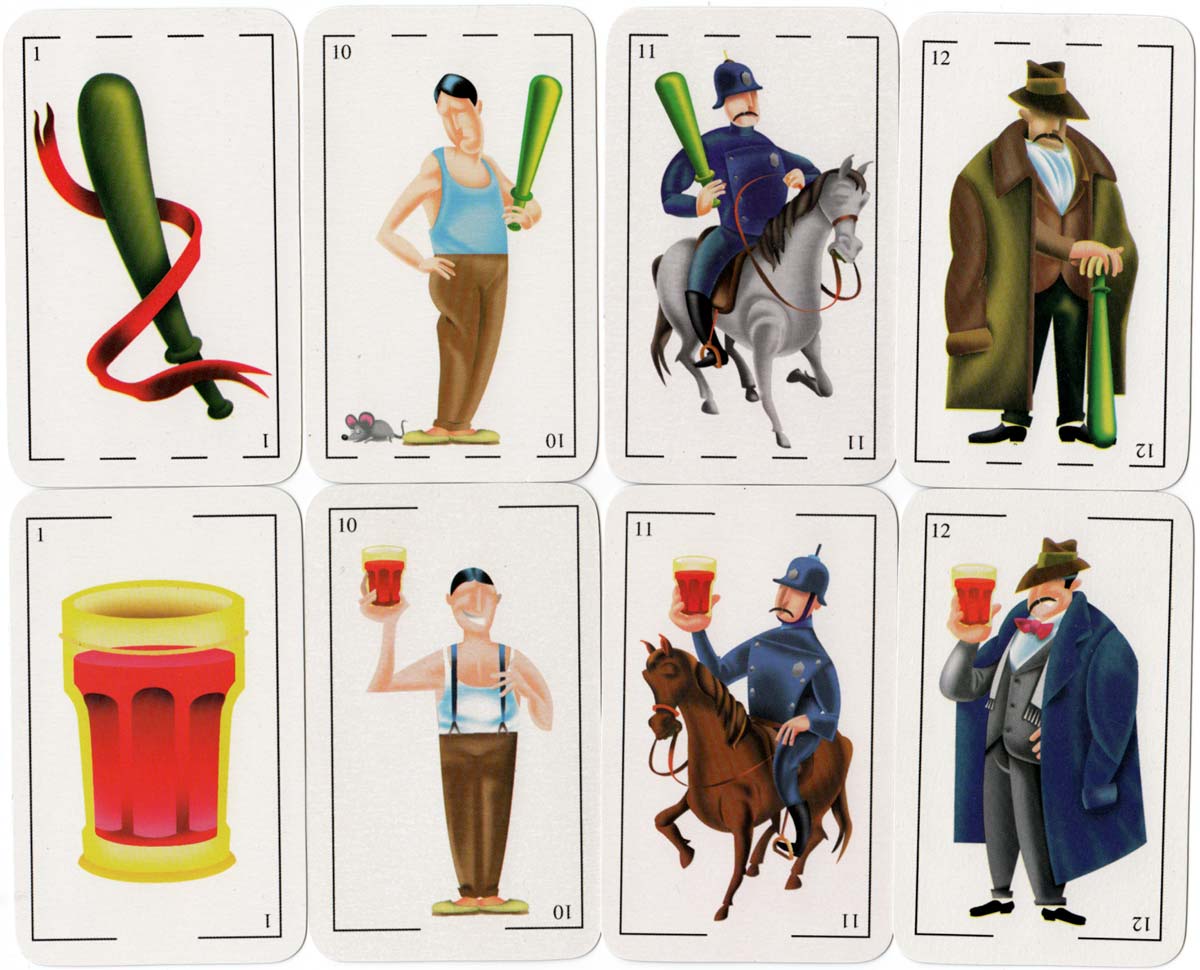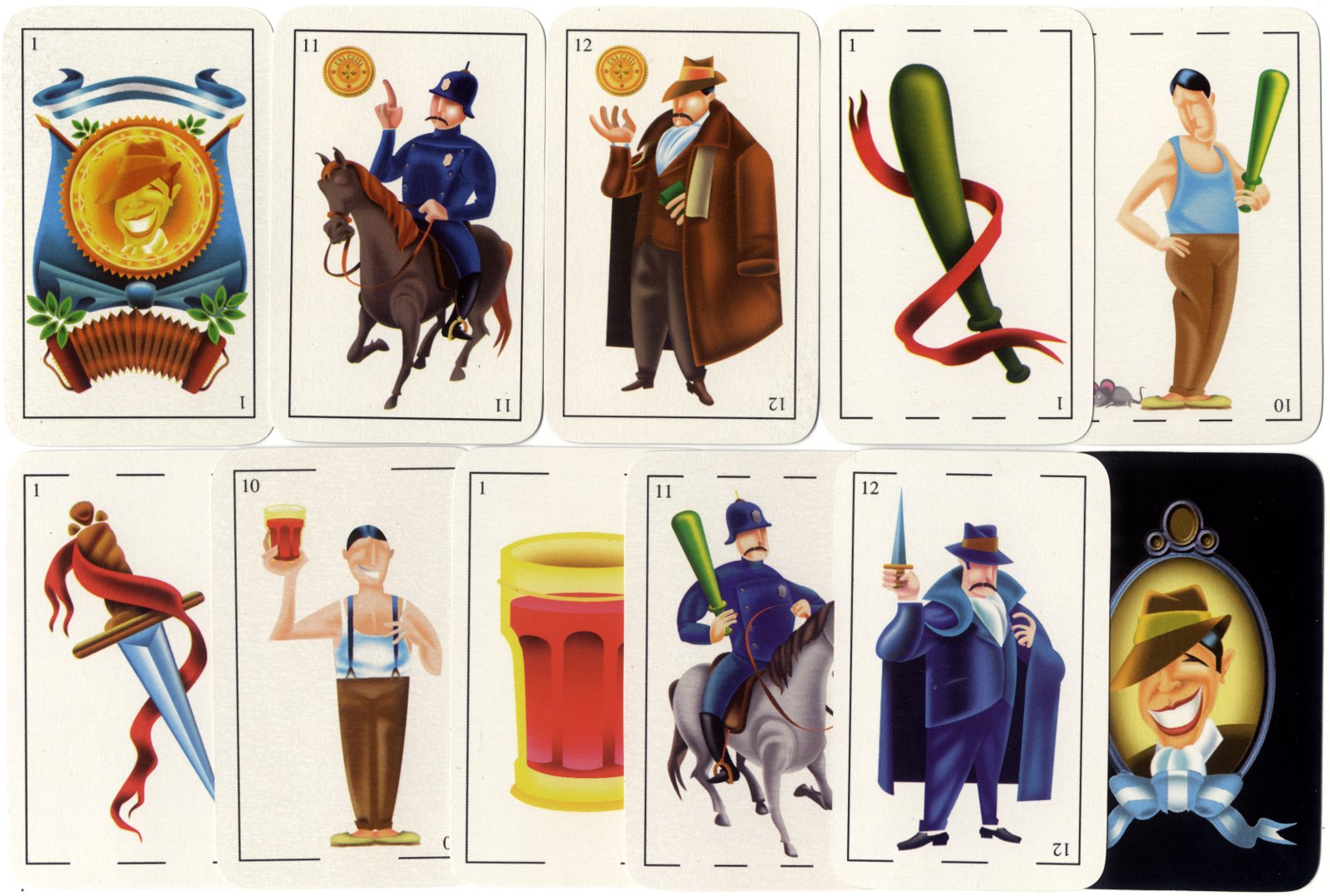 Member since February 01, 1996
View Articles
Curator and editor of the World of Playing Cards since 1996.
Recommended
Naipes de Poker "Milonguita" featuring early Tango music score covers, Gardés Editorial, 2003.
'Black Tango' playing cards with photographs of dancing couples published by Gardés Editorial, 2003.
Naipes Truco "Únicos" with caricatures of national celebrities designed by Gerardo N. Perez, 2006.
Naipes Tango by Producciónes Gráficas Arco Iris, 1999.
Naipes Argentinos para Truco "Falta Envido" created by Alberto Soifer with Gaucho courts and variant suit symbols, 1982.
Tango playing cards manufactured in Argentina, 2001.
'Tango' playing cards from Argentina, c.2004.
Naipes de Truco manufactured by Gráfica 2001 for Editorial Perfil, Buenos Aires, 1999
The Tango - sultry and seductive - is Argentina's form of popular music and dance, invented in Buenos Aires in the 19th century.