Published November 16, 2013
Updated May 04, 2022
Falta Envido
Naipes Argentinos para Truco "Falta Envido" created by Alberto Soifer with Gaucho courts and variant suit symbols, 1982.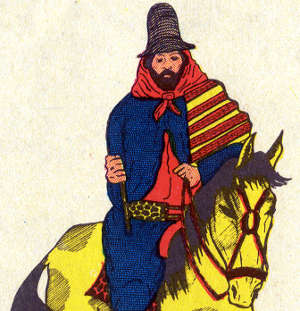 Naipes Argentinos para Truco "Falta Envido" created by the artist Alberto Soifer and printed by Adans S.A., Buenos Aires, 1982. The set has Gaucho themed court cards (images repeated in each suit with different colours) and suit symbols based on Gaucho life: bolas or boleadoras (three leather bound rocks tied with long leather straps), a facón (large knife), a cup for drinking yerba mate (a beverage made from the leaves of the yerba tree, a type of holly rich in caffeine and nutrients) and tabas, bones for playing games. The typical gaucho outfit includes a poncho (which doubled as saddle blanket and sleeping gear), loose-fitting trousers called bombachas, belted with a tirador, or a chiripá, and a loincloth.
The Four of Bolas has more information →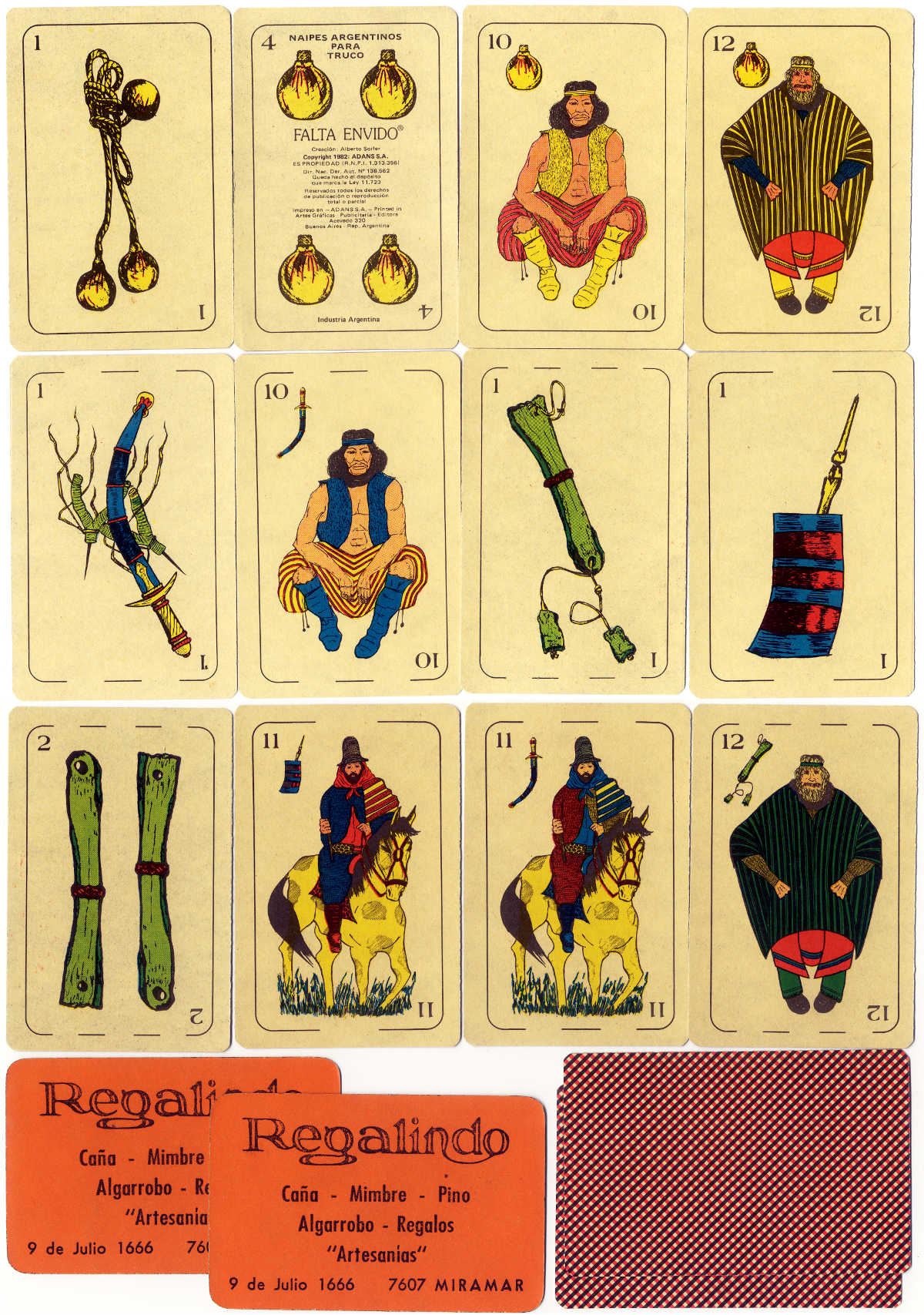 Member since February 01, 1996
View Articles
Curator and editor of the World of Playing Cards since 1996. He is a former committee member of the IPCS and was graphics editor of The Playing-Card journal for many years. He has lived at various times in Chile, England and Wales and is currently living in Extremadura, Spain. Simon's first limited edition pack of playing cards was a replica of a seventeenth century traditional English pack, which he produced from woodblocks and stencils.