Mundialito de Radiolandia 2000
'Mundialito' toy football playing cards published with the magazine 'Radiolandia 2000', Argentina, June 1978. The central character on the cards is 'Gauchito', created by Manuel Garcia Ferré. The cards were presented as a die-cut sheet of 40 cards stapled in the centre-fold of the magazine. The magazine was also on sale in Uruguay and Paraguay.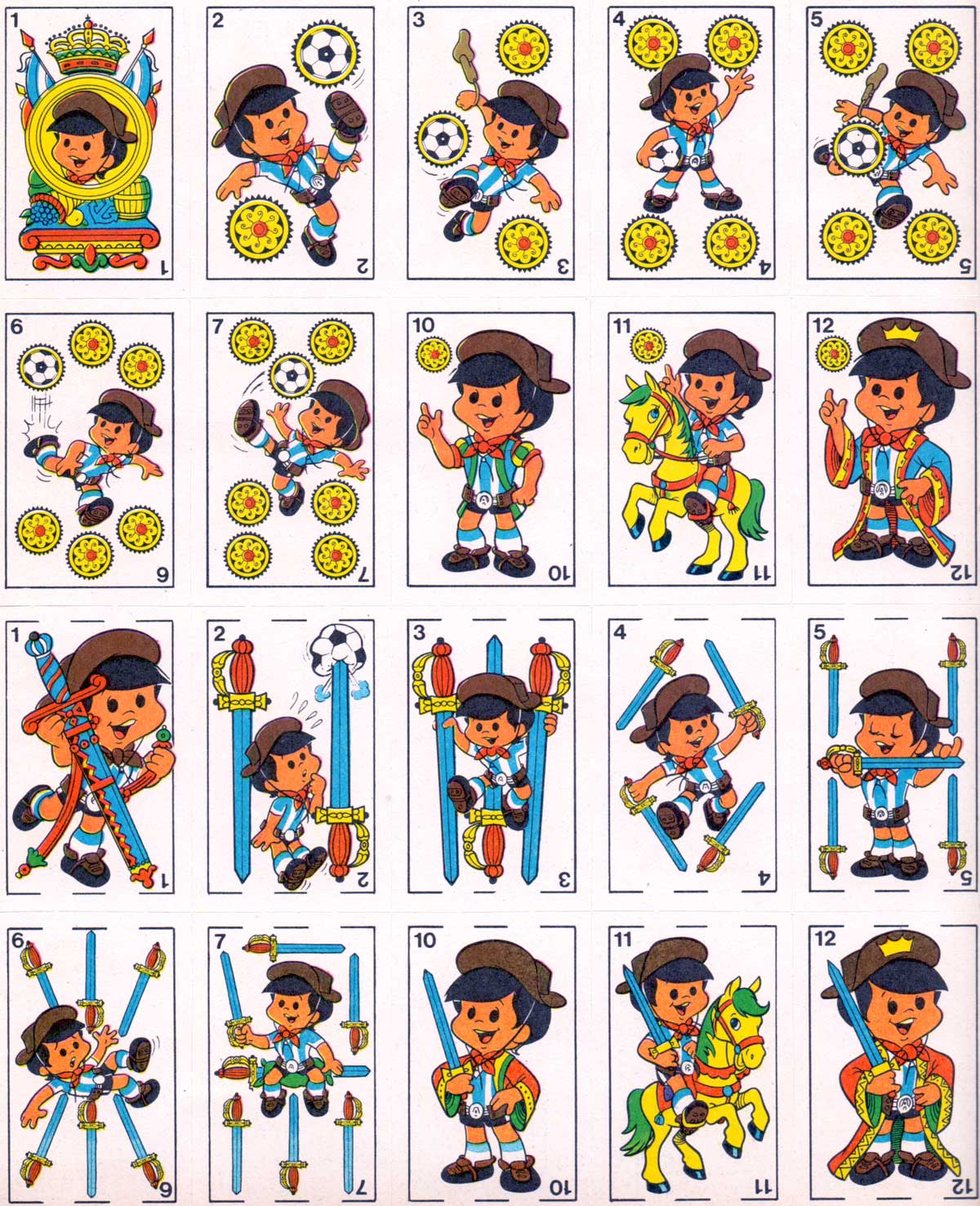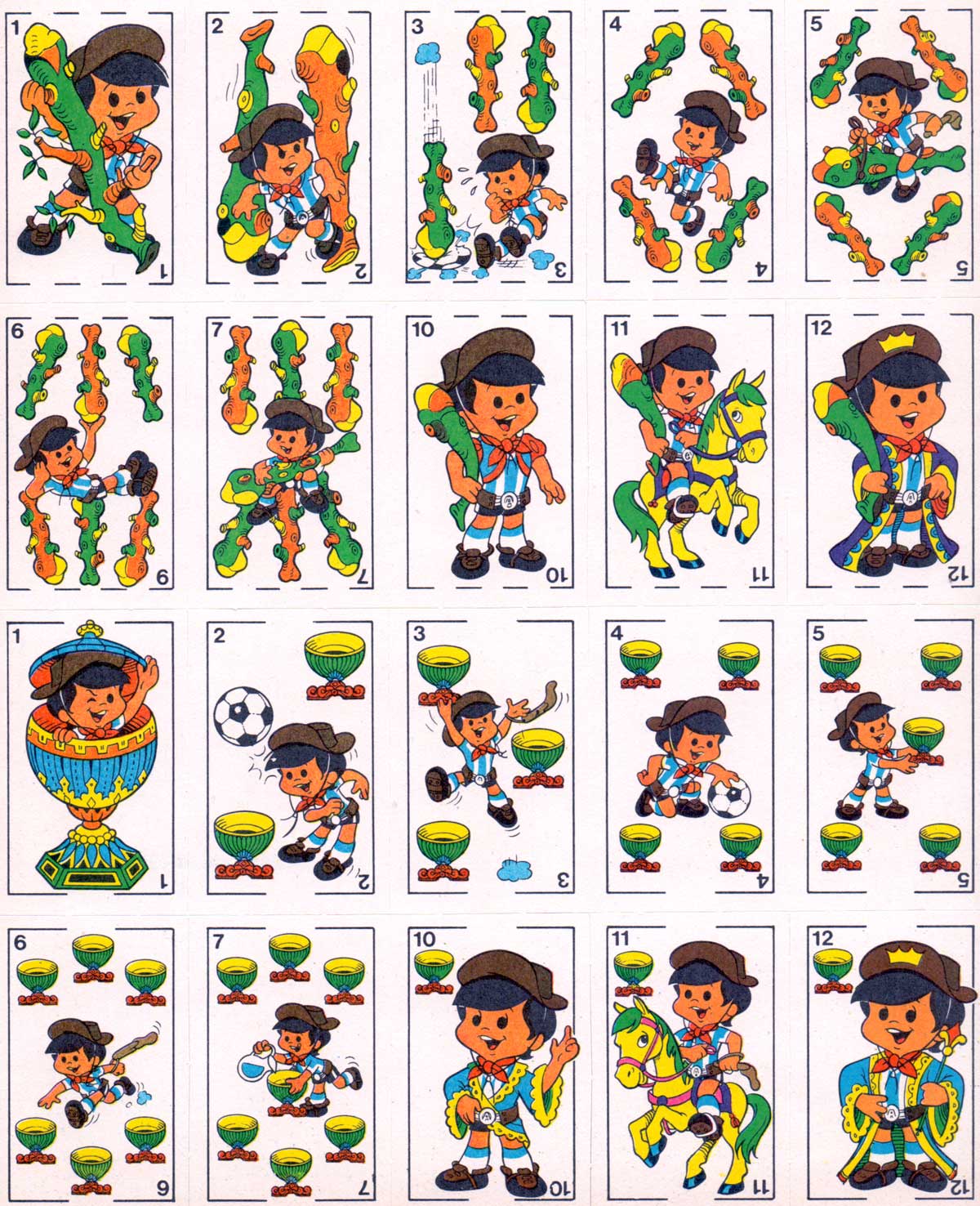 See also: Naipes Hijitus►
Front cover of June 1978 issue of 'Radiolandia 2000' which included the 'Mundialito' toy playing cards in the centre-fold. See the reference to the deck at bottom right-hand corner of the cover.