Published January 23, 2011
•
Updated February 02, 2023
Dengue
Dengue prevention playing cards. Juego de 40 Naipes. Material para la prevención del Dengue, Ministerio de Salud de la Nación (Argentina).
In an age of growing consciousness of the dangers of epidemics and viruses, the Ministerio de Salud de la Nación has commissioned these playing cards as an educational and propaganda vehicle to raise awareness of the issues. See also: Aids Awareness.

Dengue prevention playing cards
published by Ministerio de Salud de la Nación (Argentina), 2010
Dengue prevention playing cards designed by Diego García Leiva on behalf of Ministerio de Salud de la Nación (Ministry of Health), Argentina, as part of their national campaign to combat Dengue fever. The cards illustrate the message of the campaign which involves reducing the habitat and number of mosquitoes which spread the virus, such as by covering water tanks and cisterns, turning receptacles up-side-down, disposing of empty tins, bottles or tyres and so on. The Ace of Coins (top left-hand card) shows a sun disc between Argentinean flags, above a recycling bin full of bottles, a flower vase, a broom and bag of rubbish. The court cards depict individuals carrying out activities which are promoted by the campaign, such as emptying water receptacles and removing opportunities for the mosquitoes to breed.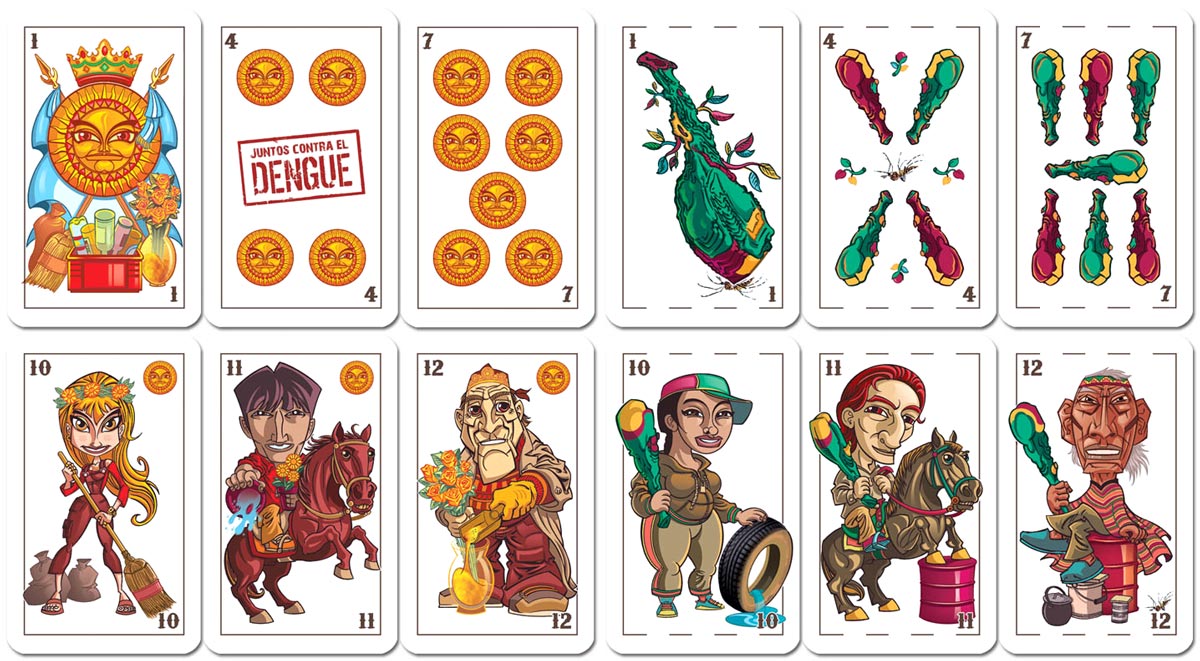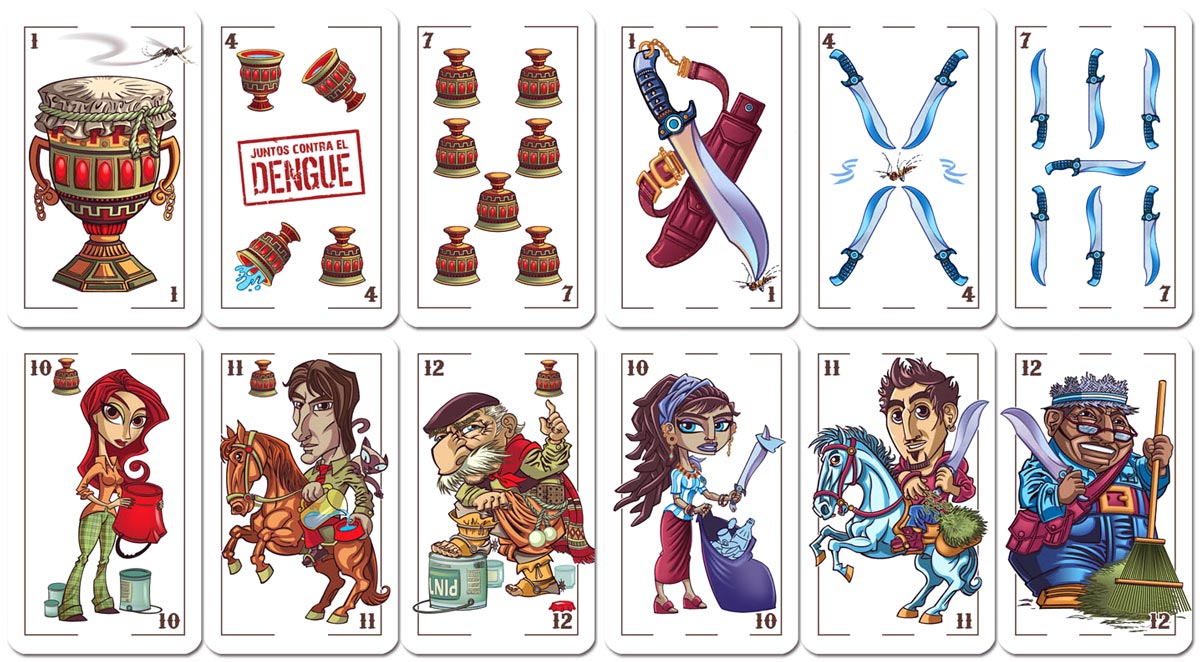 Member since February 01, 1996
Founder and editor of the World of Playing Cards since 1996. He is a former committee member of the IPCS and was graphics editor of The Playing-Card journal for many years. He has lived at various times in Chile, England and Wales and is currently living in Extremadura, Spain. Simon's first limited edition pack of playing cards was a replica of a seventeenth century traditional English pack, which he produced from woodblocks and stencils.