Anonymous Miniature Playing Cards in the Cadiz pattern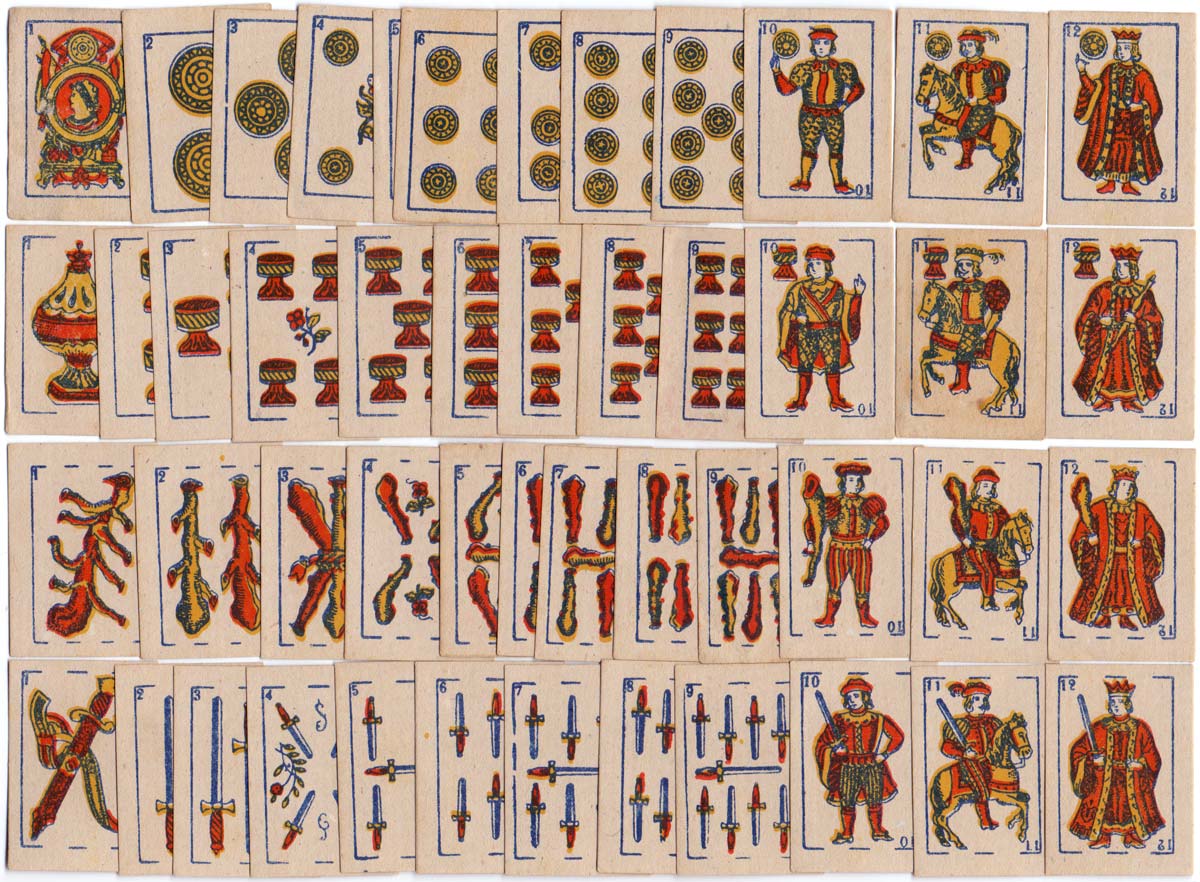 Anonymous Miniature Playing Cards, c.1935
A crudely printed children's miniature pack was produced anonymously. The designs of the cards follows those produced by Della Penna & Cía around 1930-40 and it may have been printed by Della Penna. The cards are so flimsy that the slightest breath of air can blow them away so they were hardly suitable for play. 32x49 mms.
Member since February 01, 1996
View Articles
Curator and editor of the World of Playing Cards since 1996.