Published February 14, 2015
Updated May 21, 2022
William Detmold Limited
William Detmold Limited, manufacturers of playing cards.
William Detmold Limited / W. Thomas & Co.
It is believed that William Detmold was producing playing cards under the trade name "W Thomas & Co" since early 1890s, although some of these appear to have been printed for them by Troedel & Co. Several of their playing card brands were registered around 1898, including "Eclipse", "Bengal", "Empire" & "Union". Catalogues and lists from that time (see below) give details of colours, back designs, boxes and other manufacturing options, as well as advertising playing cards and the Australia Souvenir deck of 53 views. It can also be noted that they were agents for Goodall & Son ("Imperial Club" playing cards), N.Y.C.C.Co & U.S.P.C.Co / National Card Co ("Hart's Crown Squeezers" and "Rambler" playing cards). Whist Markers also appear to have Goodall & Son item numbers in the catalogue.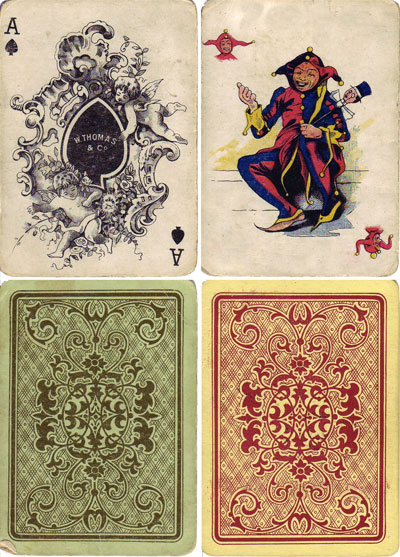 The "Zingara Gipsy Fortune-Telling" playing cards were also produced around 1910. Later brand names include "Kookaburra", "The Dragon", "New Bridge" and "Full Hand".
At some point around 1922 William Detmold became Spicer & Detmold. Spicer & Detmold split up in 1948, with the Detmold part becoming Detmold Packaging (boxes, packaging and the like, and still going today) whilst Spicers (Australia) took the playing card business.
---
1905 William Detmold Limited Illustrated Catalogue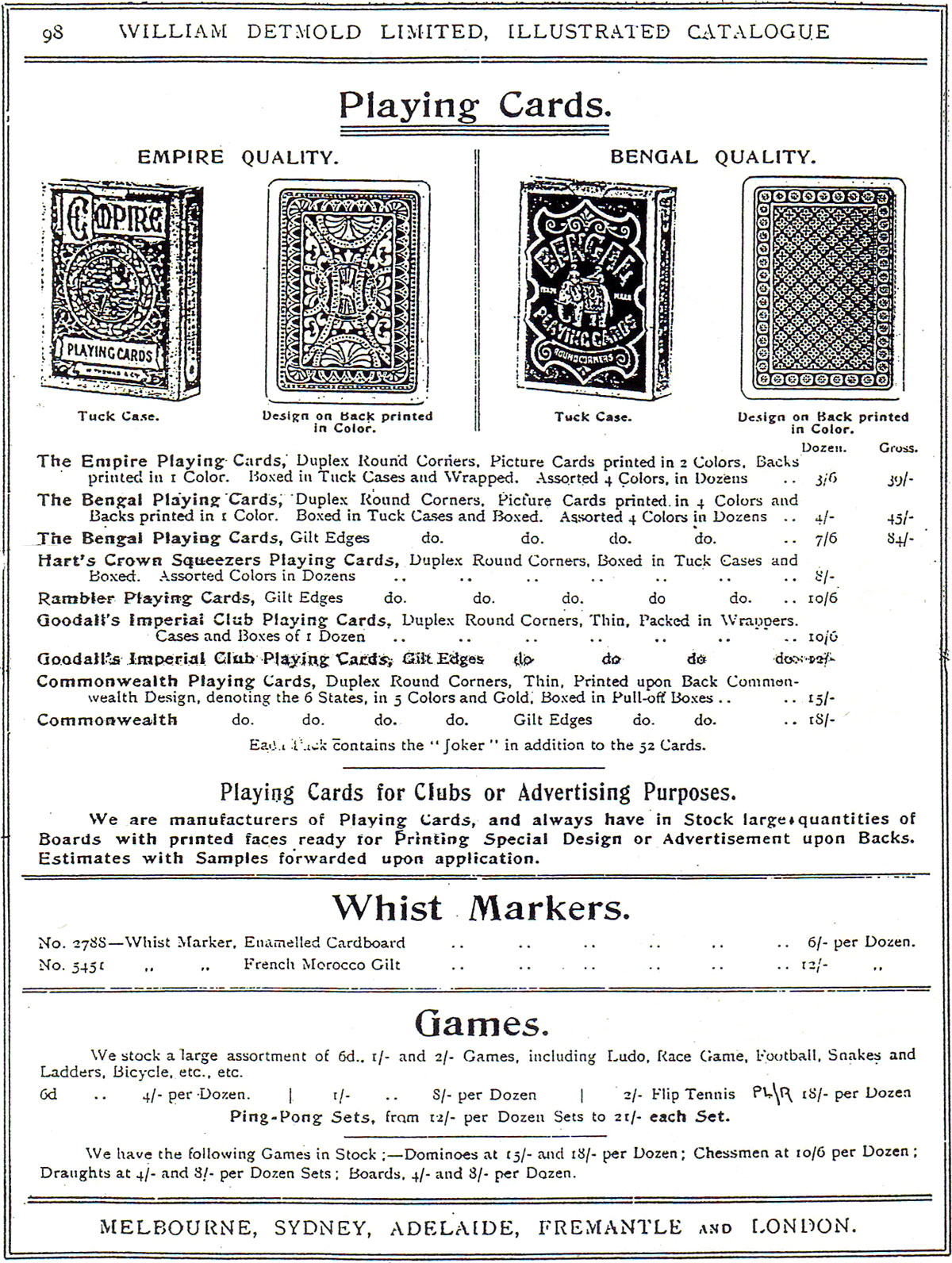 1906/7 William Detmold Limited Illustrated Catalogue
A slightly later catalogue, c.1906/7, lists W. Thomas & Co's Playing Card brands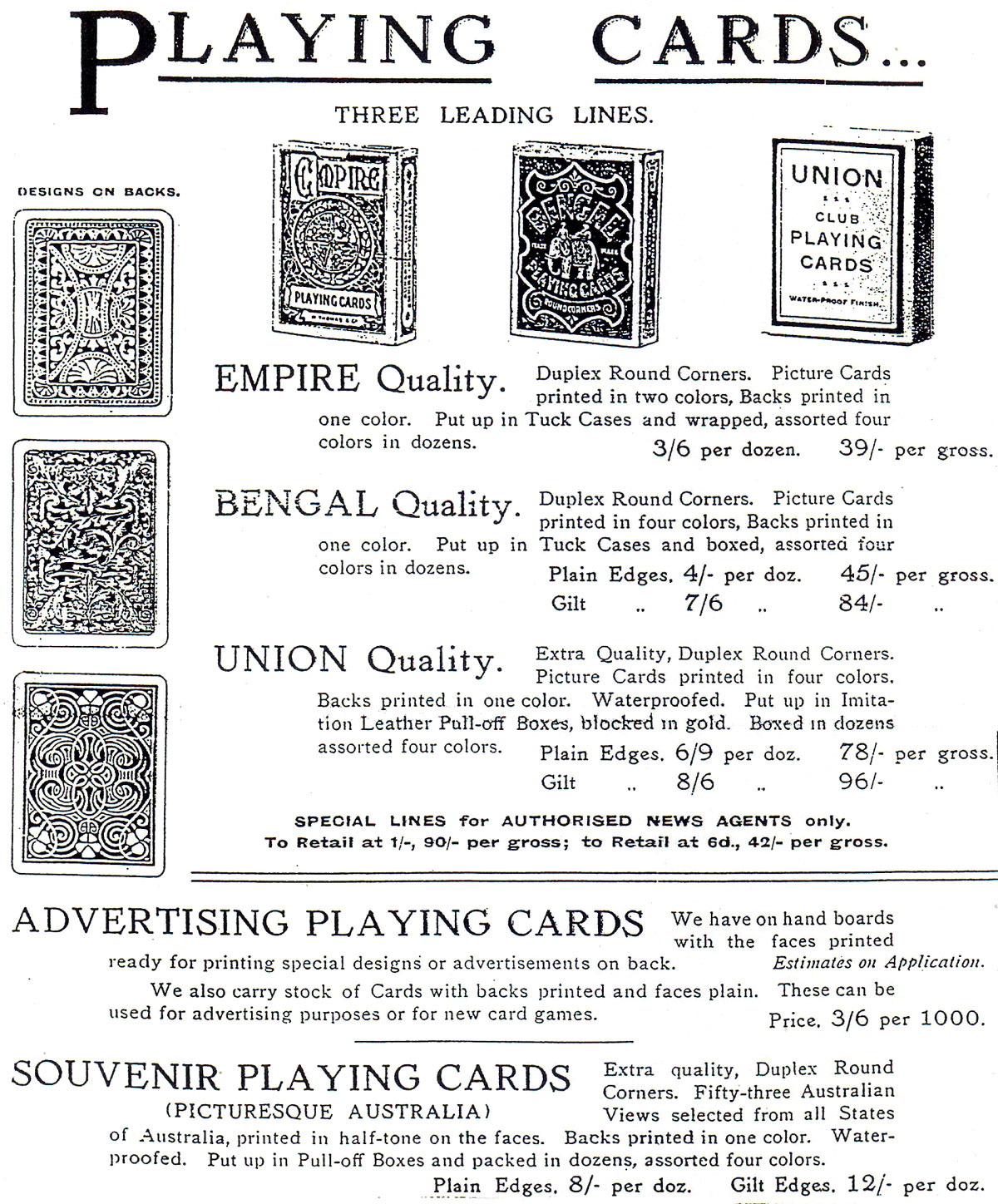 William Detmold kept boards with the faces printed ready for printing special designs or advertisements on the back &nbspSee examples→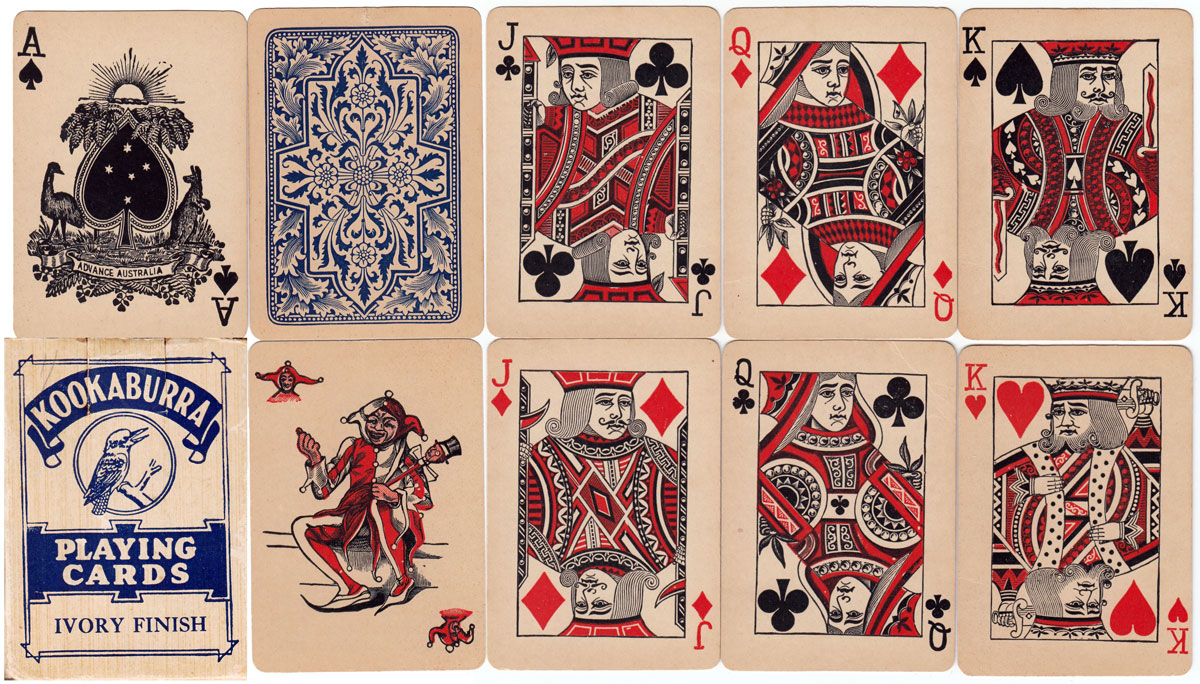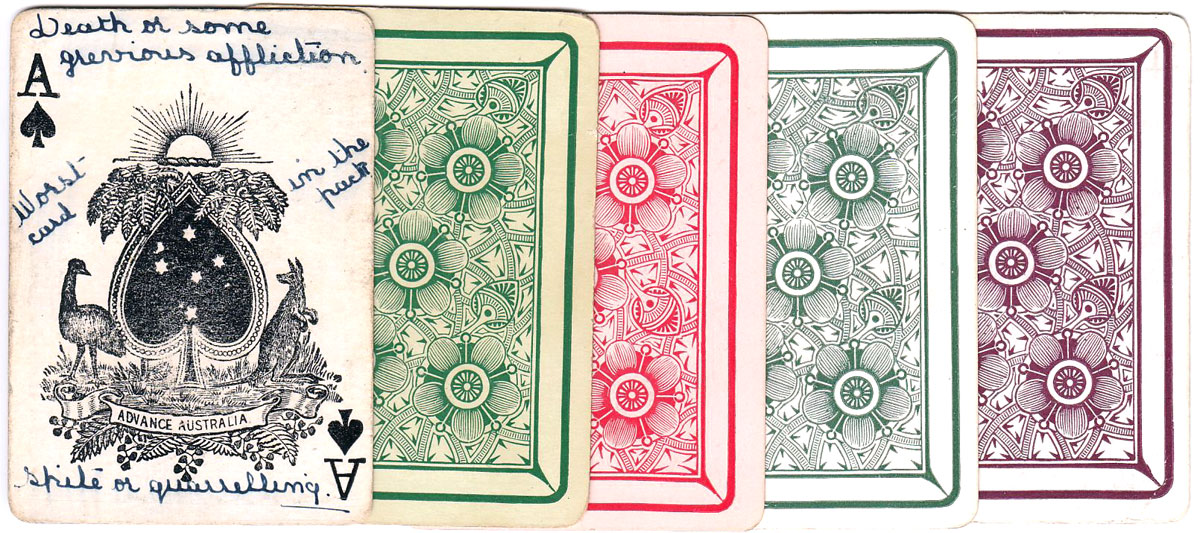 Member since February 01, 1996
View Articles
Curator and editor of the World of Playing Cards since 1996.