Published May 16, 2019
Updated May 29, 2019
On The Cards
A Motley Pack - transformation playing cards & 'On The Cards' book facsimile published by Sunish Chabba, 2019.
Sunish Chabba's superb re-print of "On The Cards" or "A Motley Pack" by the Australian writer Garnet Walch (originally published in Melbourne in 1875) in the form of a Christmas Annual features 40 transformed playing cards illustrated by Australian poet George Gordon McCrae. This lavish production is a gem for any collector.
McCrae's cards are now produced for the first time as a separate deck, whilst the accompanying book contains Garnet Walch's original text with a coloured version of McCrae's cards. The facsimile edition is produced with grateful thanks to the State Library Melbourne. The set comes in two versions, Royal Edition & Heritage Edition. Available here►
Royal Edition
Heritage Edition
The Book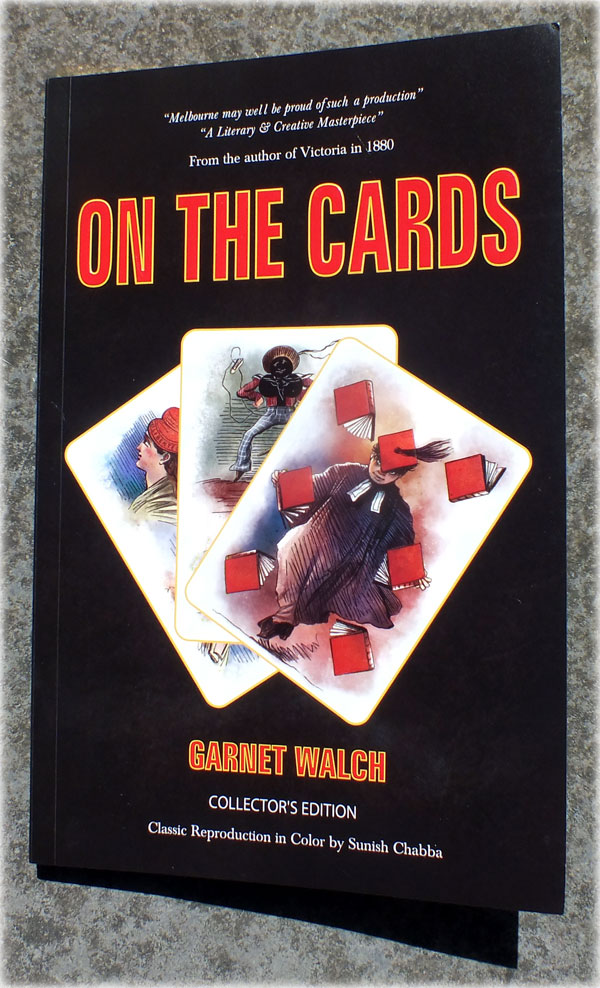 ---
FURTHER REFERENCES
Member since February 01, 1996
View Articles
Curator and editor of the World of Playing Cards since 1996.