Published March 12, 2017
•
Updated July 04, 2023
Vienna (ex-Lyon) pattern
'Vienna pattern' derived from archaic Lyon pattern by Ferd Piatnik & Söhne A.G., c.1926-1934.
These designs, derived from an archaic Lyon export pattern, are known today as 'Vienna pattern'. This example was manufactured in Austria by Ferd Piatnik & Söhne A.G., c.1926-1934, where it was used as a standard French-suited deck although no longer used in France. The queen of clubs holds a mirror and the king of spades shows the maker's name on his sash.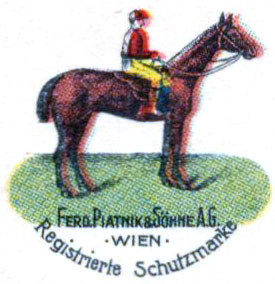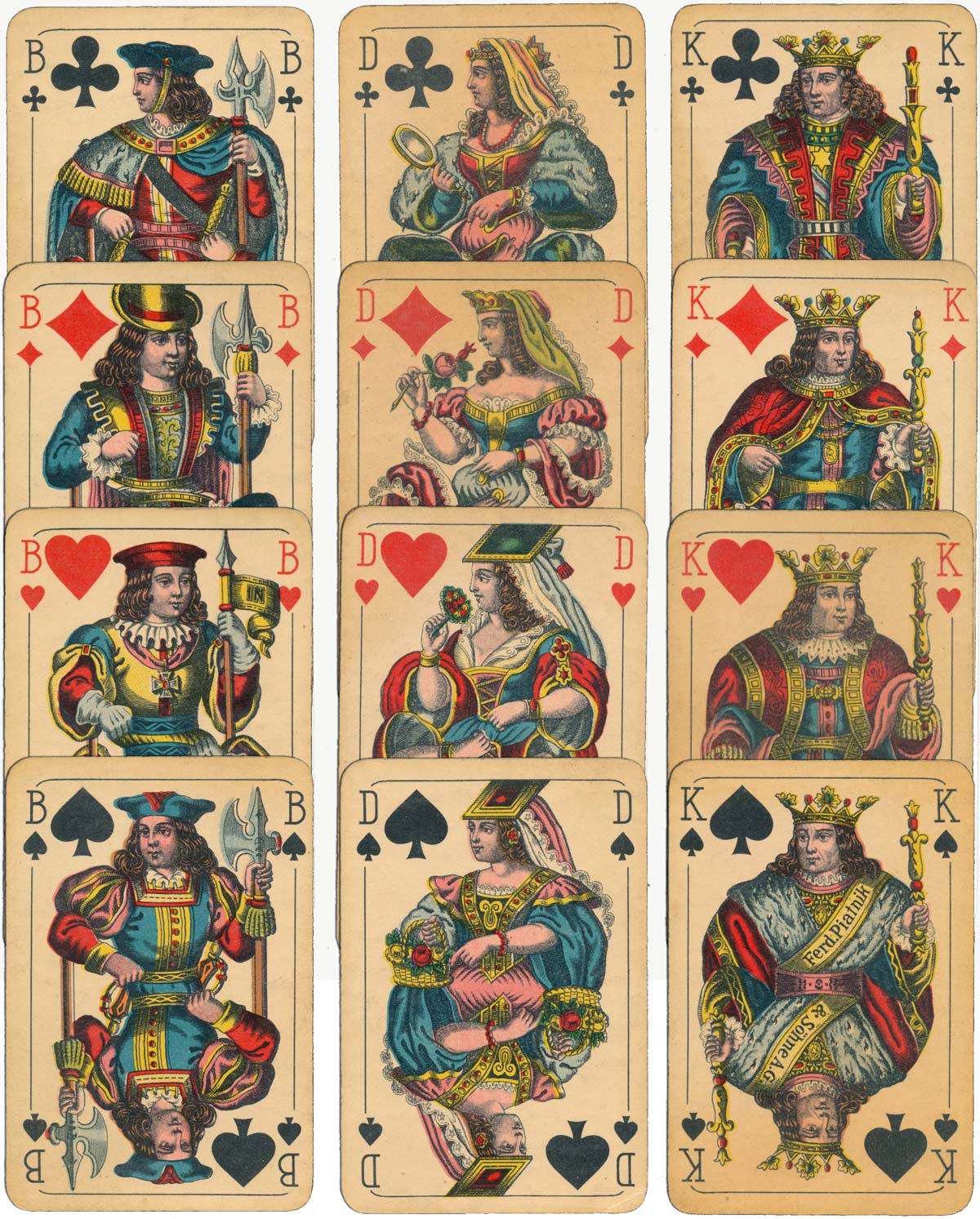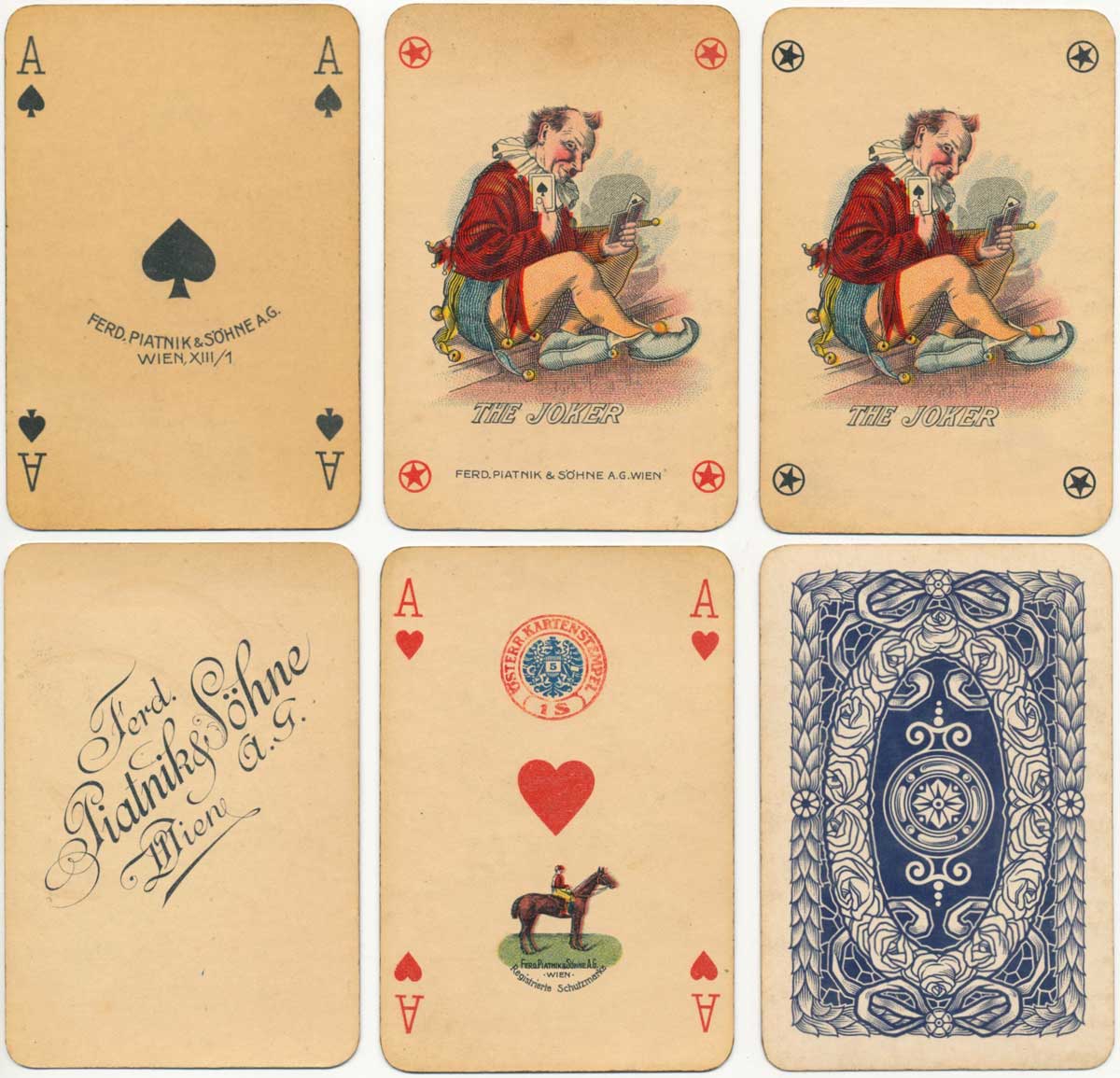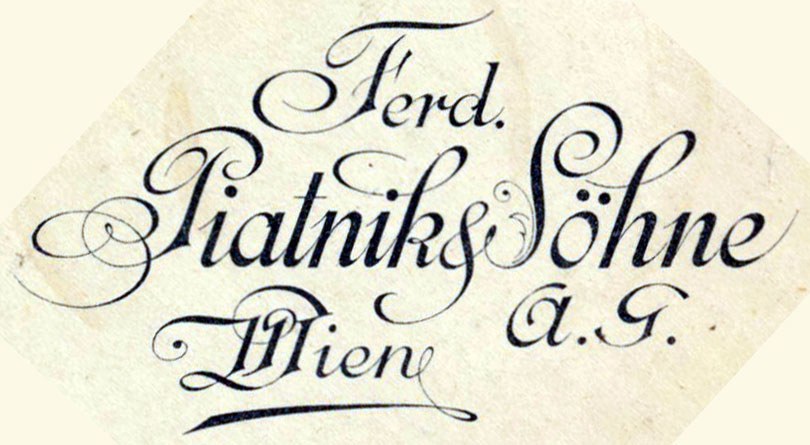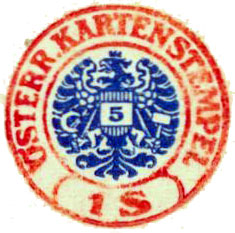 Member since March 02, 2012
I have adored playing cards since before I was seven years old, and was brought up on packs of Waddington's No 1. As a child I was fascinated by the pictures of the court cards.
Over the next fifty years I was seduced by the artwork in Piatnik's packs and became a collector of playing cards.
Seeking more information about various unidentified packs I discovered the World of Playing Cards website and became an enthusiastic contributor researching and documenting different packs of cards.
I describe my self as a playing card archaeologist, using detective work to identify and date obscure packs of cards discovered in old houses, flea markets and car boot sales.