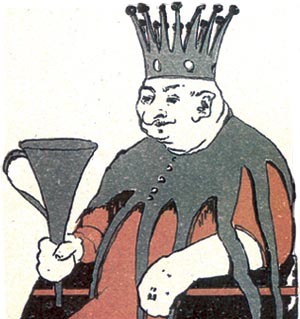 Prague 1908 Jubilee Exhibition
The republic of Czechoslovakia was founded in 1918 from the former Austro-Hungarian empire. However, before this the Czech lands were provinces of Austria. This special pack of playing cards, published in 1908, was available at the Jubilee Exhibition held in Prague in celebration of Emperor Franz Joseph's 60th anniversary on the Austrian throne. The four non-standard suits are themed after the Exhibition pavilions: Toboggans, Chinese Lanterns, African Shields and Barrels.
There are no Aces, but the Dauses (Twos) show fairground attractions present in the fair, such as the big dipper, helter-skelter, elephant rides and the Abyssinian Chief's palace. The colour schemes for each suit are subtly different. The manufacturer's name appears on the Two of Toboggans.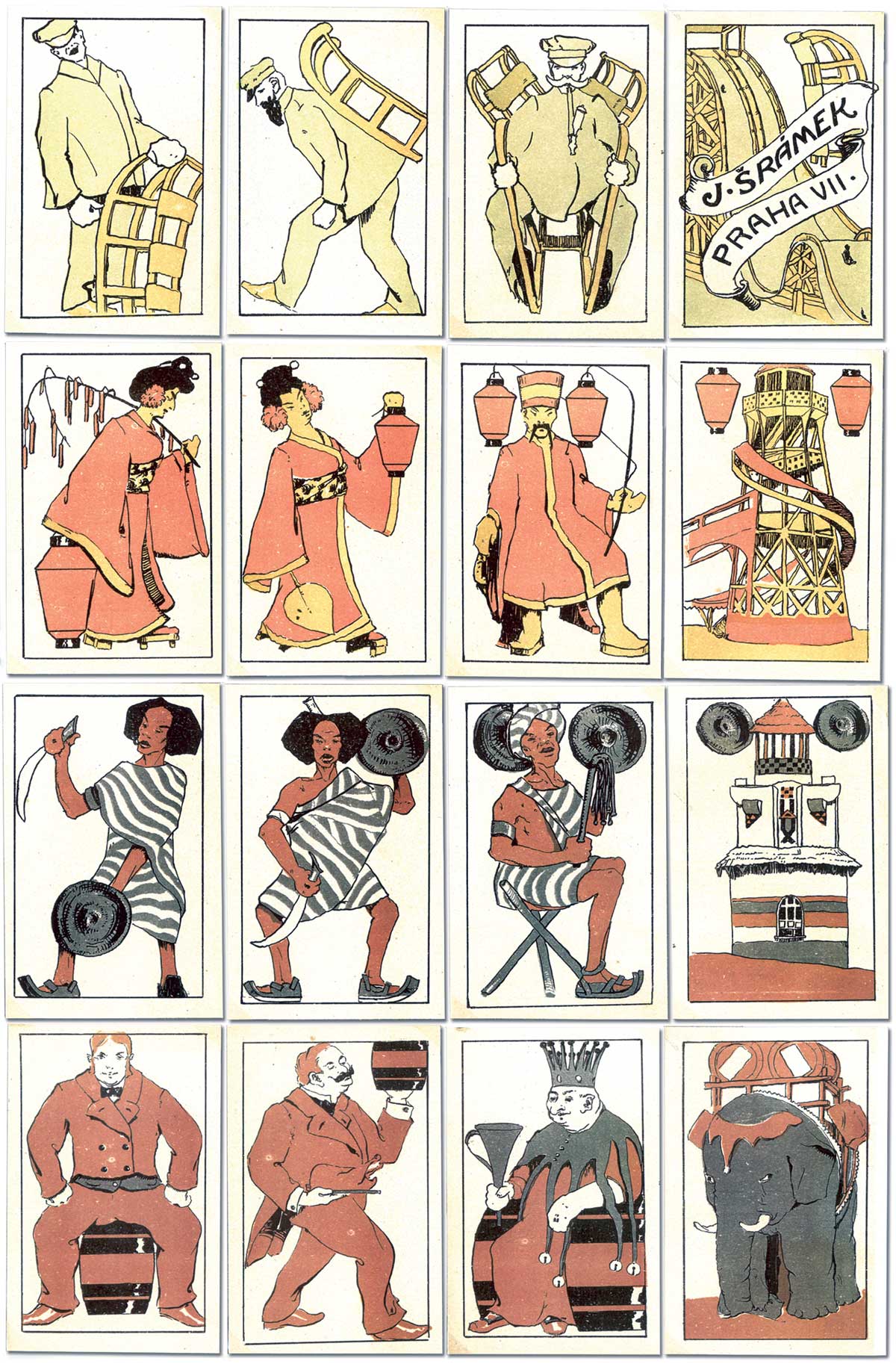 ---