Published July 03, 1996
•
Updated January 15, 2016
Naipes Cisne
Although the wrapper gives the manufacturer's address in Sevilla, Spain, the cards were most likely manufactured in El Salvador by a local printer imitating Spanish cards
Although the wrapper gives the manufacturer's address in Sevilla, Spain, the cards were most likely manufactured in El Salvador by a local printer imitating Spanish cards. The four of cups has a swan emblem. The four of swords has the legend "Naipe Español" and "40 cartas" and the four of cups has a lion emblem. 40 cards + wrapper, cheap grade card, square corners, in the Cádiz style.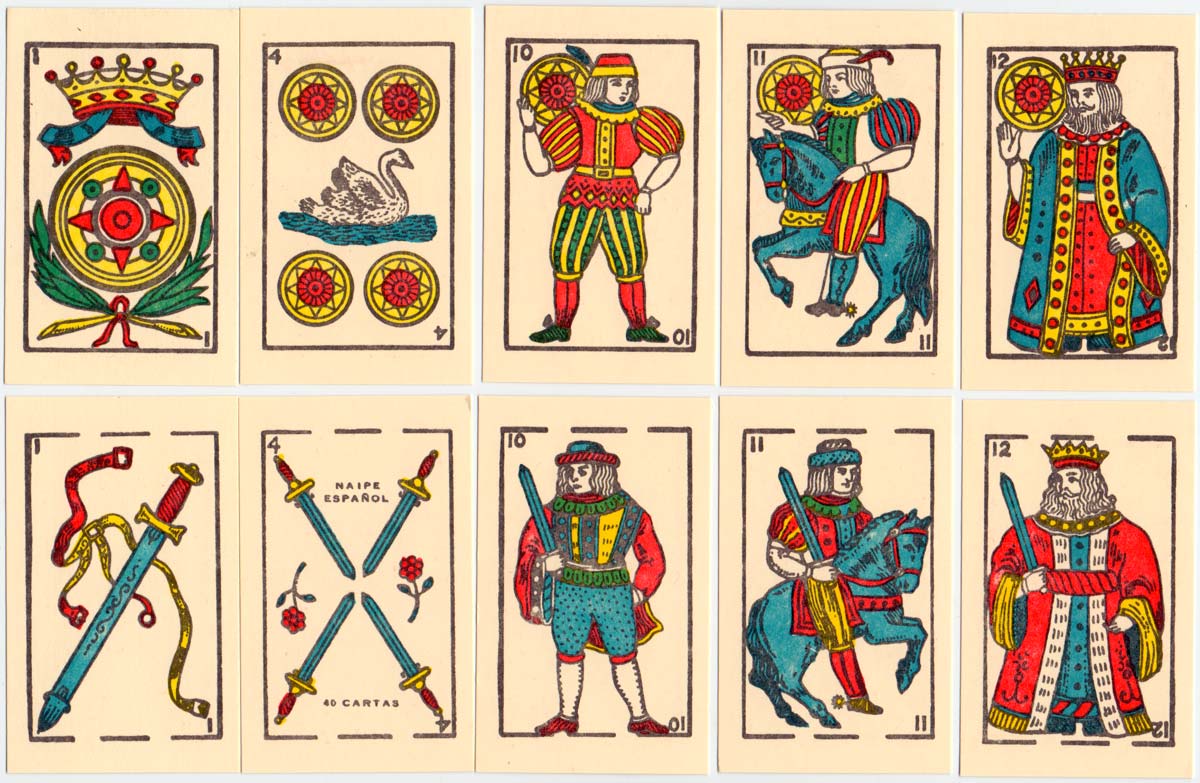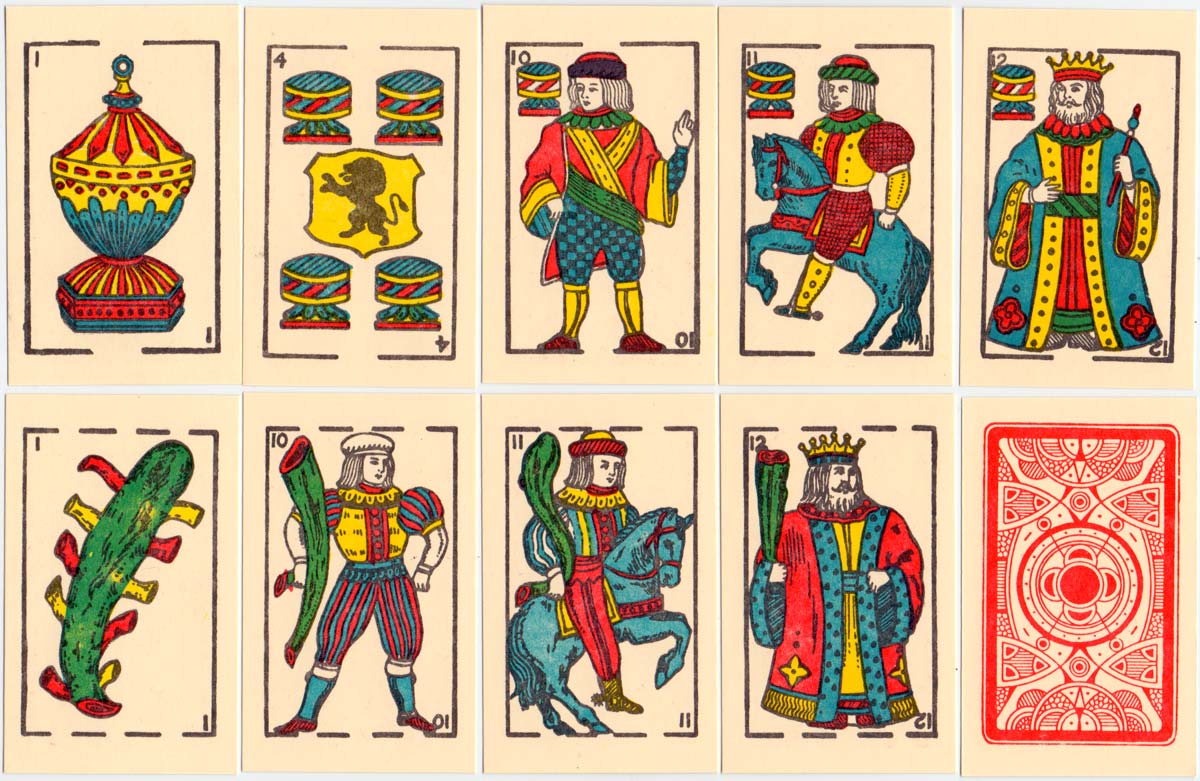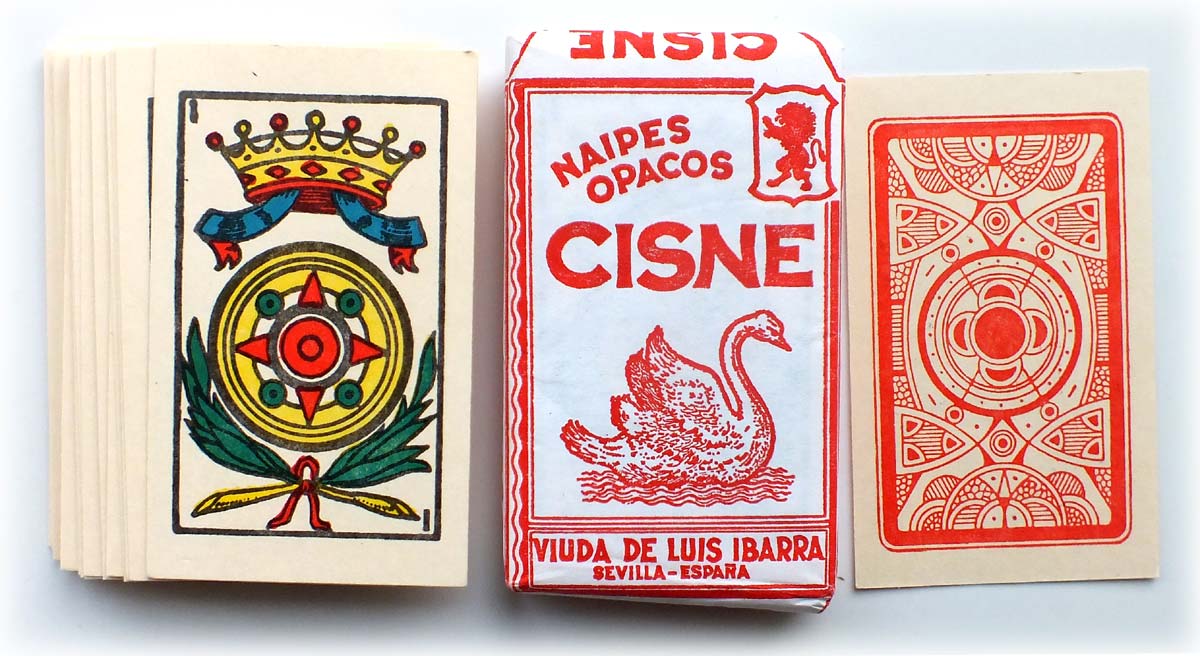 Member since February 01, 1996
Founder and editor of the World of Playing Cards since 1996. He is a former committee member of the IPCS and was graphics editor of The Playing-Card journal for many years. He has lived at various times in Chile, England and Wales and is currently living in Extremadura, Spain. Simon's first limited edition pack of playing cards was a replica of a seventeenth century traditional English pack, which he produced from woodblocks and stencils.