by Reetta Hiltunen, Finland, 2010
Reetta Hiltunen's "Reshuffle" is an enlarged playing card set/installation, containing 48-pieces of individual card characters stemming from the traditional Finnish children's card game titled 'Pekka-game' or Happy Families.
"Reshuffle" consists of transformed, 21st century families with realistic, international features and professions instead of the usual stereotypes. Reshuffle's objective is geared towards promoting, educating and raising cultural awareness... demonstrating an enlightened attitude to all kinds of human difference.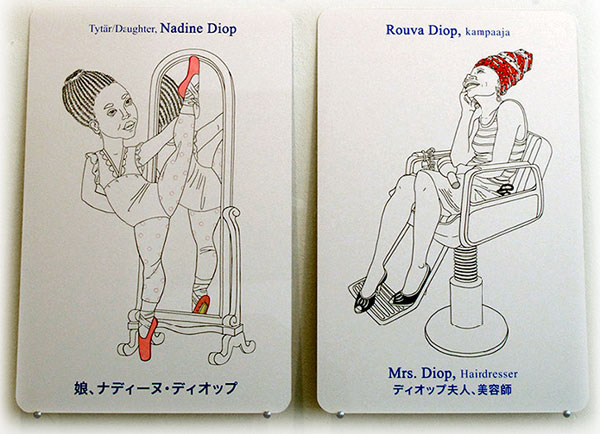 Rather than describing the newly transformed family types the focal point of the game is centred round cultural understanding. Players collect Mr, Mrs, Son and Daughter card characters from a diversity of blends and origins e.g. England, Ghana, Russia, China, USA, Portugal, Sweden etc.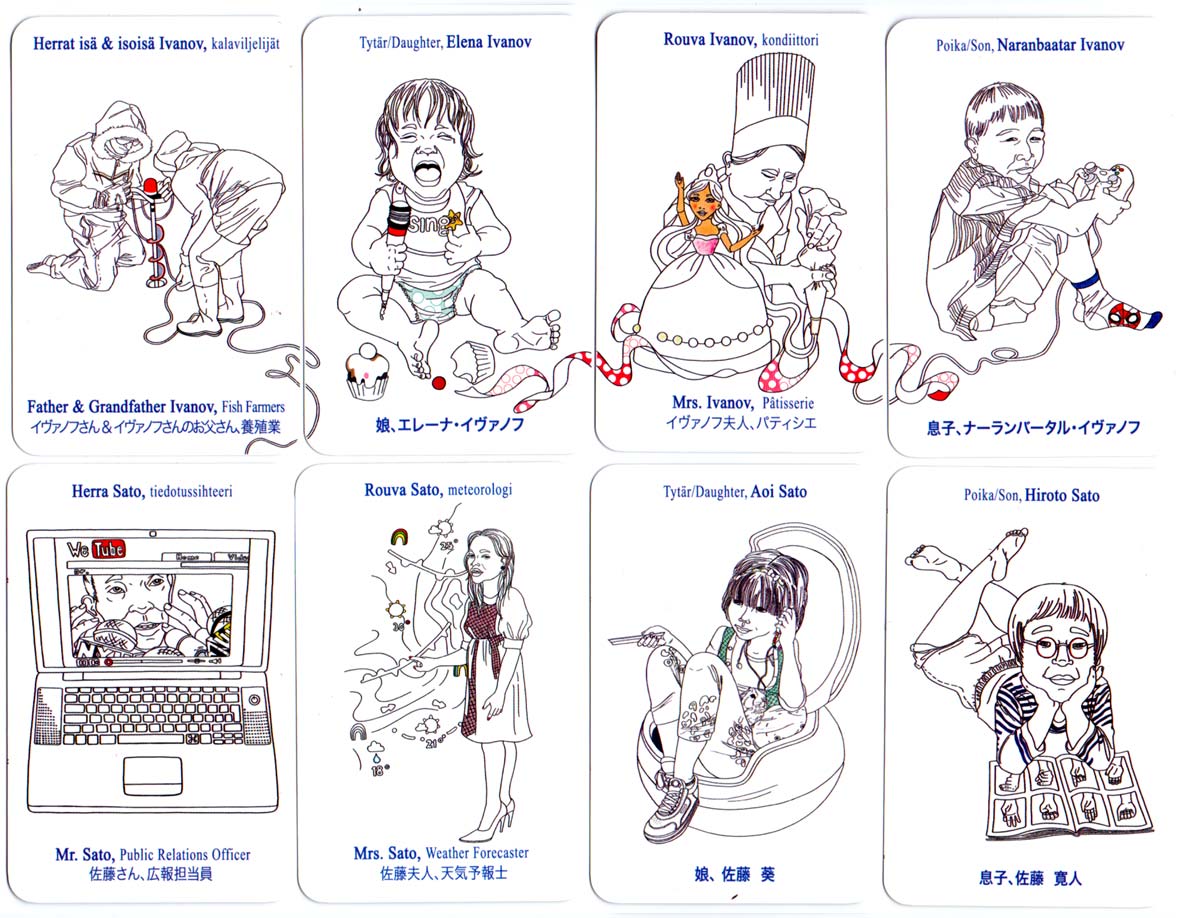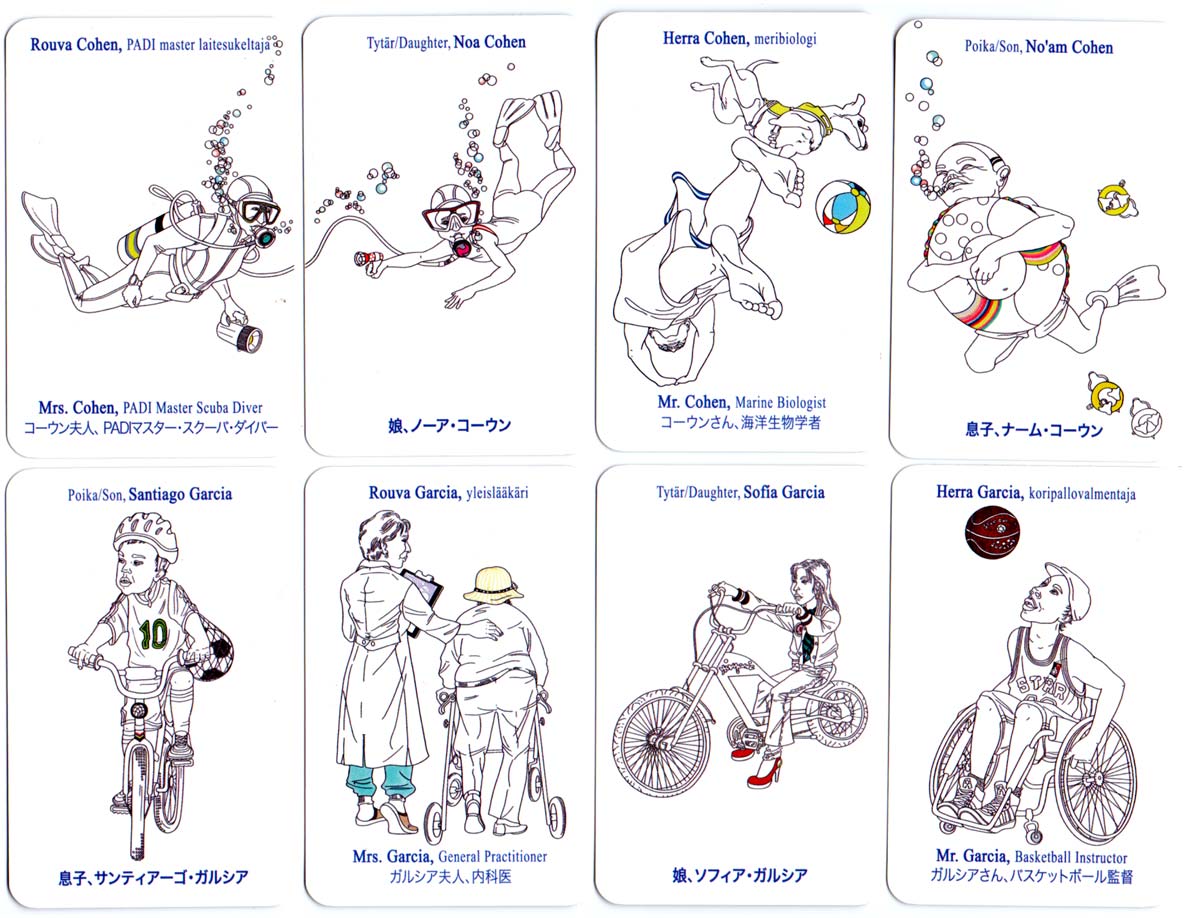 See also: www.reettahiltunen.com Happy Families Finland Homepage