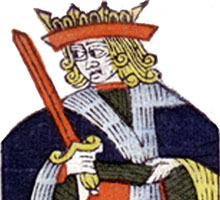 Spanish National Pattern made in South France, early 18th century
Benoist Laius is believed to have worked in Montpellier between 1706 - 1738. Montpellier is located on the south coast of France on the Mediterranean Sea. The pack could possibly have been carried to Spain by French troops supporting Felipe V in Barcelona in 1714.
Spanish playing cards like these were used in those parts of France where certain games were enjoyed, such as Aluette.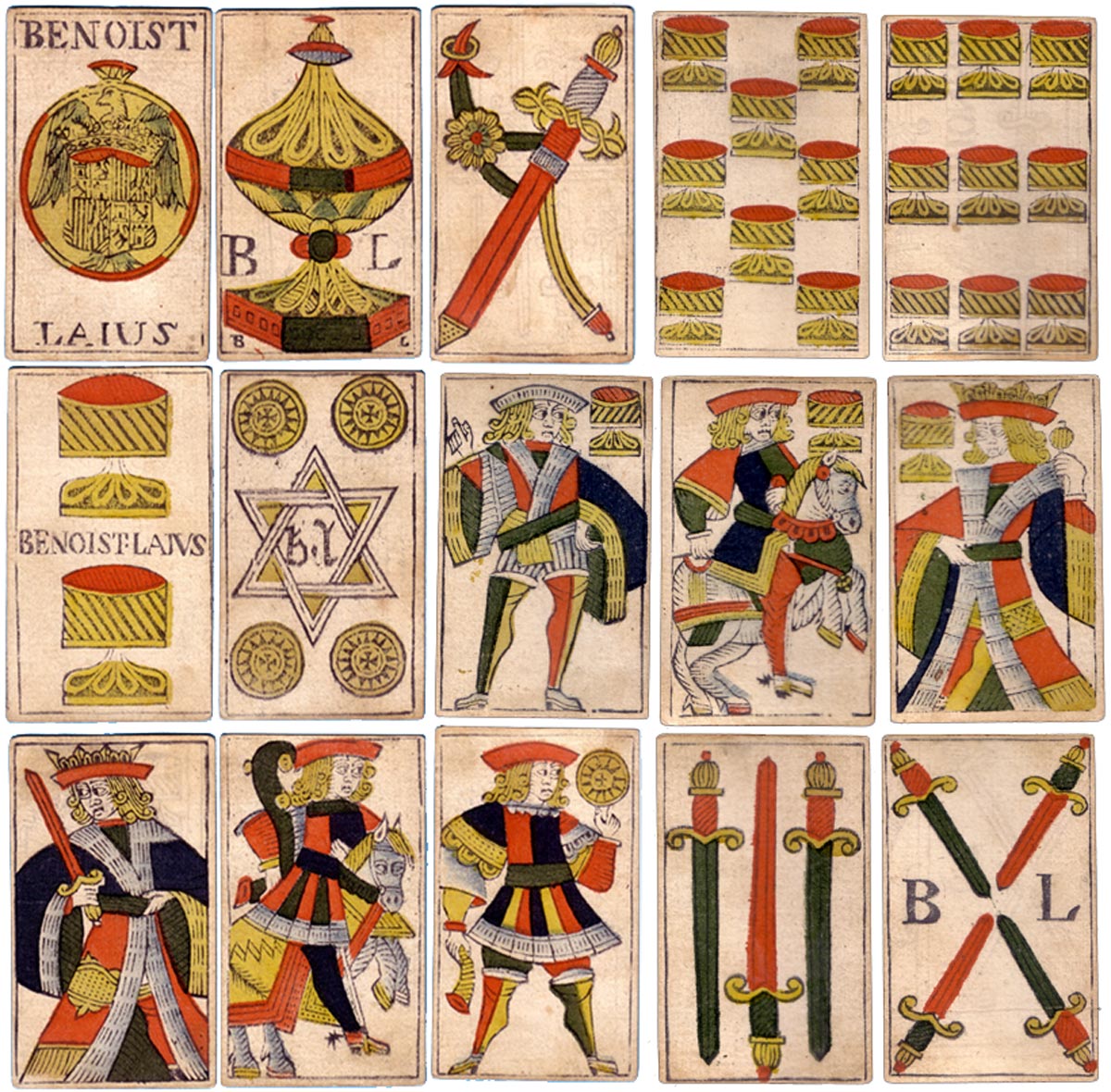 ---