Published March 02, 2018
•
Updated August 07, 2022
Translucent Playing Cards
Translucent Playing Cards, 19th century French from the Biedermeier period
Translucent playing cards, when held up to the light, reveal a secret image depicting amorous sensuality printed on the middle layer of the pasteboard. These cards became popular in mid-19th century France. It can be noted that the postures of the court cards, superficially presented in classical poses, allow for hidden imagery to be incorporated, sometimes involving nuns. In this example, only the numeral cards contain hidden images as the court cards are not translucent. The hidden images vary from romantic to mildly erotic to pornographic.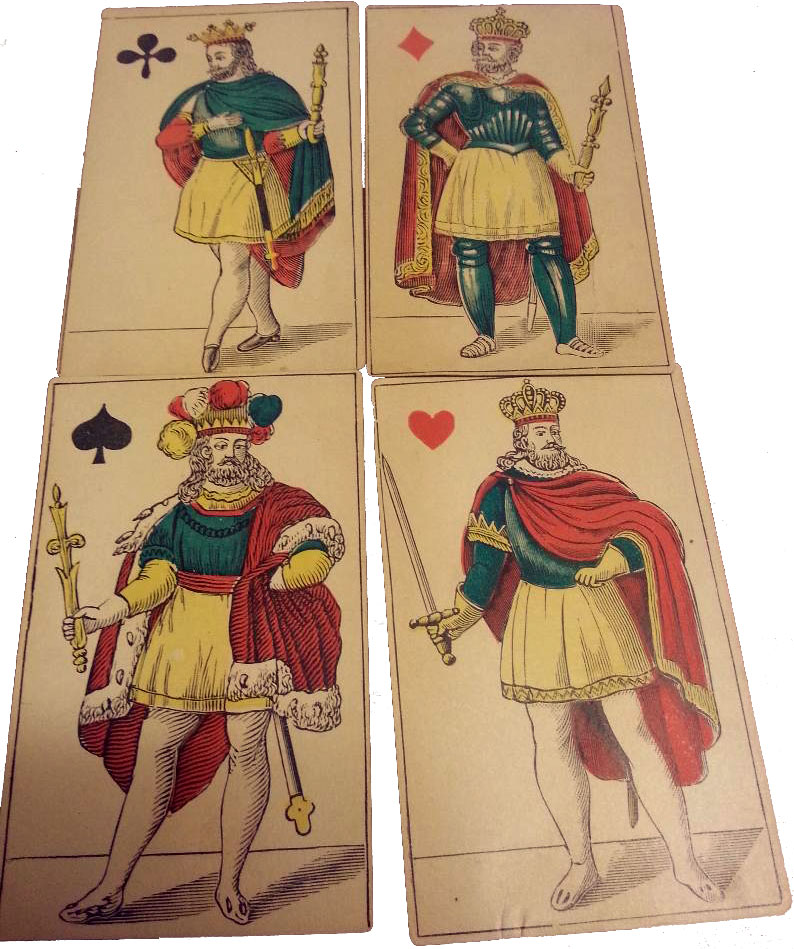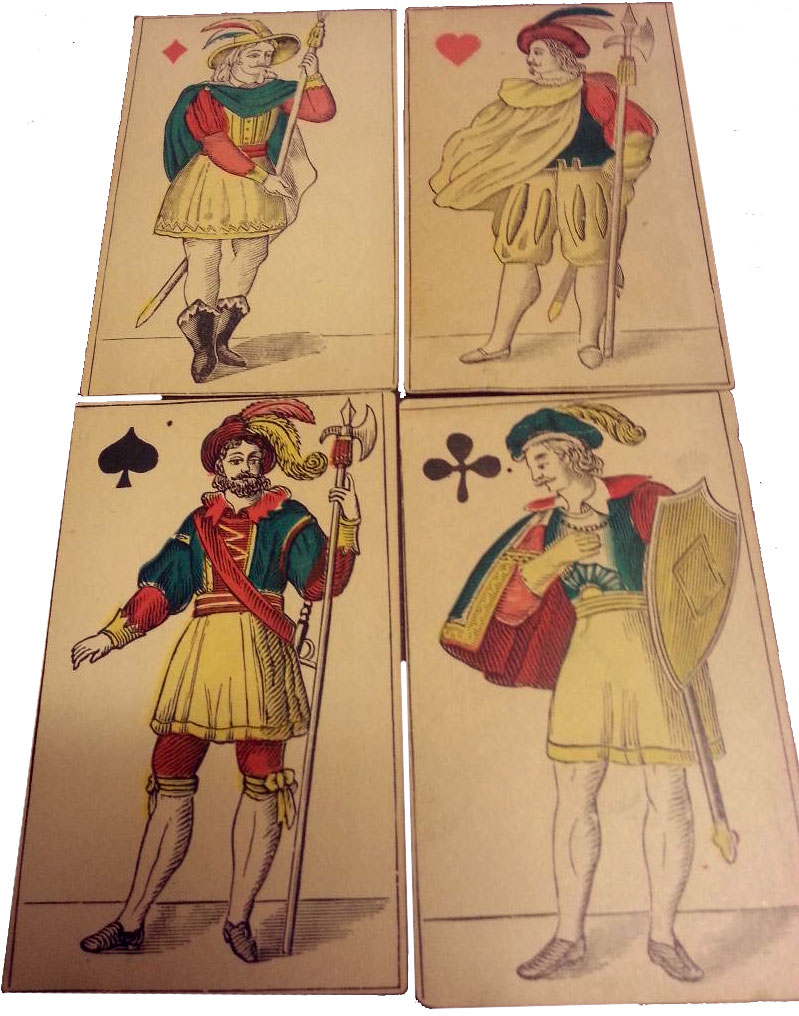 Another example
In Greek and Roman times eroticism was more freely expressed. India gave us the Kama Sutra. But then it underwent restraint or repression through the middle ages and puritanical times. Erotic playing cards reappeared during the XIX century and translucent cards around the middle of the century. In some examples from this genre, the hidden imagery in the translucent playing card can be more sensual or lewd, as in the example below. The illustrations have nothing to do with the value of the card in the game.
Member since February 01, 1996
Founder and editor of the World of Playing Cards since 1996. He is a former committee member of the IPCS and was graphics editor of The Playing-Card journal for many years. He has lived at various times in Chile, England and Wales and is currently living in Extremadura, Spain. Simon's first limited edition pack of playing cards was a replica of a seventeenth century traditional English pack, which he produced from woodblocks and stencils.