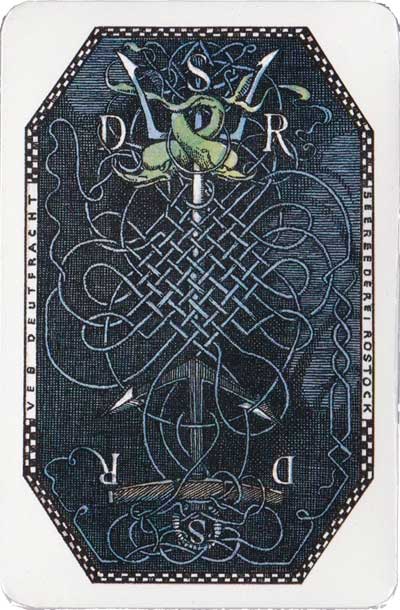 'Seefahrers' produced for VEB Deutsche Seereederei Rostock.
Deutsche Seereederei Rostock was a state-owned shipping company in the GDR from 1952 to 1974, then it was re-classified. This promotional deck was brilliantly designed by Klaus Ensikat to reflect the company's global outreach. Legendary characters on the court cards include The Flying Dutchman, Lord Nelson, Sir Francis Drake, Sinbad the Sailor and Captain Nemo. The aces are sea monsters. Boats from around the world are featured on the pip cards.
You will probably need a magnifying glass to read the captions which are squeezed into the narrow borders on each card.