Published October 16, 2018
•
Updated July 09, 2022
1893 Worshipful Company Pack
Worshipful Company Pack manufactured by Chas Goodall & Son, 1893.
Worshipful Company pack manufactured by Chas Goodall & Son, 1893. See the Box►
The back design shows the Arms of the Company, the City of London and the Master, together with a portrait of the Master and in the background the dome of St Paul's Cathedral and the date. The courts represent the Royal costumes of the four reigns in English history, which were also published as Goodall's "Historic" Playing Cards►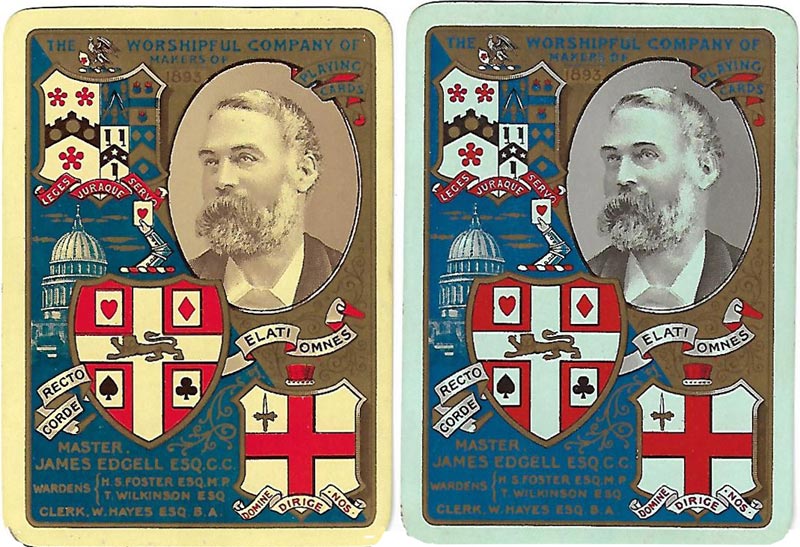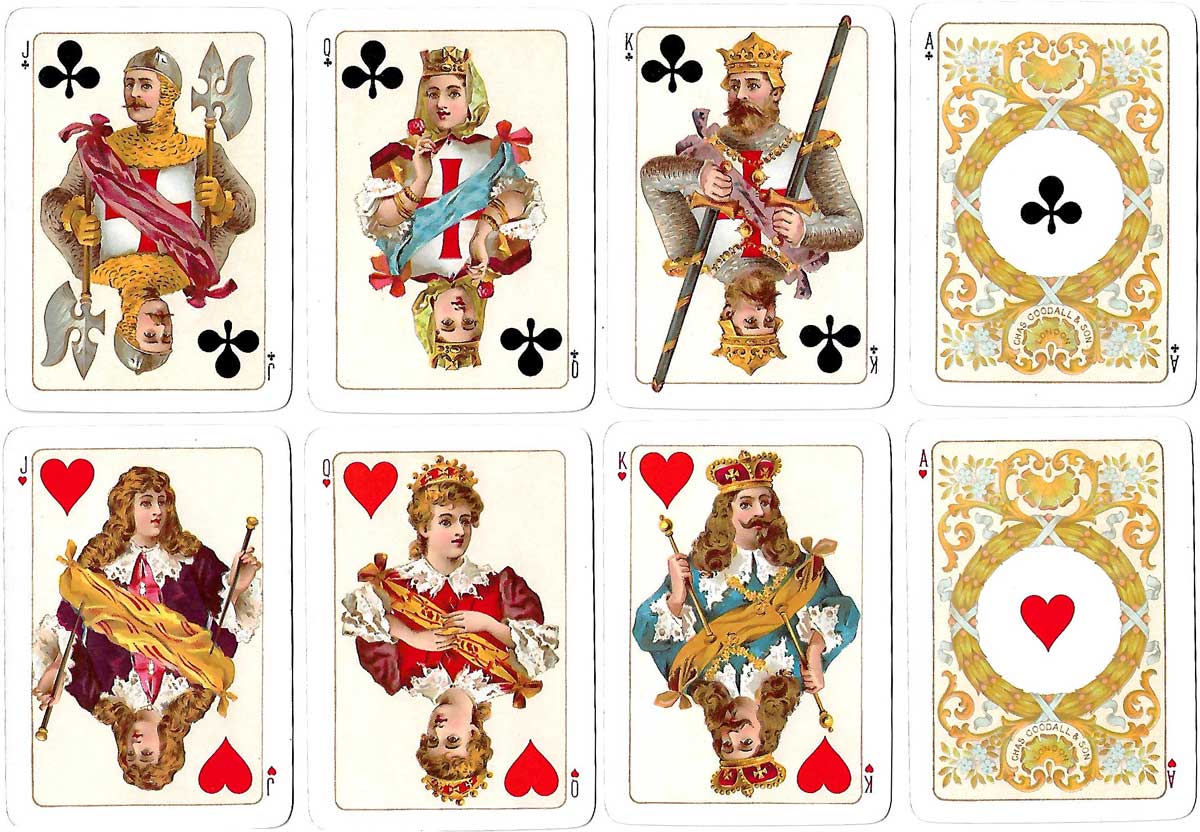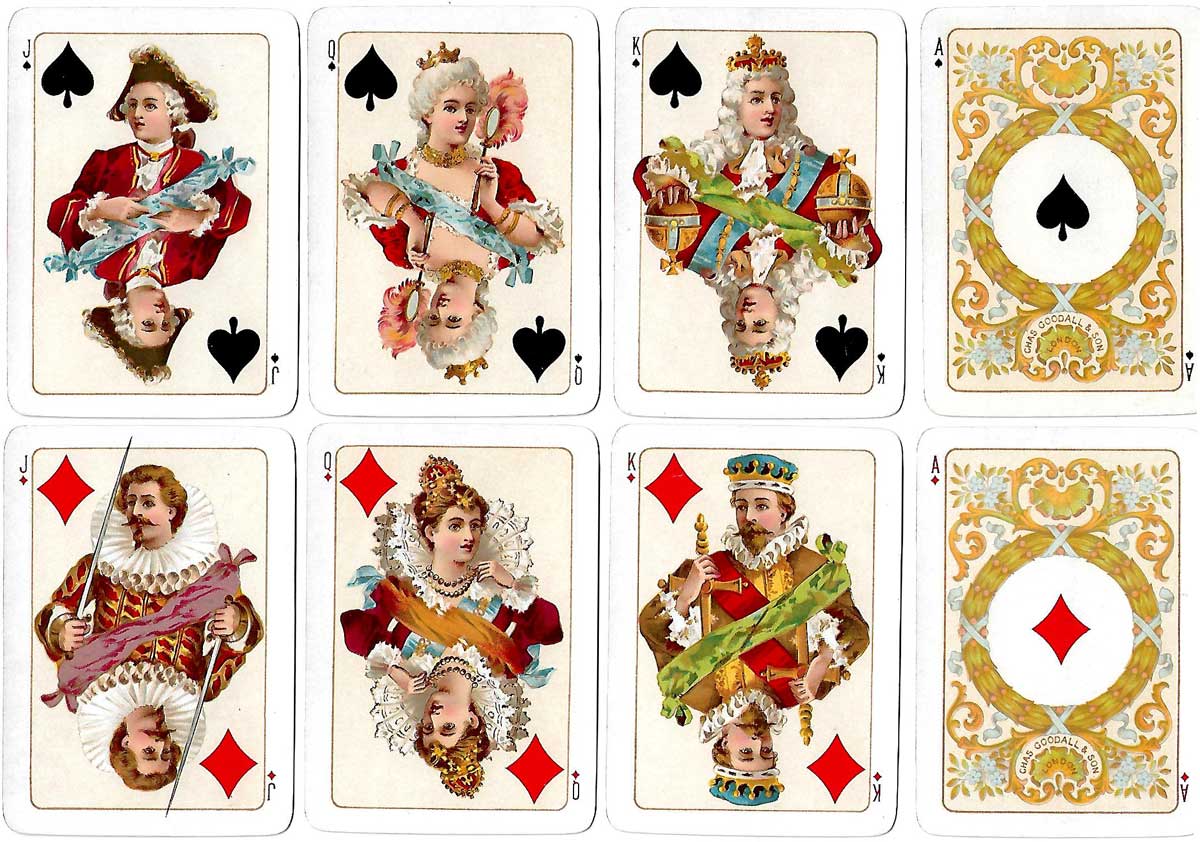 Variations in the colour of earlier designs may be discovered due to reissues by different manufacturers at later dates.
In 1888 the Master referred to the sale to the public generally by Goodall & Son of the packs of cards presented in past years at the Inauguration Banquets, and he stated the steps that would have to be taken to prevent this happening again in the future. Two designs of cards were submitted by Goodall & Son for the Banquet but it was resolved to invite designs from other makers.
In October 1891 Goodall & Son requested to be allowed to supply the cards for the Dinner again and it was resolved that, provided they would undertake that none of the cards made for the Company were sold to the general public, and that no more were struck off than were taken to the Company, then they be allowed to supply once again.
Member since January 09, 2013
Rod Starling is one of the founding members of the 52 Plus Joker card collectors club. He has written many articles for the club's quarterly newsletter, Clear the Decks. His collection still encompasses both foreign and American decks. Rod has also authored a book titled The Art and Pleasures of Playing Cards.