Published March 08, 2016
Updated February 08, 2022
Goodall's "Historic" Playing Cards
Goodall's "Historic" Playing Cards depict royal costumes of four periods in English history, 1893.
Chas Goodall & Son's luxury "Historic" playing cards have decorated aces and double-ended court cards depicting the royal costumes of four periods in English history: clubs Plantagenet, hearts Stuart, spades Hanoverian & diamonds Tudor. Packs were produced with or without gilt edges and, over time, several different back designs were published. There was also a miniature version and the designs were used in the 1893 Worshipful Company Pack►
The Plantagenet Period 1216-1399
The Tudor Period 1485-1603
The Stuart Period 1603-1714
The Hanoverian Period 1714-1901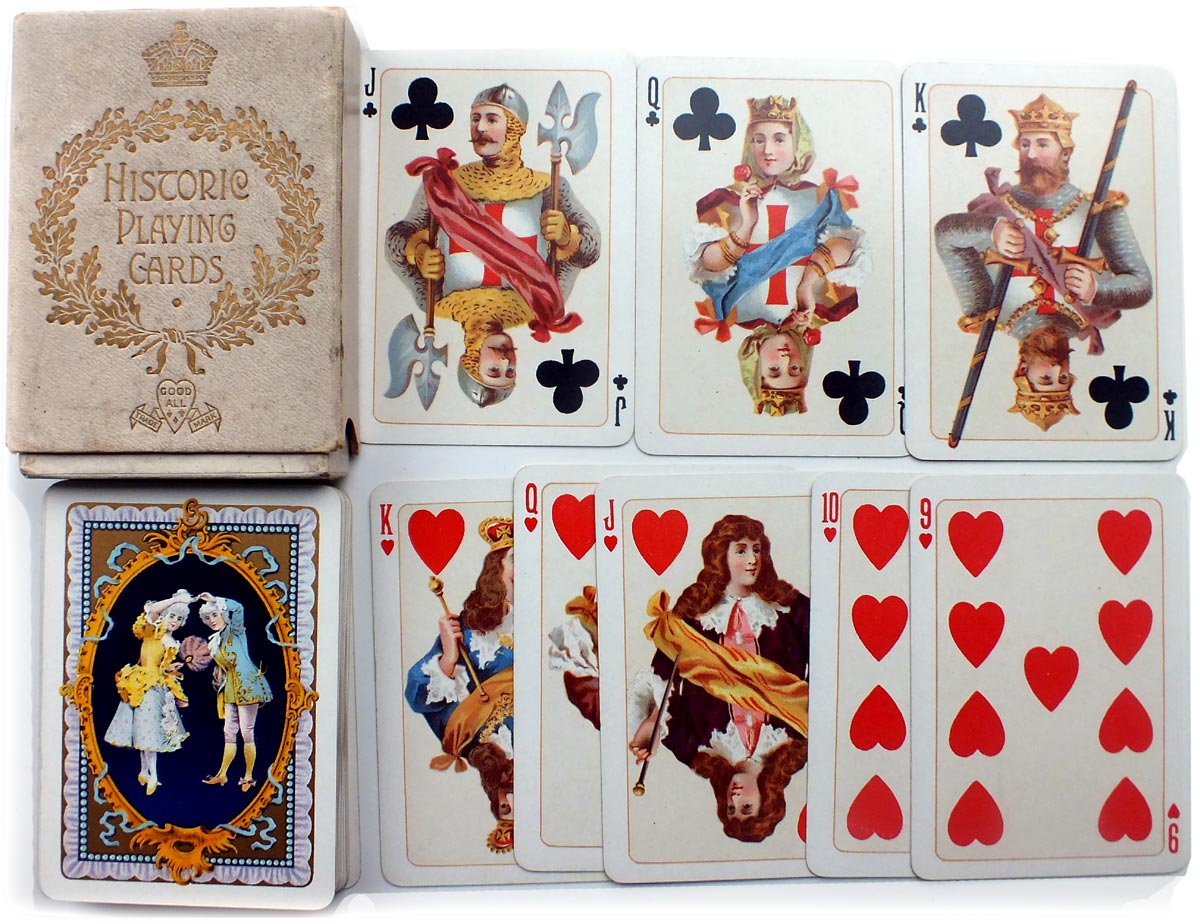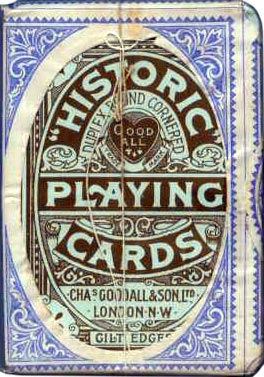 Member since February 01, 1996
View Articles
Curator and editor of the World of Playing Cards since 1996. He is a former committee member of the IPCS and was graphics editor of The Playing-Card journal for many years. He has lived at various times in Chile, England and Wales and is currently living in Extremadura, Spain. Simon's first limited edition pack of playing cards was a replica of a seventeenth century traditional English pack, which he produced from woodblocks and stencils.