Published July 06, 2014
Updated October 31, 2016
Dienst Justitiële Inrichtingen
Playing cards published by the Dutch Prison Service, giving a look behind the gates of Judicial / Custodial institutions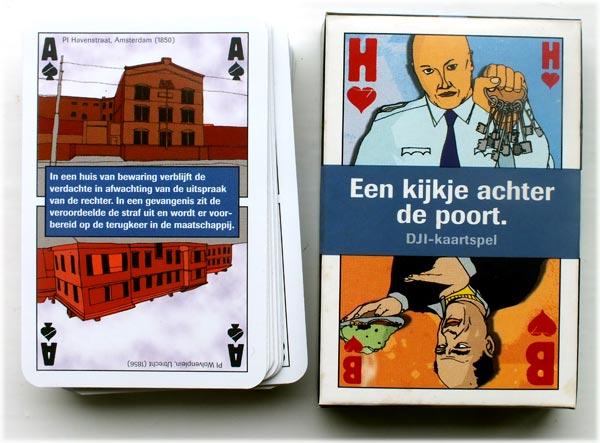 Dienst Justitiële Inrichtingen playing cards
An unusual pack of playing cards published by the Dutch Prison Service (Dienst Justitiële Inrichtingen - DJI) subtitled: "A Look Behind the Gates", intended to give an impression of life inside a custodial establishment. In spite of the bright colours, the message is grim.
If you serve time you'll learn a trade to help reintegrate into society. A prisoner's wife is not to be envied, left with debts, shame and responsibility for the children. In a secure hospital people suffering from mental disorder are risk-assessed for re-offending. Many foreign drug traffickers are women driven by poverty. Although prison life isn't cosy, a team of trained staff is on call day and night to ensure the safety of personnel and inmates... the penitentiary workers guide them on their way back to society.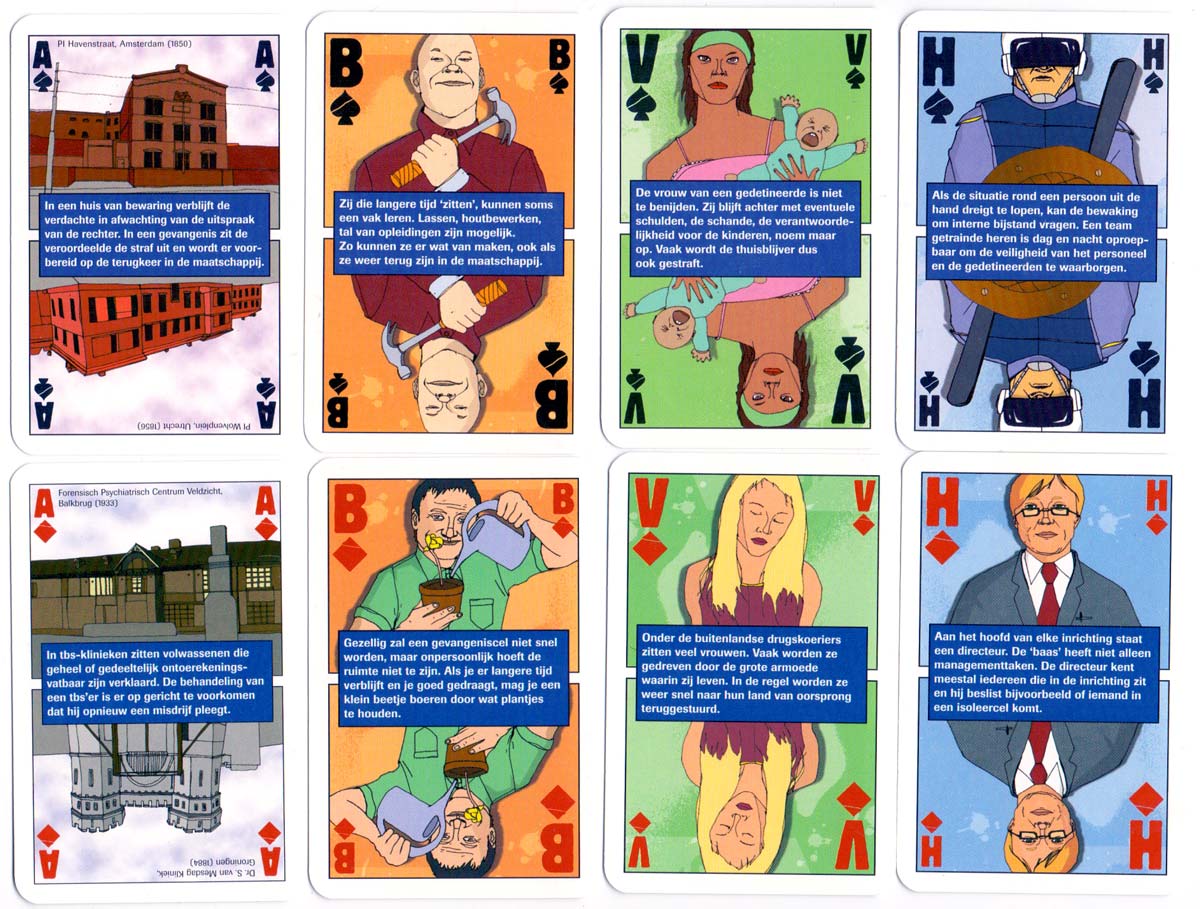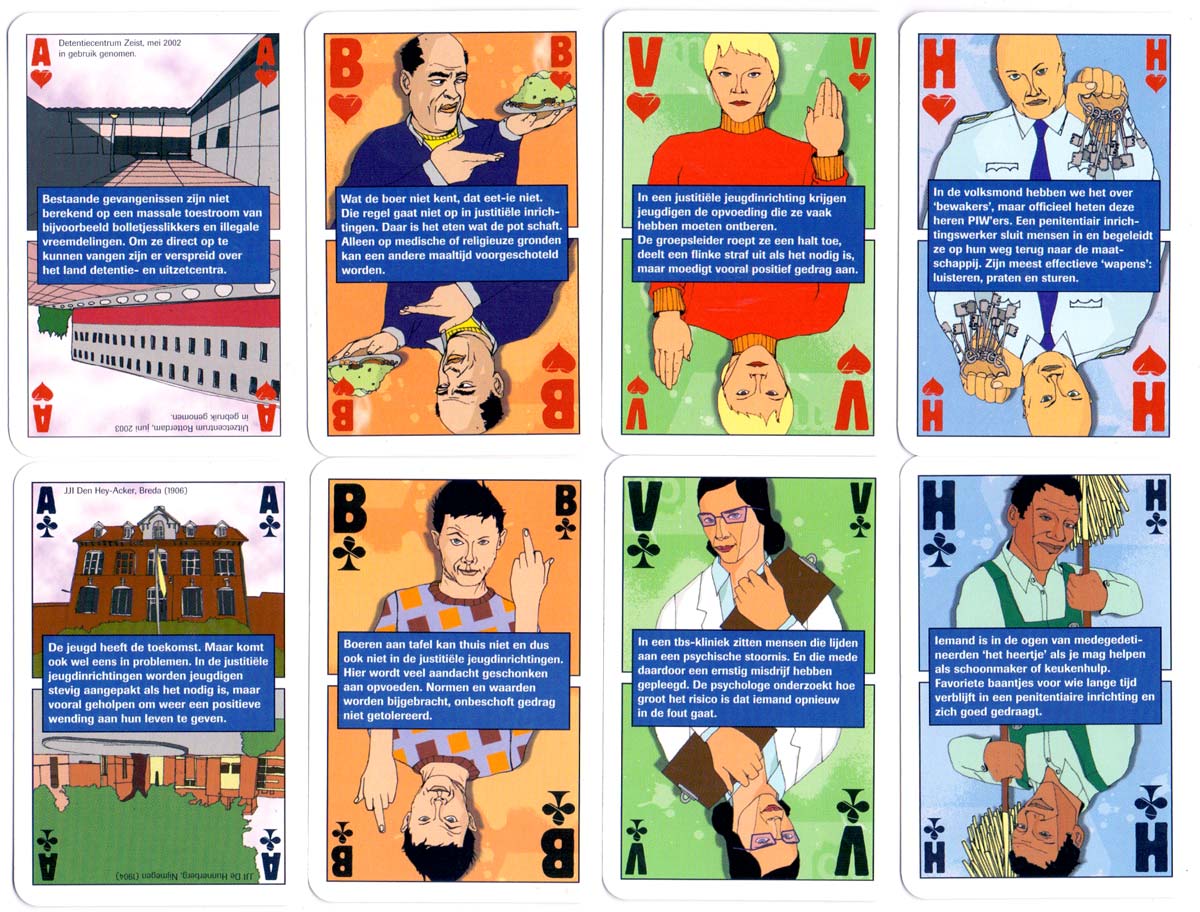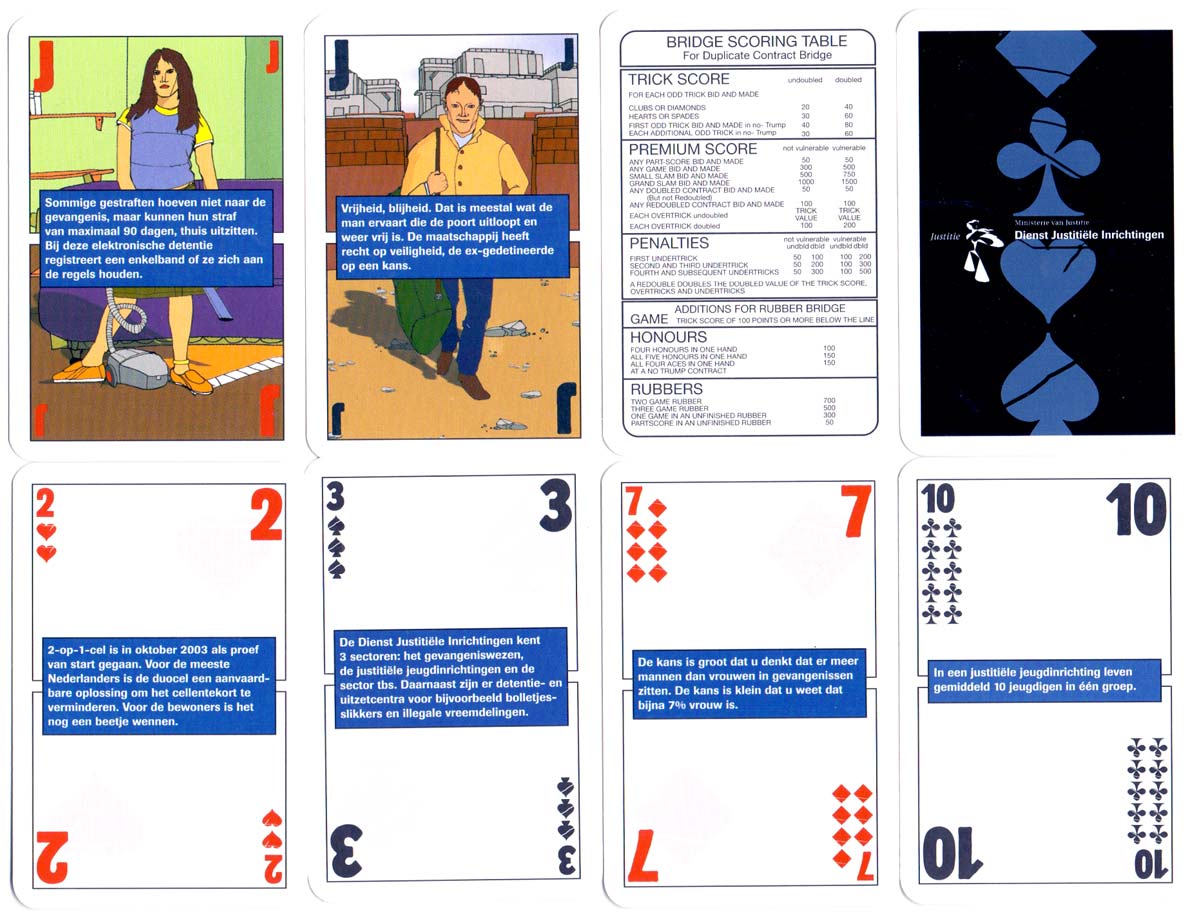 Member since February 01, 1996
View Articles
Curator and editor of the World of Playing Cards since 1996. He is a former committee member of the IPCS and was graphics editor of The Playing-Card journal for many years. He has lived at various times in Chile, England and Wales and is currently living in Extremadura, Spain. Simon's first limited edition pack of playing cards was a replica of a seventeenth century traditional English pack, which he produced from woodblocks and stencils.