Published December 17, 2017
Updated December 28, 2021
Jonas Fouquet Navarra Pattern
Navarra Pattern by Jonas Fouquet, c.1720 and c.1820.
The Spanish Navarra pattern was produced in The Netherlands by the Fouquet dynasty of card makers who had emigrated from France (Rouen) to Amsterdam in 1685 due to religious persecution. Rather than for export, this pattern appears to have been produced for the Jewish community living in the Low Countries. Sephardic Jews ("The Jews of Spain") are a Jewish ethnic division who emerged as a distinct community on the Iberian Peninsula but suffered repeated persecutions by Catholics more →
Around six manufacturers are known from the Fouquet dynasty, mostly named Jonas but also including Jordan Fouquet (1751-1807), the last one being Jonas Fouquet (1807-1818). In both the examples shown below, the cards are numbered from 1 to 10 and there are no 'pintas' (border breaks) as normally seen on Spanish cards.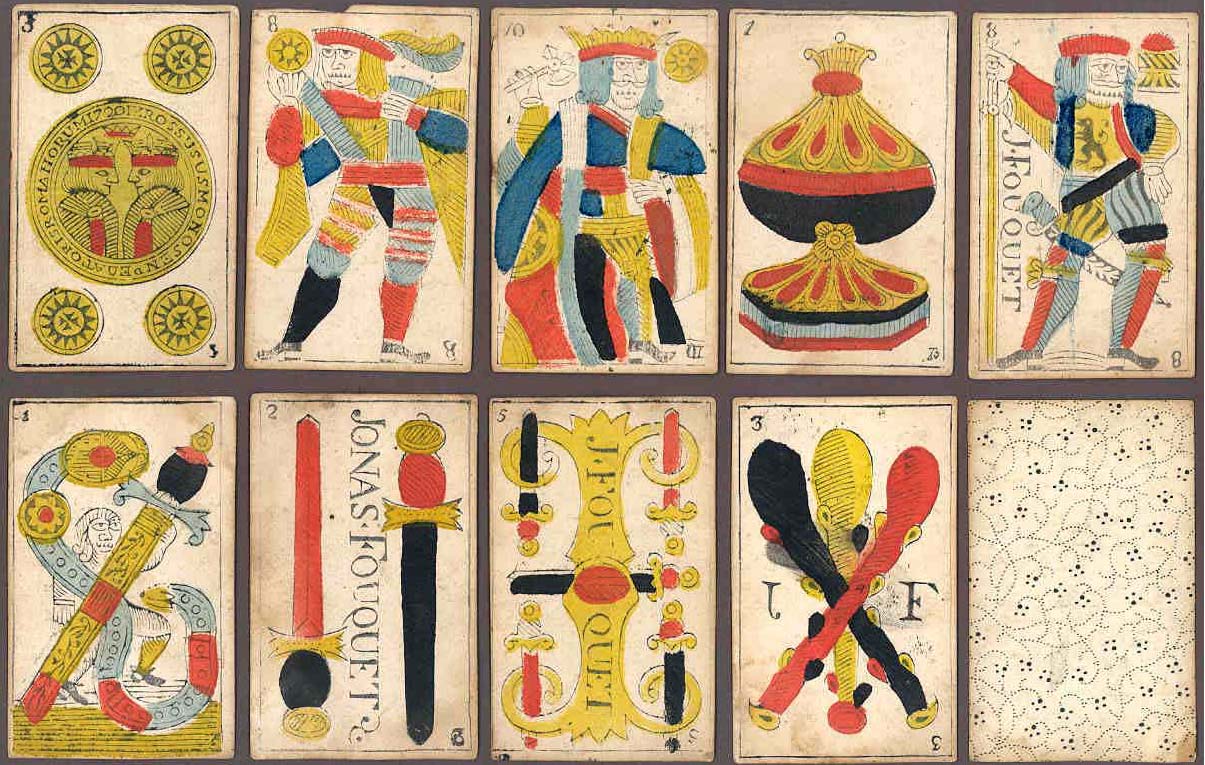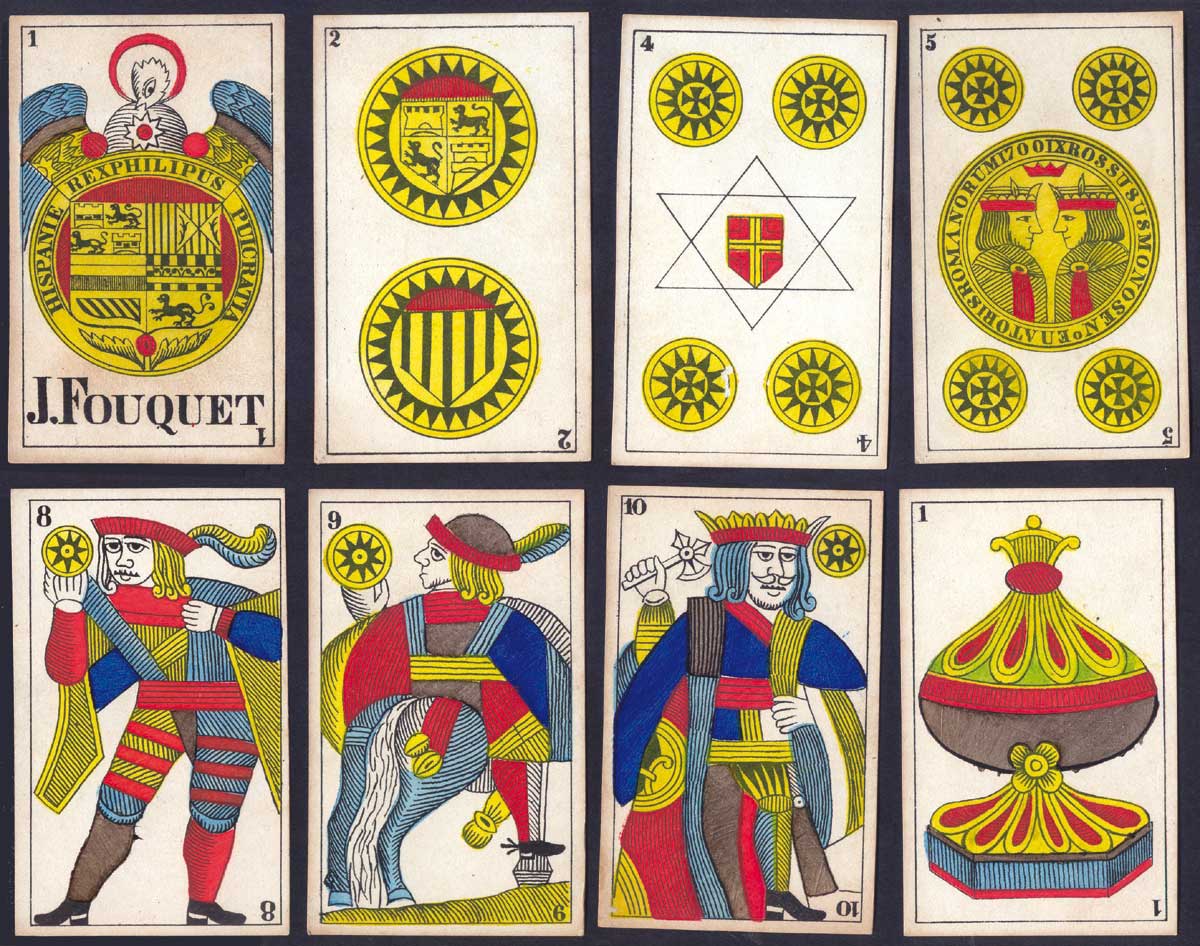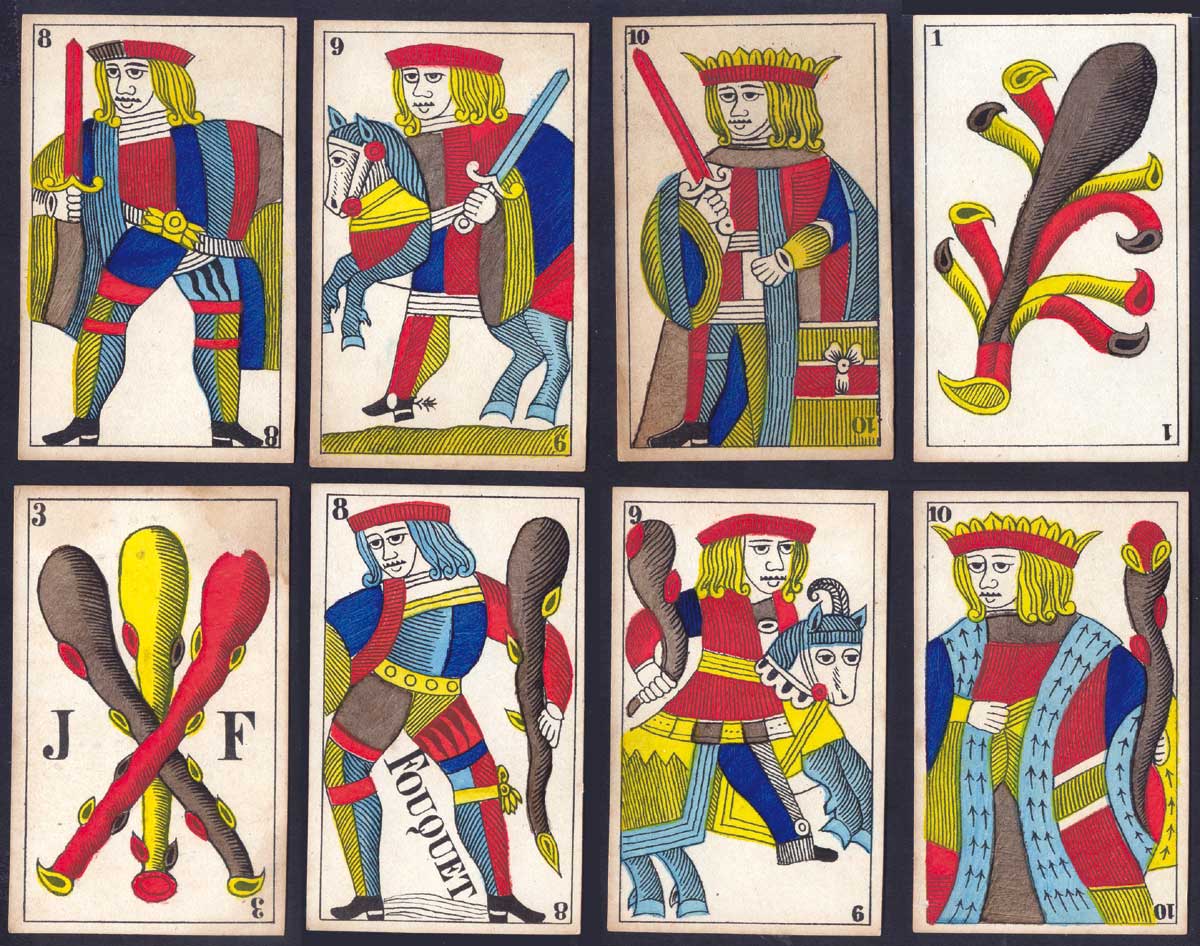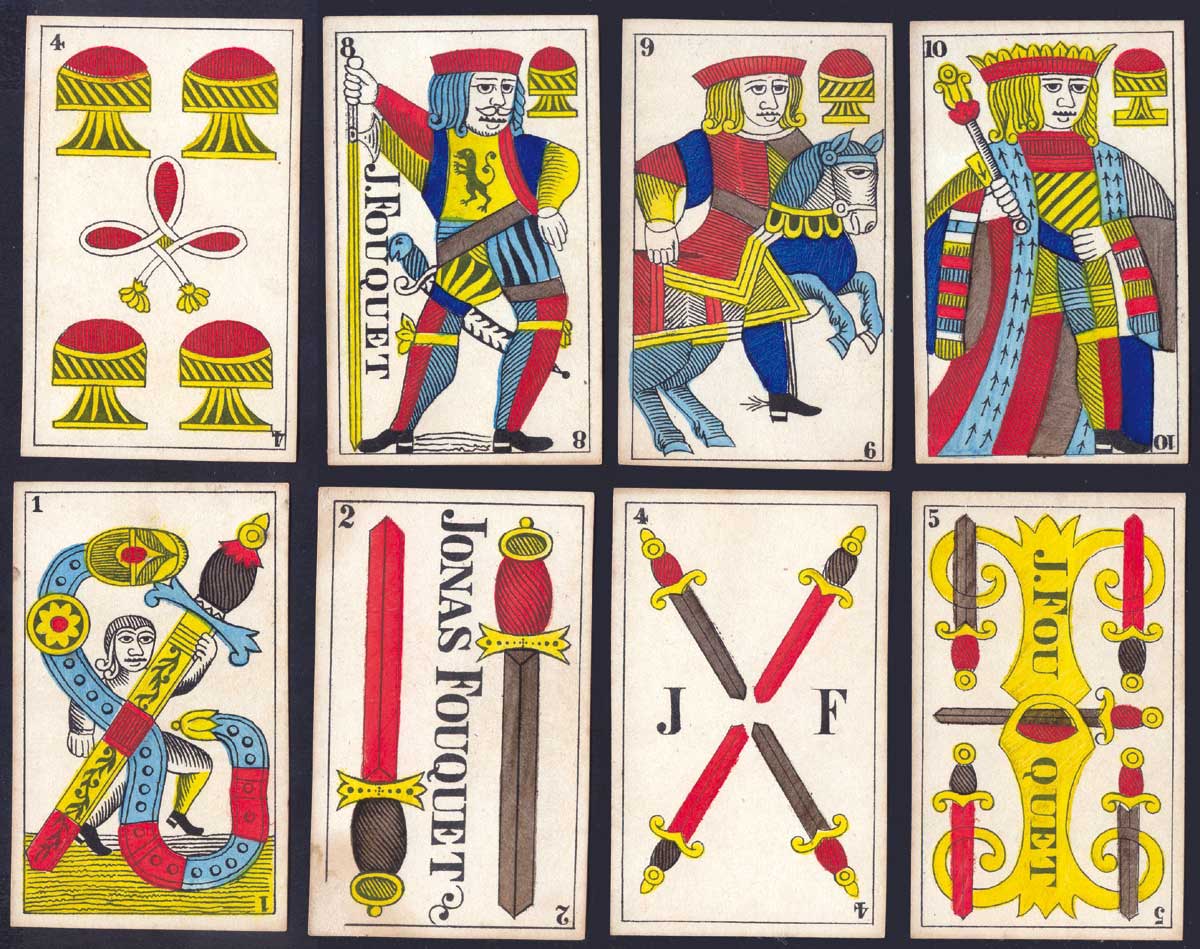 ---
In 1705 Jean Fouquet of Amsterdam denounced Belgian cardmakers from Liège for imitating his products including his name and trademark.
---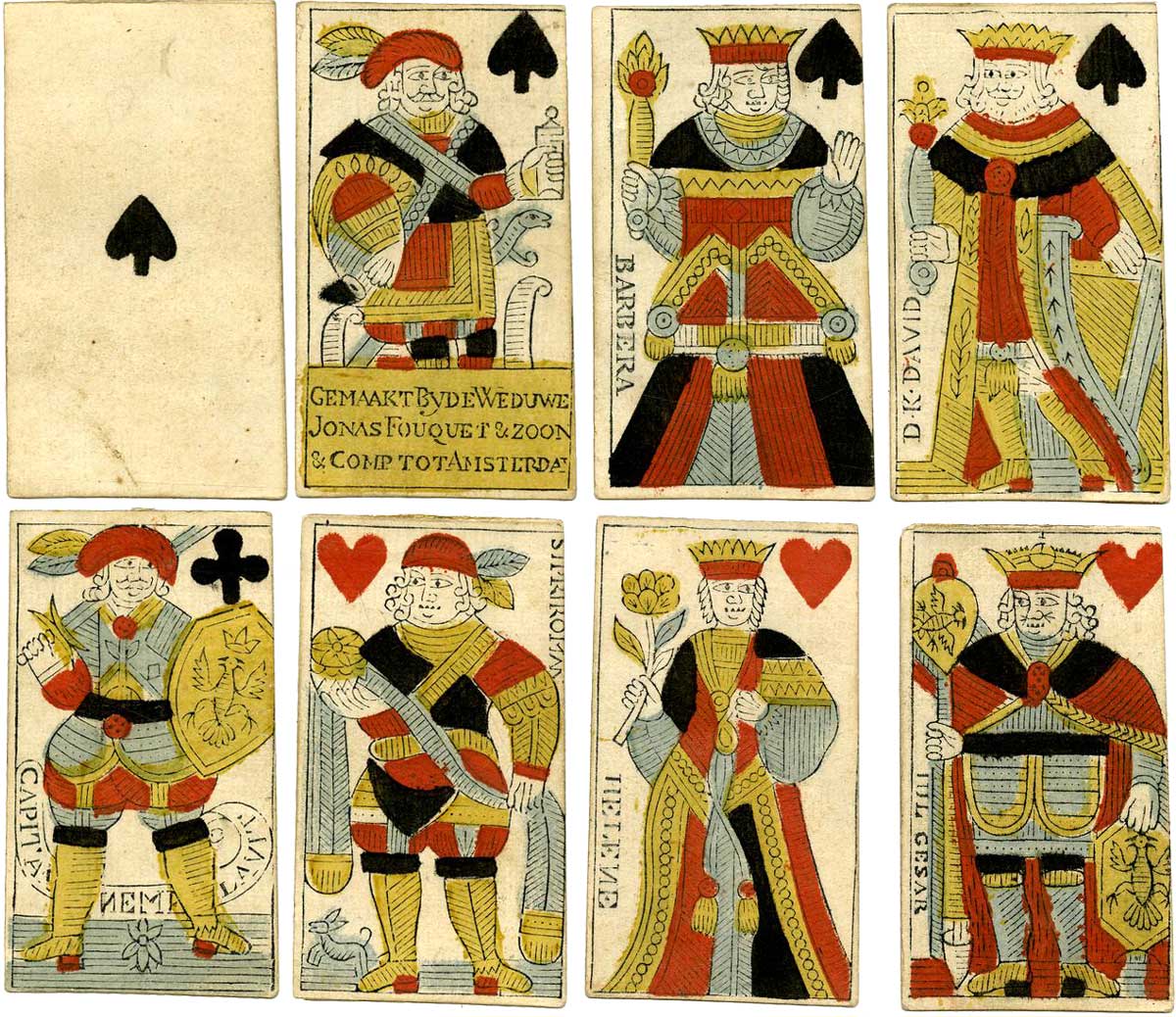 ---
Member since February 01, 1996
View Articles
Curator and editor of the World of Playing Cards since 1996. He is a former committee member of the IPCS and was graphics editor of The Playing-Card journal for many years. He has lived at various times in Chile, England and Wales and is currently living in Extremadura, Spain. Simon's first limited edition pack of playing cards was a replica of a seventeenth century traditional English pack, which he produced from woodblocks and stencils.