Published July 06, 2014
Updated June 18, 2022
Pomorski Poker
Pomorski Poker (Pomeranian Poker) is a gallery of characters from the region: politicians, media, culture, athletes, entrepreneurial women, etc.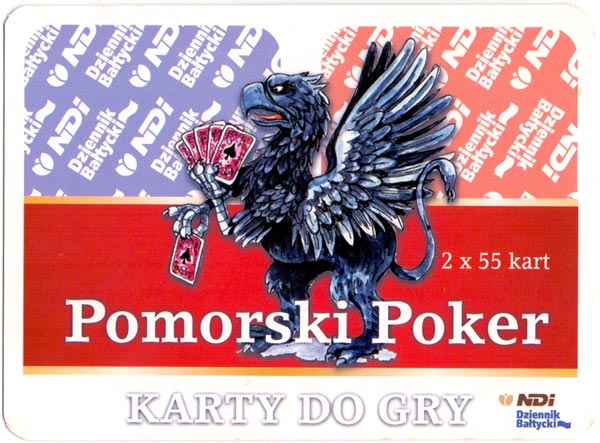 Pomorski Poker (Pomeranian Poker) was published for NDI Dziennik Baltycki, with photo portraits of NDI members on each card: 55 well-known characters from the Pomerania region (south shore of the Baltic Sea) including politicians, media and culture personalities, athletes, professors, surgeons, entrepreneurial women, etc. Not exactly an "Official Baltic" hall of fame, merely a popular gallery, each card has a photo mugshot of the celebrity with the rest of the body drawn in by hand.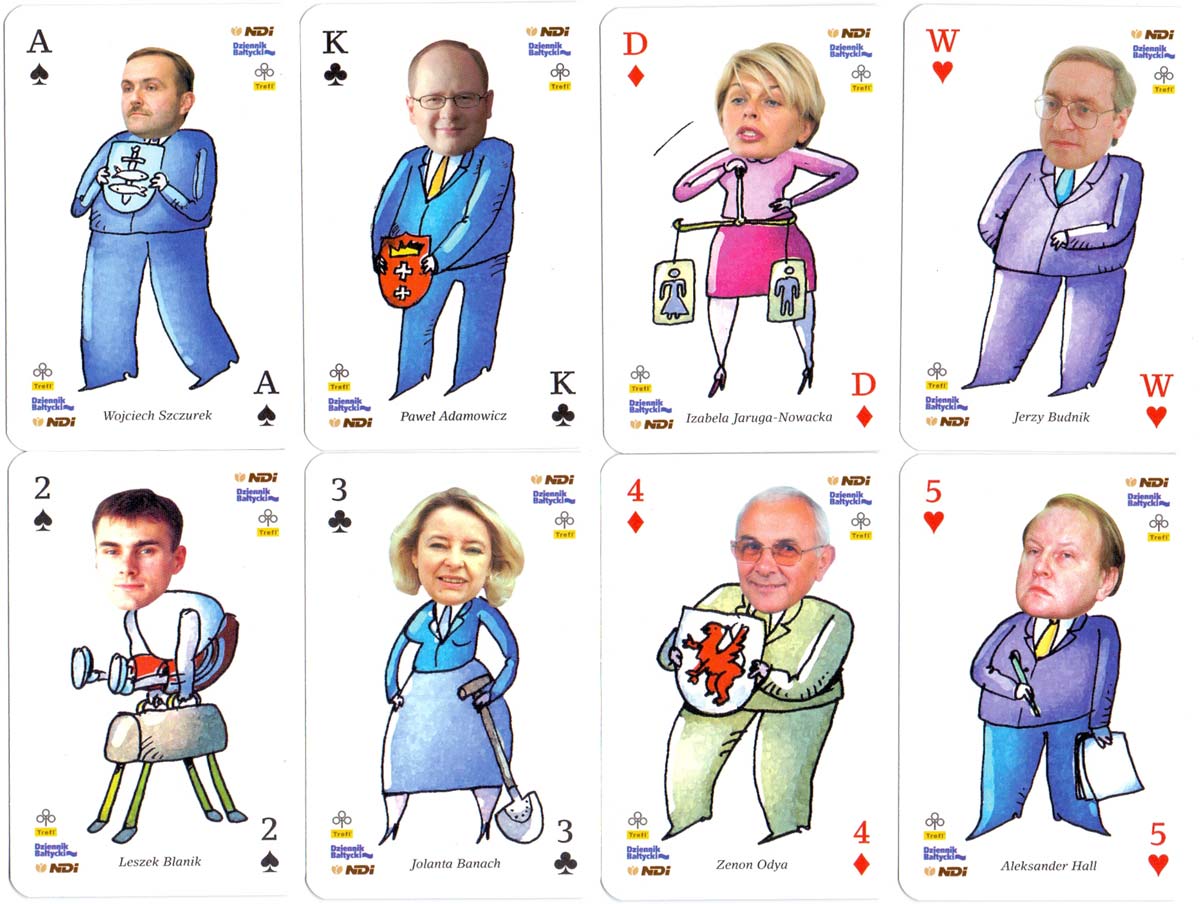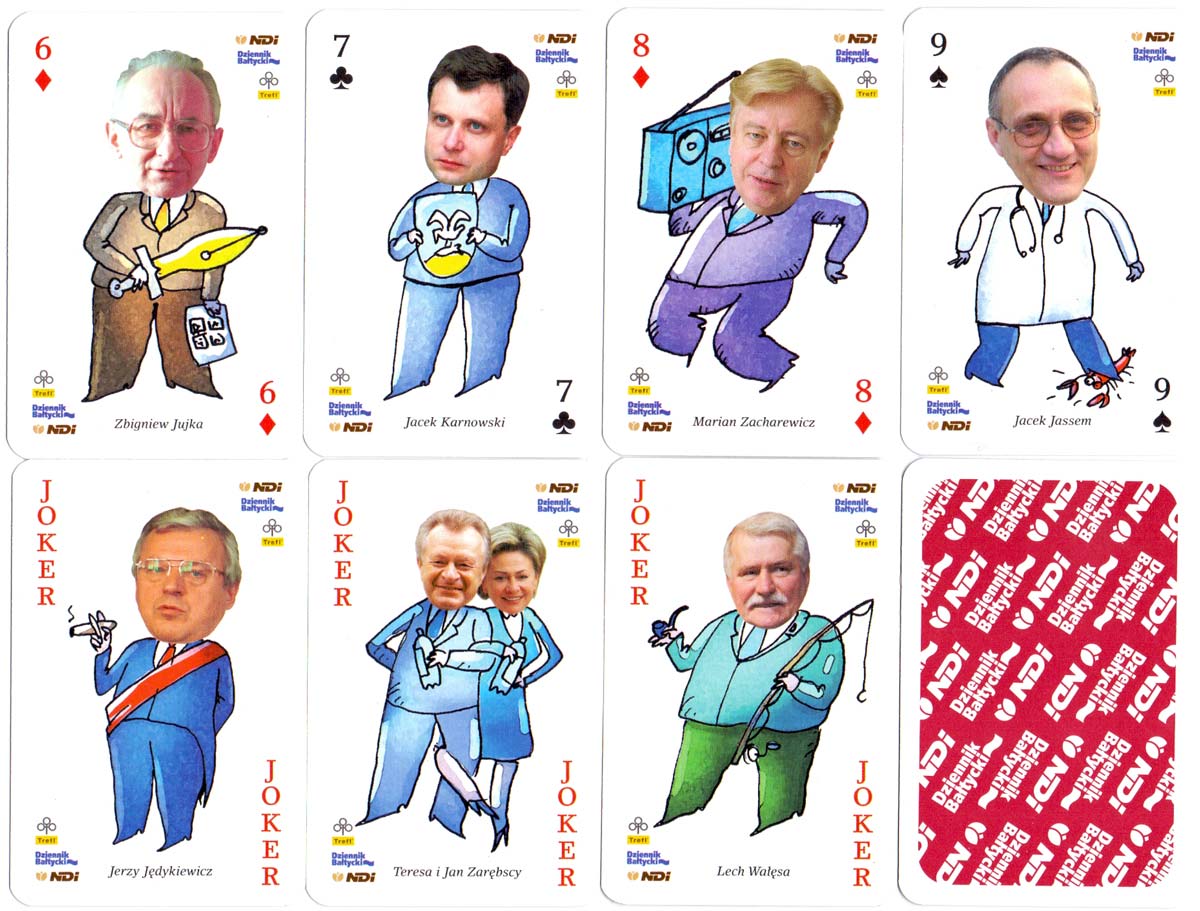 Member since February 01, 1996
View Articles
Curator and editor of the World of Playing Cards since 1996. He is a former committee member of the IPCS and was graphics editor of The Playing-Card journal for many years. He has lived at various times in Chile, England and Wales and is currently living in Extremadura, Spain. Simon's first limited edition pack of playing cards was a replica of a seventeenth century traditional English pack, which he produced from woodblocks and stencils.