Published July 03, 1996
•
Updated July 27, 2022
Skat by Franciszek Bunsch
Skat pack designed by Franciszek Bunsch
Skat pack designed by Franciszek Bunsch
32-card German-suited Skat pack designed in 1963 by Franciszek Bunsch, showing traditional costumes of Polish folklore. The designs are based loosely on the German 'Prussian' pattern but with some deviations: the pip cards show Polish towns. These cards were popular in Upper and Lower Silesia. Manufactured by KZWP, Cracow.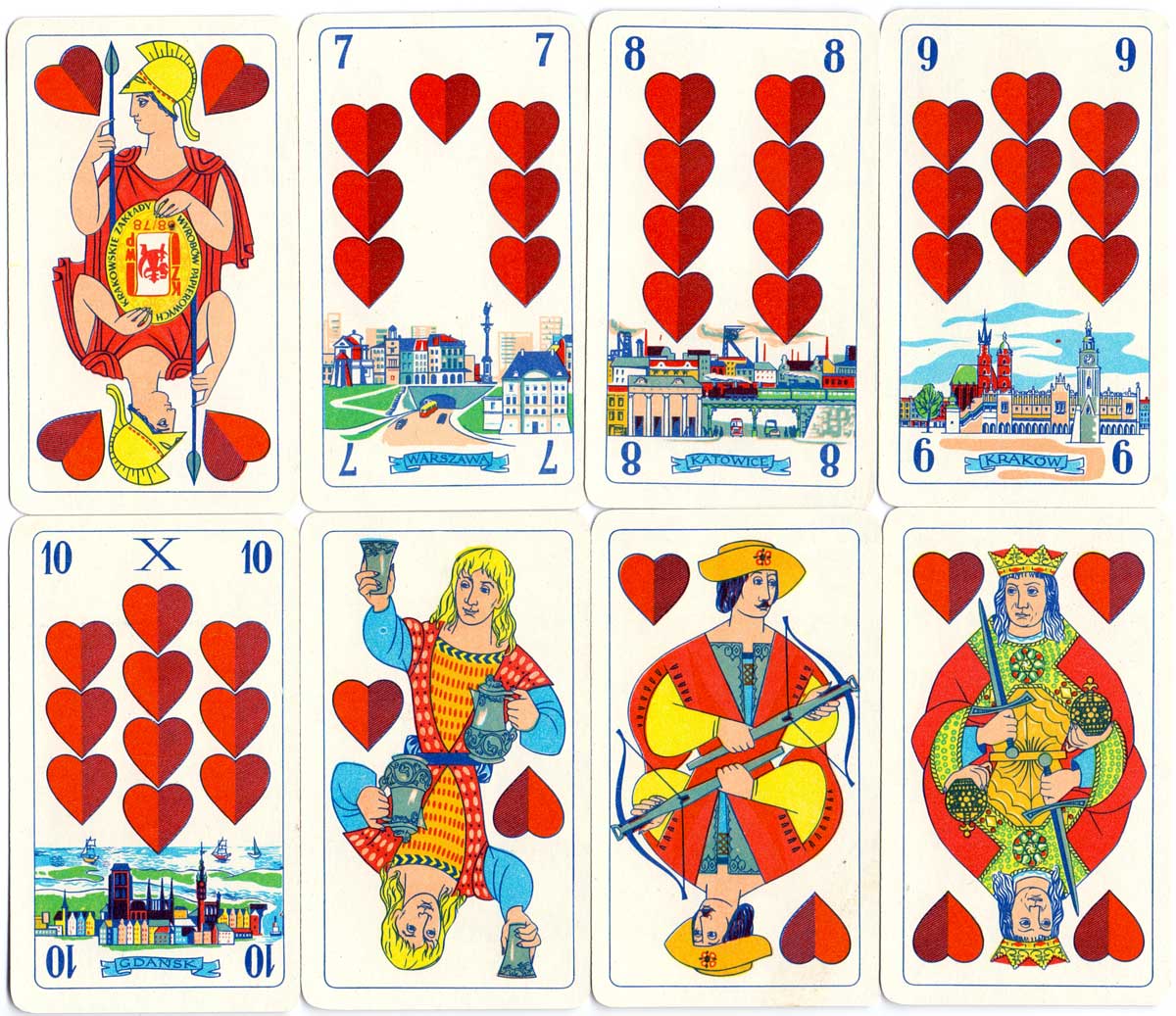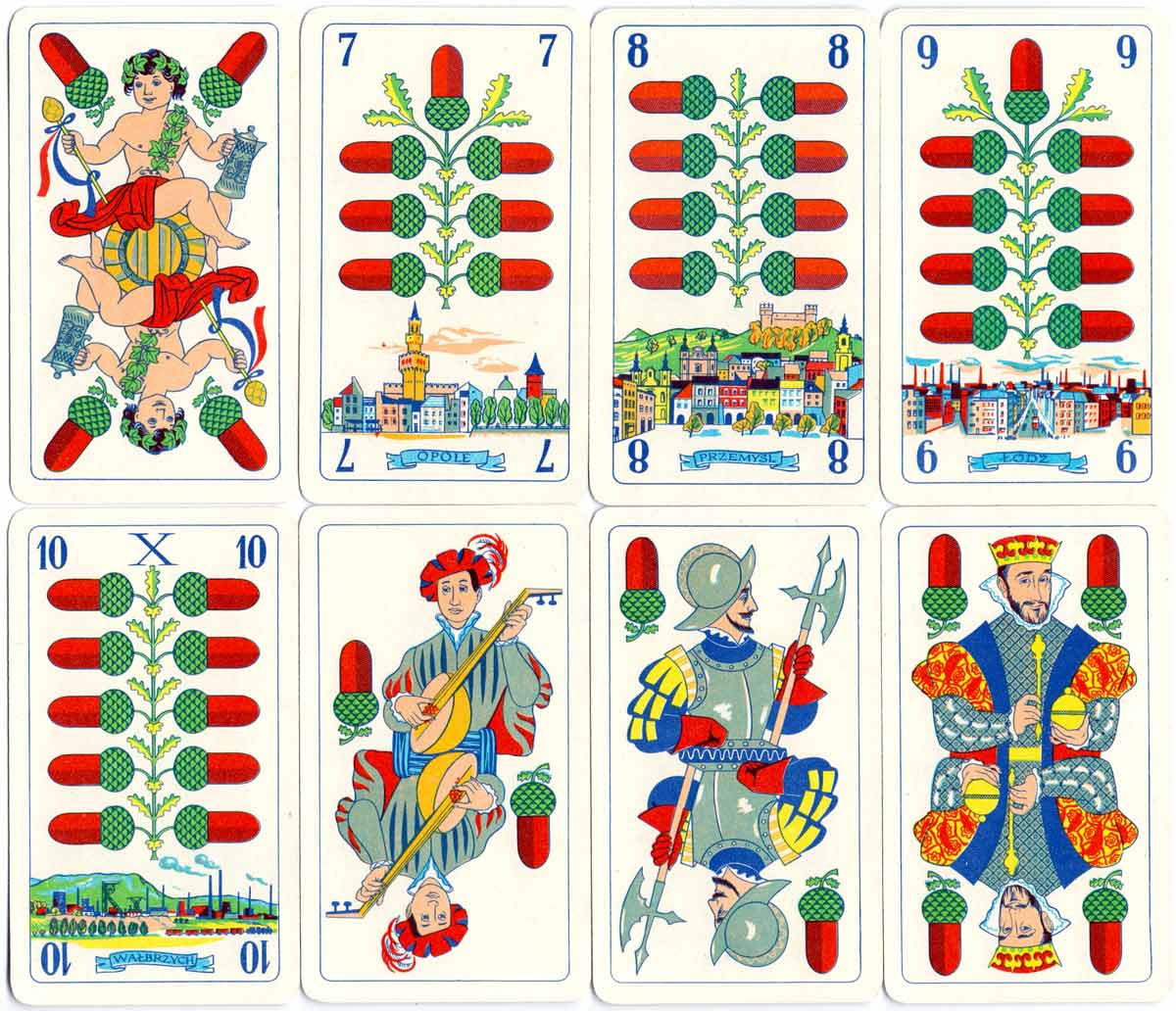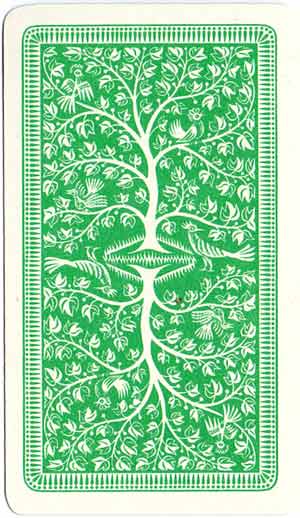 Member since February 01, 1996
Founder and editor of the World of Playing Cards since 1996. He is a former committee member of the IPCS and was graphics editor of The Playing-Card journal for many years. He has lived at various times in Chile, England and Wales and is currently living in Extremadura, Spain. Simon's first limited edition pack of playing cards was a replica of a seventeenth century traditional English pack, which he produced from woodblocks and stencils.