Published January 24, 2011
Updated June 21, 2022
Fournier No. 55
Naipes Intransparentes de Una Hoja No.55 made by Hijos de Heraclio Fournier (Vitoria) for exportation to Argentina, c.1940.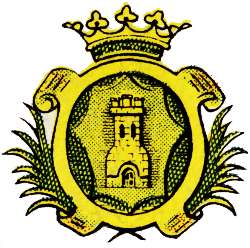 Naipes Intransparentes No. 55
A popular version of the Spanish Catalan pattern based on the designs of Guarro which were acquired by Fournier in 1930. The Four of Cups has a tower motif in the centre (Coat of Arms of Vitoria-Gasteiz), along with texts which read: Naipes Intransparentes de Una Hoja - Hijos de Heraclio Fournier - No.55 - Vitoria. The Ace of Swords has a small Barcelona coat-of-arms at the centre and the Ace of Coins features a head wearing an armoured helmet along with the symbols of maritime power and commerce resting on a plinth. This version of the Spanish Catalan pattern has also been used in South America.
This particular pack was exported to Argentina, and details of the importing agents Casa Bertrand Domec de Fagoaga y Fernandez are overprinted at the sides of the Four of Cups, and the brown 'Mercury' importation tax stamp is visible at the top of the card. See enlargement →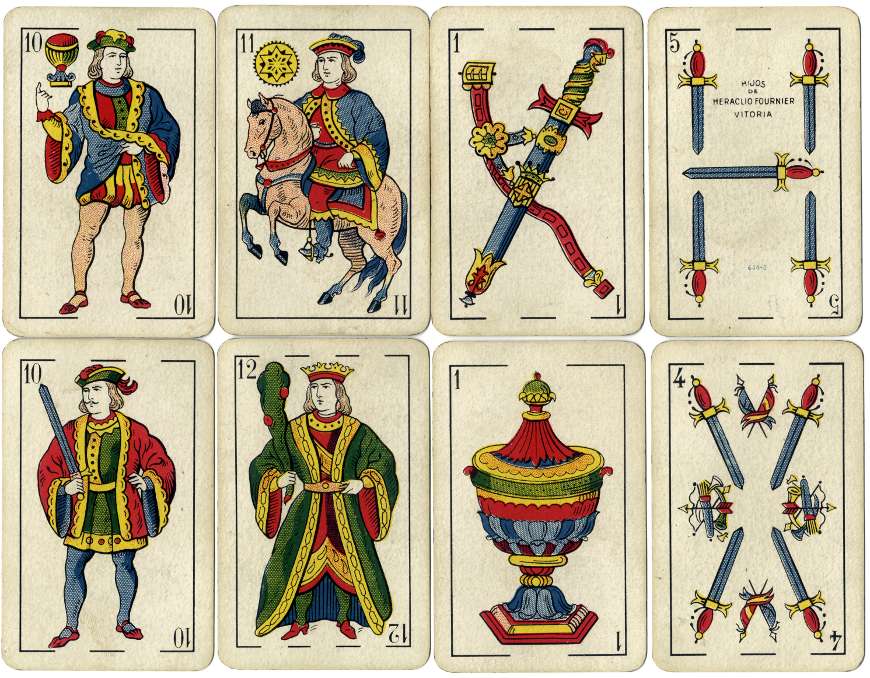 Member since February 01, 1996
View Articles
Curator and editor of the World of Playing Cards since 1996. He is a former committee member of the IPCS and was graphics editor of The Playing-Card journal for many years. He has lived at various times in Chile, England and Wales and is currently living in Extremadura, Spain. Simon's first limited edition pack of playing cards was a replica of a seventeenth century traditional English pack, which he produced from woodblocks and stencils.