Carlos Vº Catalan pattern, 1980s
This is a copy of the standard Guarro Catalan pattern as published by Heraclio Fournier in Spain. The box and four of cups state : "Industria Argentina" but the ace of coins has no information. The logo (shown right) is also inspired by the tower motif (coat of arms of Vitoria) on Fournier's version►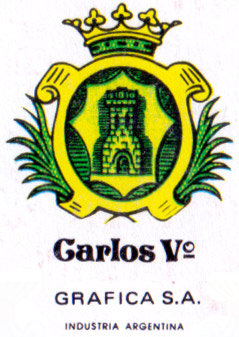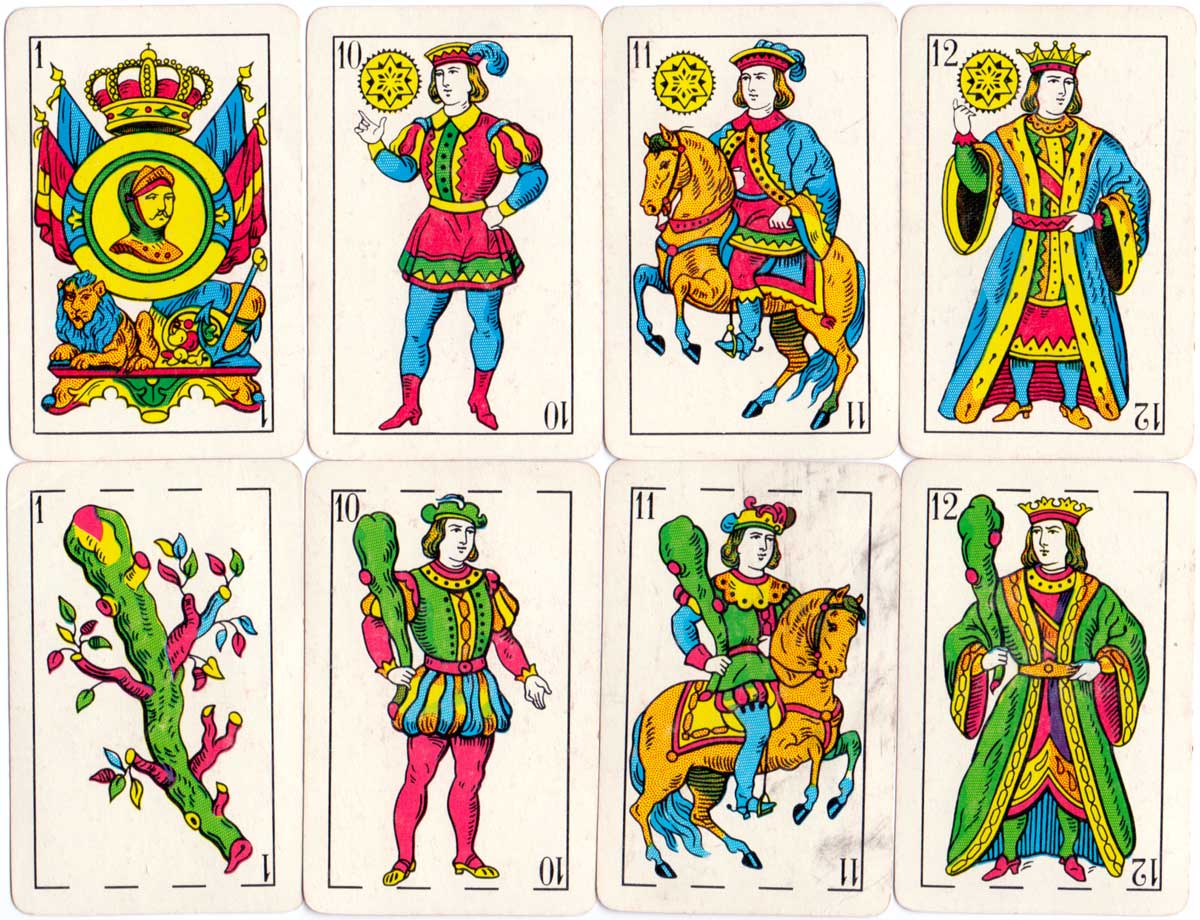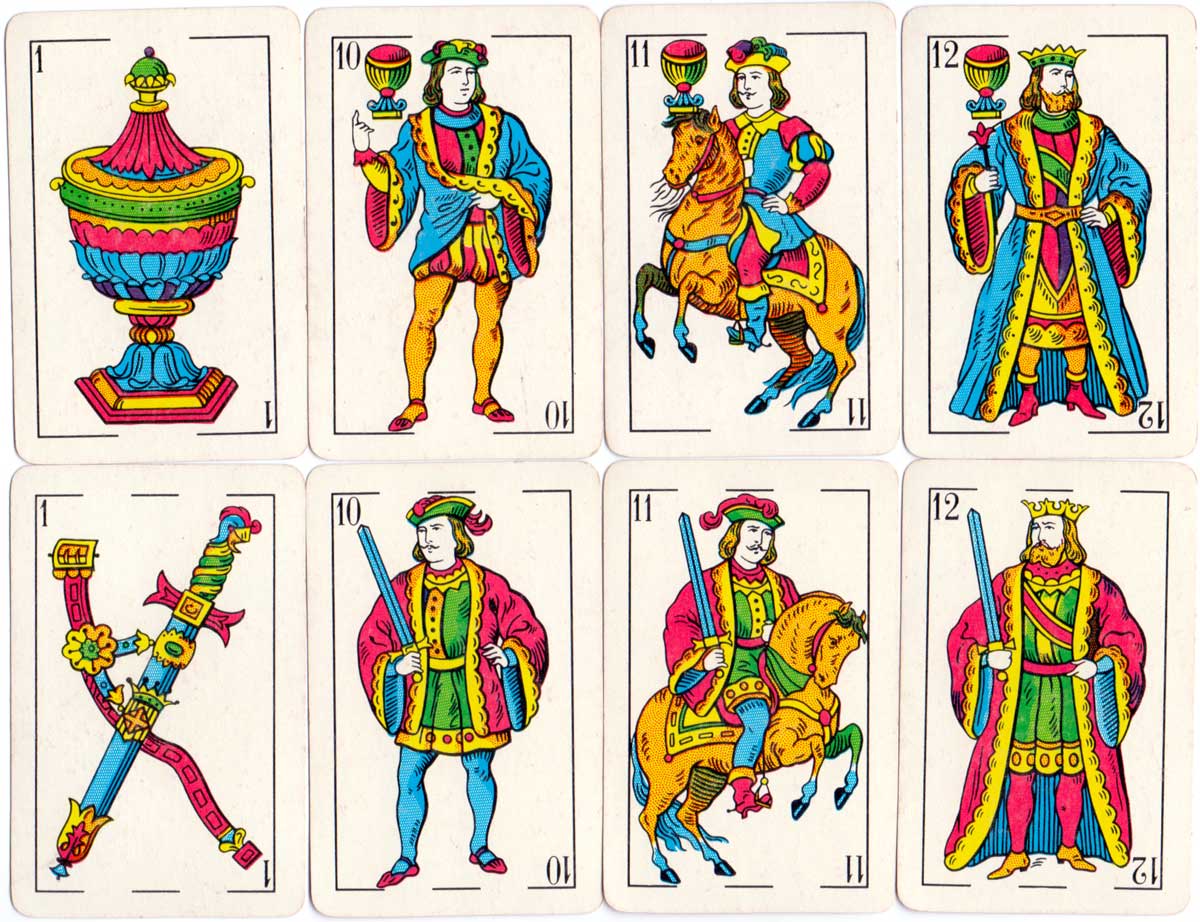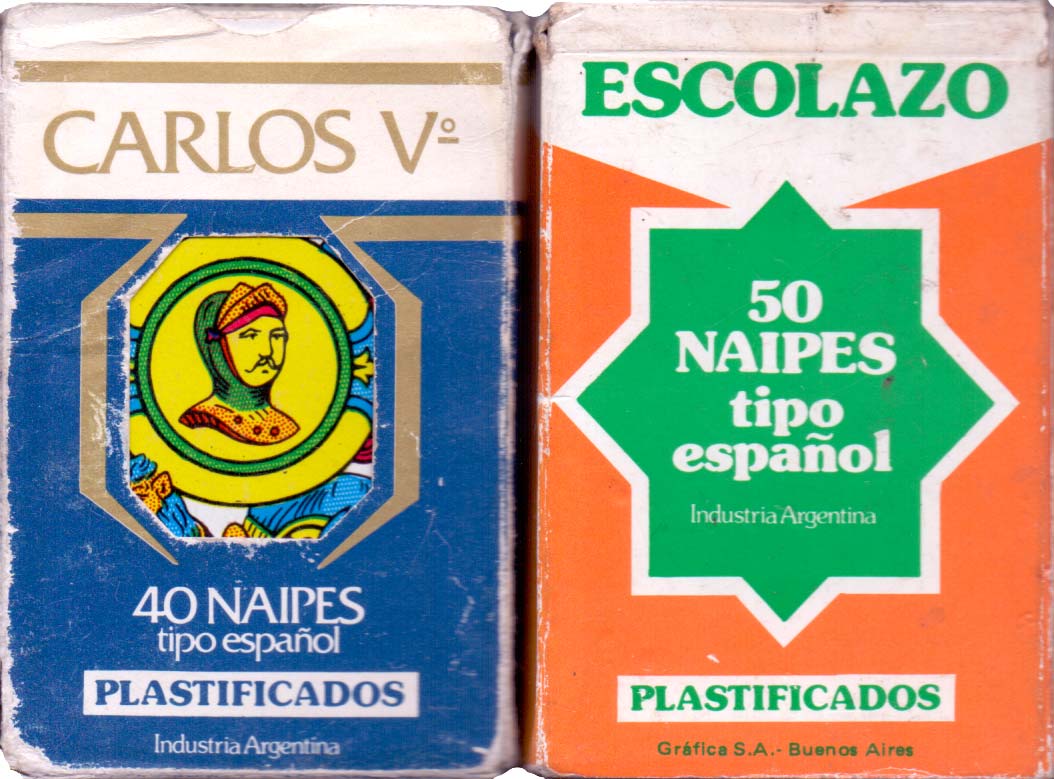 Other brands
The same designs were also used for other brands. 48-card decks also carried 2 jokers.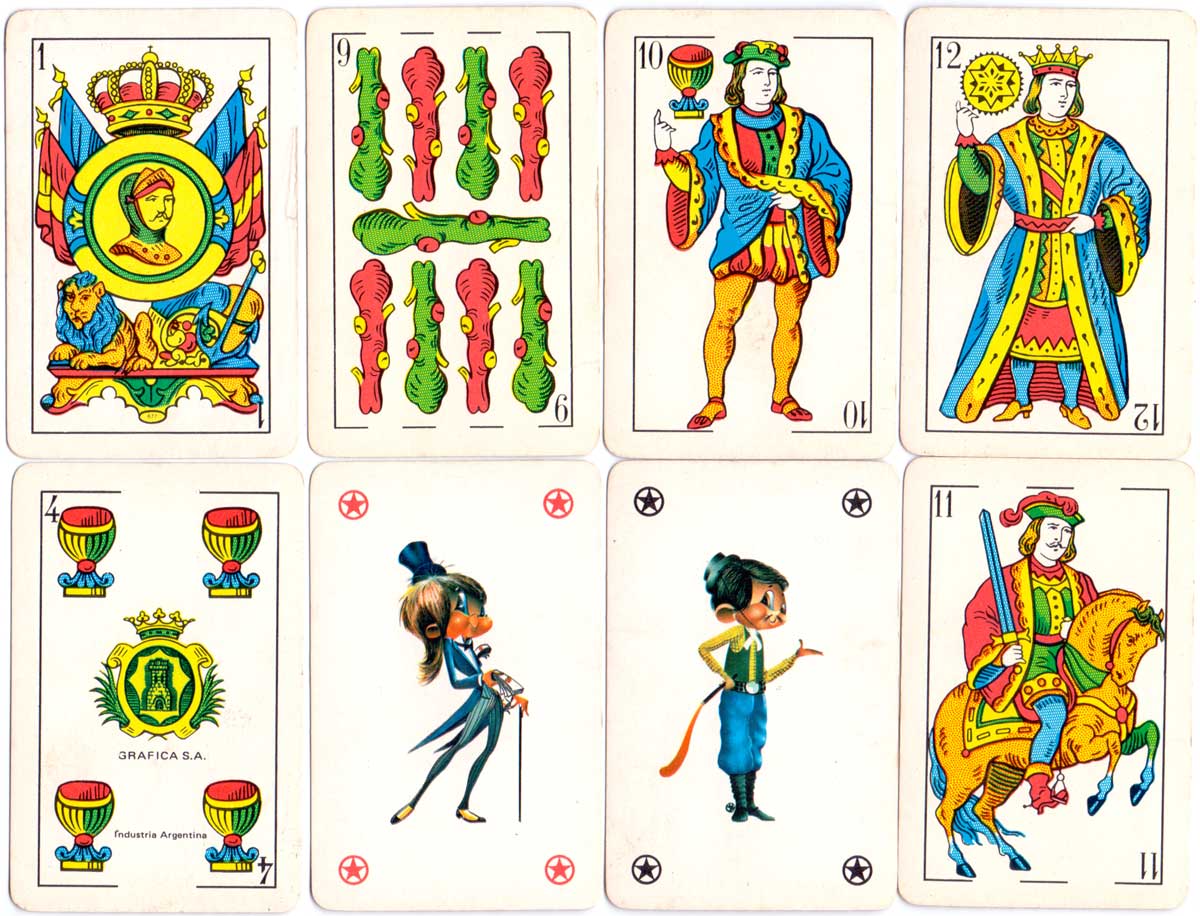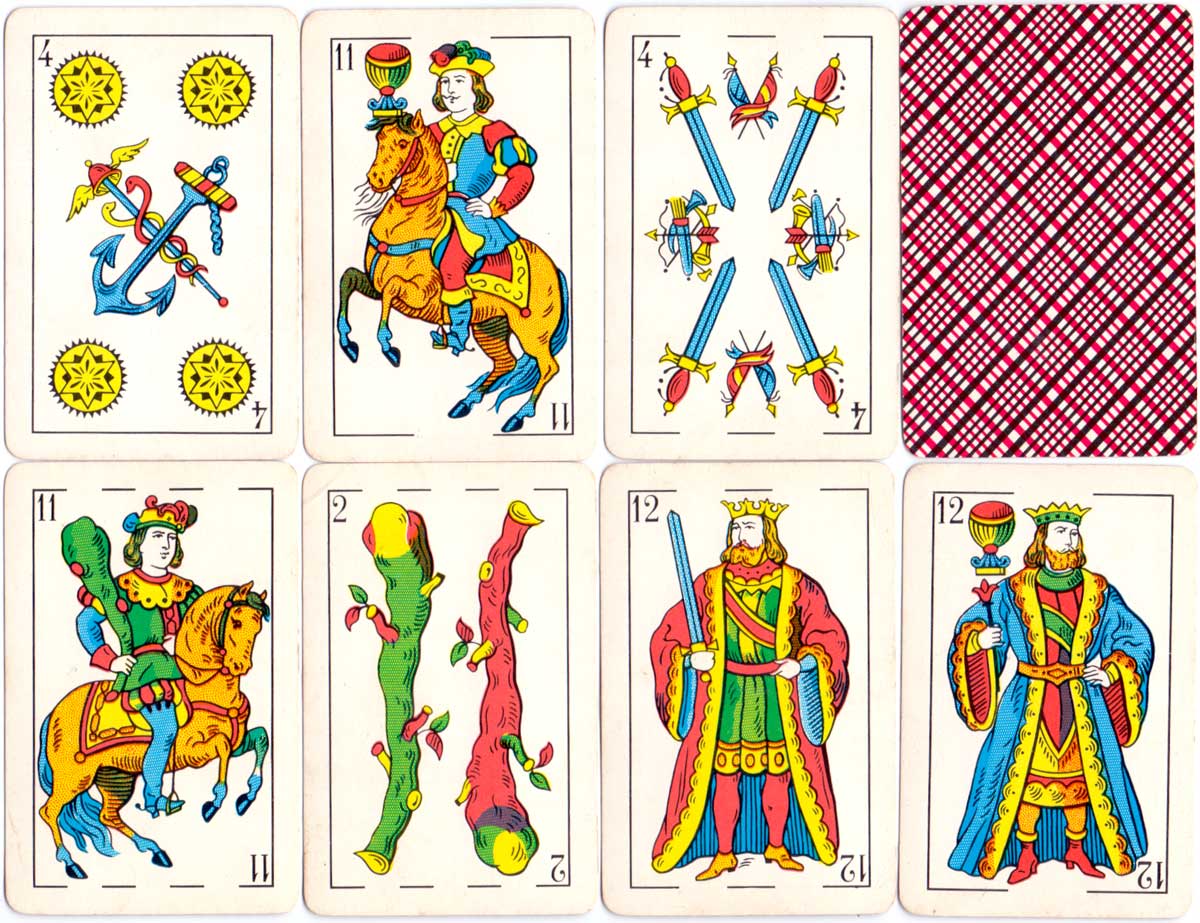 ---

Advertising and Promotion
The designs were also used for sponsored advertising packs.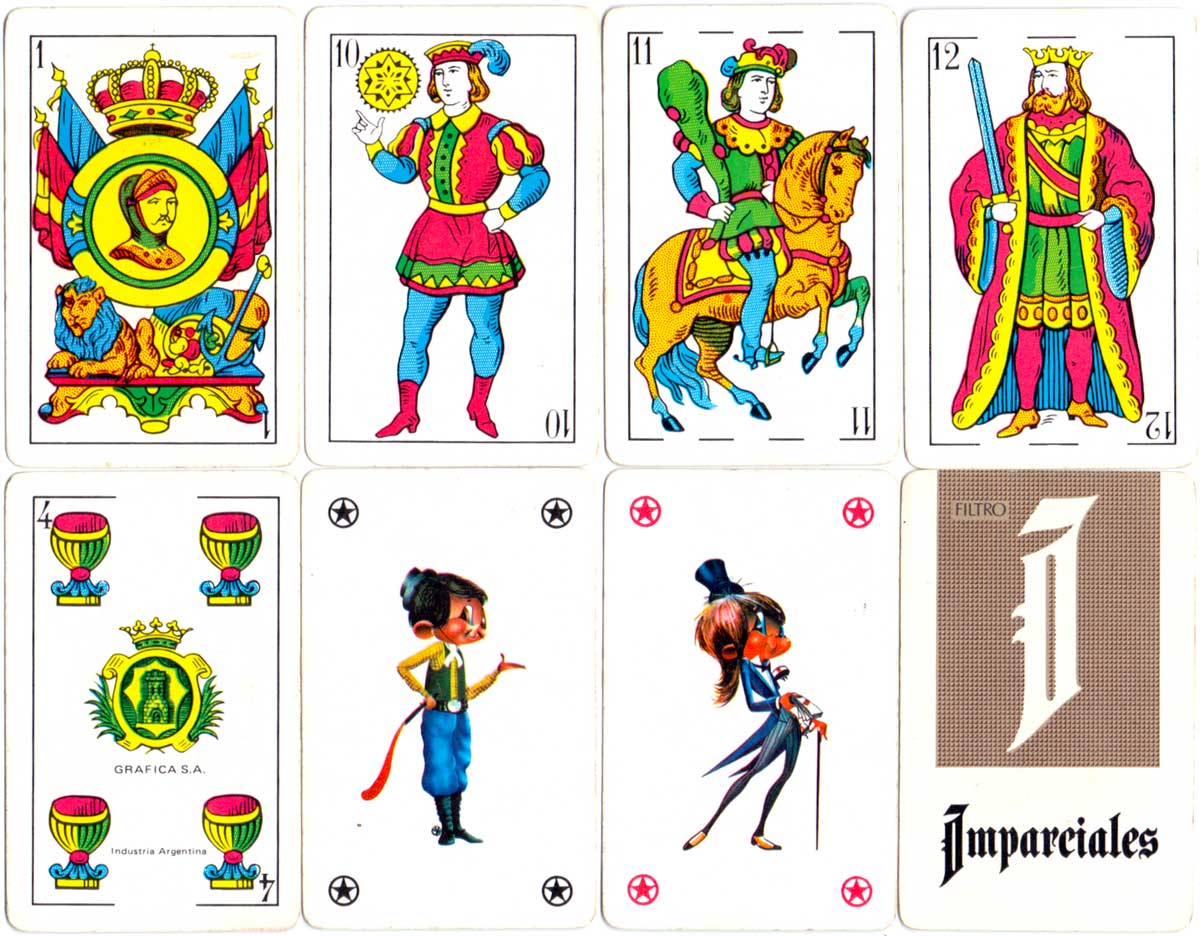 Over the years the quality of the cards moved towards the budget end of the market, often produced anonymously.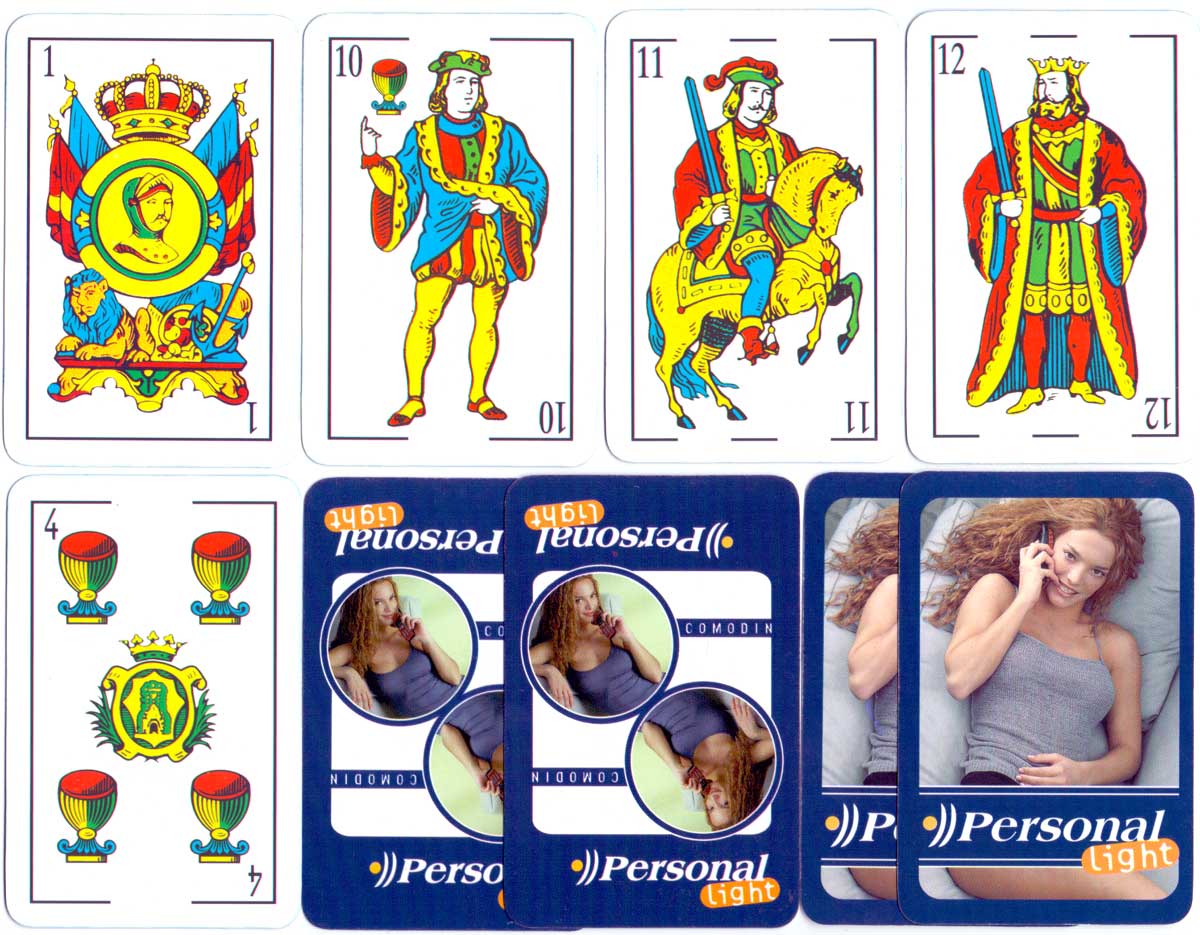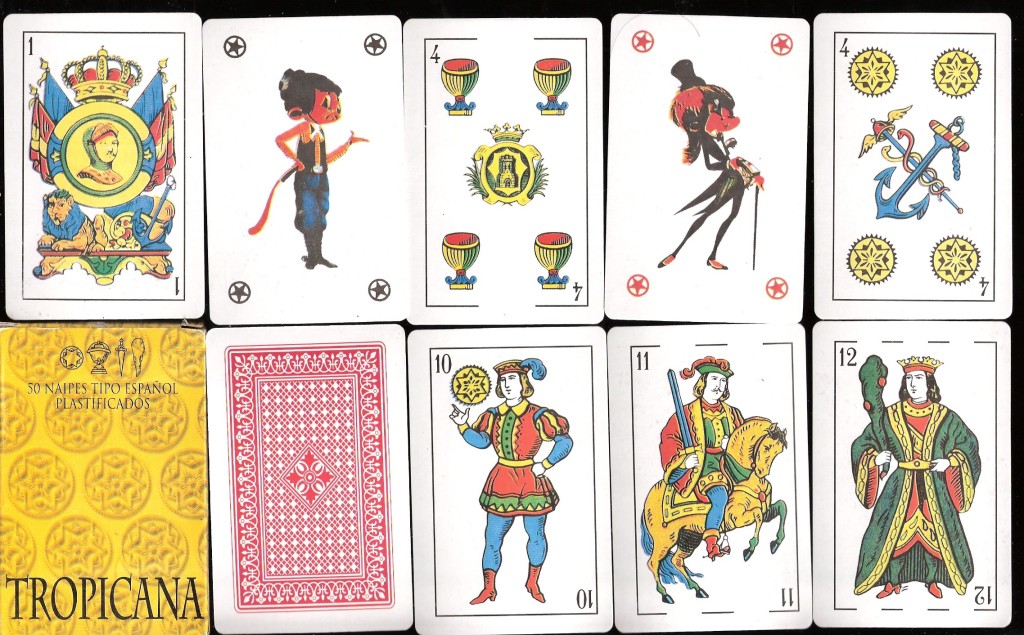 La Española
Formerly produced by Vigor S.A.C. e I. this brand was produced for a short while by Gráfica S.A., Calle 58 Ex Lamadrid 1.400 Villa Maipú, San Martin before being acquired by Gráfica 2001.