Cow & Gate 'Snap', first edition featuring Cow & Gate Milk Food and the baby quadruplets Ann, Ernest, Paul and Michael, born in 1935. See the Rules►
---
See also: Cow & Gate Happy Family Game which had been published in 1928, before the Snap game.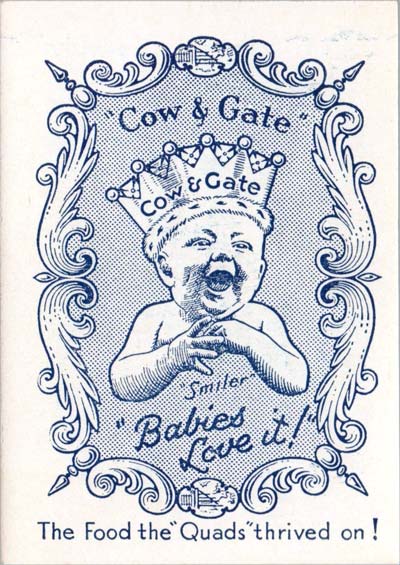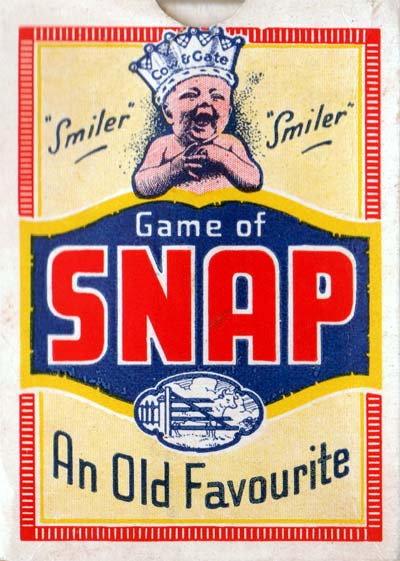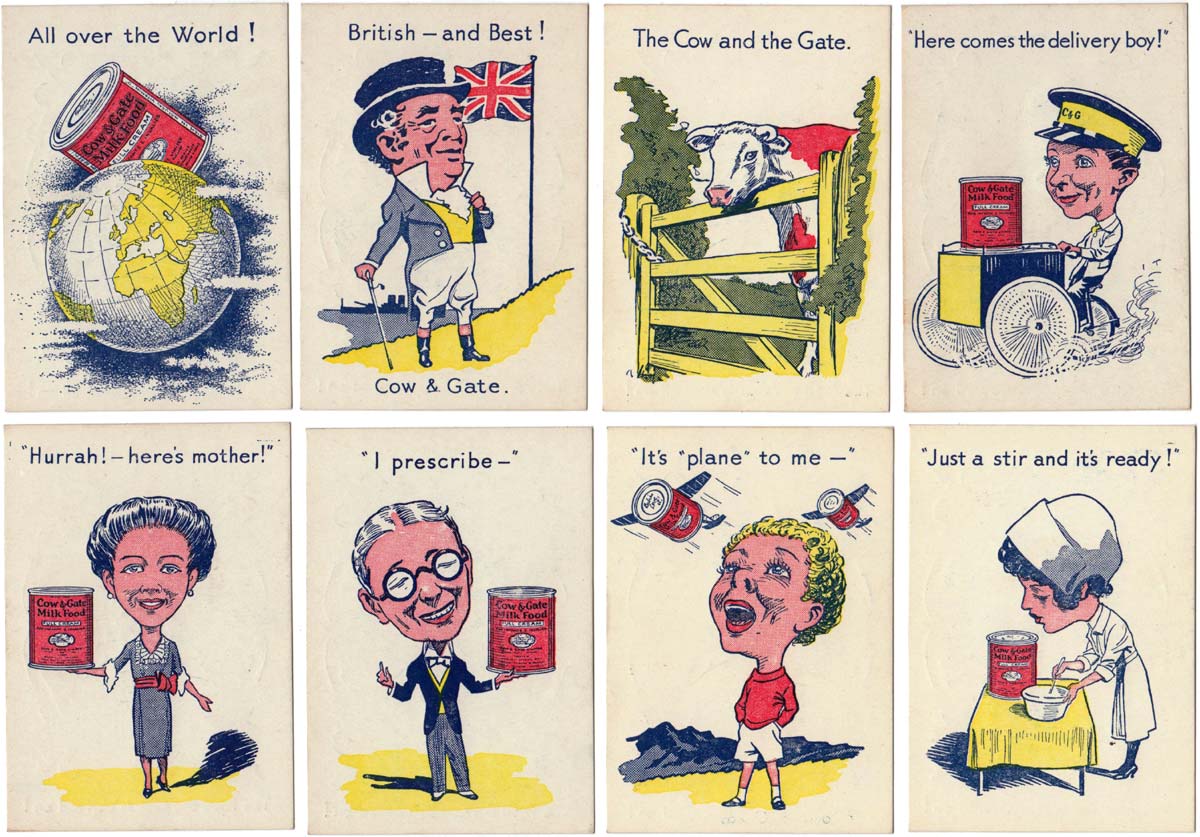 ---
The Miles Quads Ann, Ernest, Paul and Michael were born in 1935. At the time they were the first UK quads to survive more than a few days. I haven't been able to find out if any of them were still alive today. They would be 85 by now.
They were a news sensation at the time and were sponsored by several companies who wanted to use their popularity for publicity. One of these companies was Cow and Gate. The Gates family opened a shop in 1771 in Guildford. In 1881 the descendants of the family decided to go into the Dairy business and opened creameries selling the product in little brown jugs with a cow looking through a gate printed on them. By 1903 they had opened a drying plant to produce dried milk and within a few years they were placing adverts in the newspapers to widen their customer base. The powdered milk sold well in the UK and America and the Cow and Gate baby "Smiler" wearing a crown was adopted as a trade mark. In 1935 when the Miles quads were born Cow and Gate were quick to offer their milk for them to drink because they had developed a milk called "Frailac" especially for premature babies and this was ideal for the Miles family. Cow and Gate continued their research and development of baby milk and today they belong to the Danone Group and continue to market baby products.
The Cow and Gate Happy Family game was issued in 1928, before the Snap games, so no Miles family appears in it. The Snap cards were published in two editions. The first came out very soon after the quads were born and the second 2 or 3 years later when they had grown up a bit.

---
Second Edition