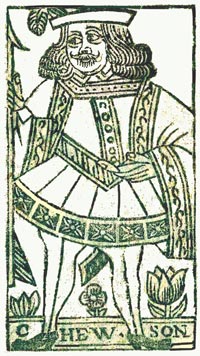 Antique English playing cards by C. Hewson
Perhaps the best known early English playing card maker is known as "C. Hewson".

However, there may never have been such card-maker. There are no references to anyone of that name in the Worshipful Company records, no adverts referring to him, nothing. It seems to be a name given to the Jack of Clubs in the wake of a non-standard pack of the late 17th century in which the JC is the historical figure, Cobbler Hewson, the regicide

.

In this example, the standard English woodcut courts are not as misformed or distorted as they became later, and preserve features relating to the original French designs from which they derive. For example, the plants in the background of the Jacks, the Queens holding a bird or more elaborate flowers and the King of Hearts holding a battle axe, as well as a generally more realistic appearance, all gradually succumbed to a sort of industrial deterioration over time.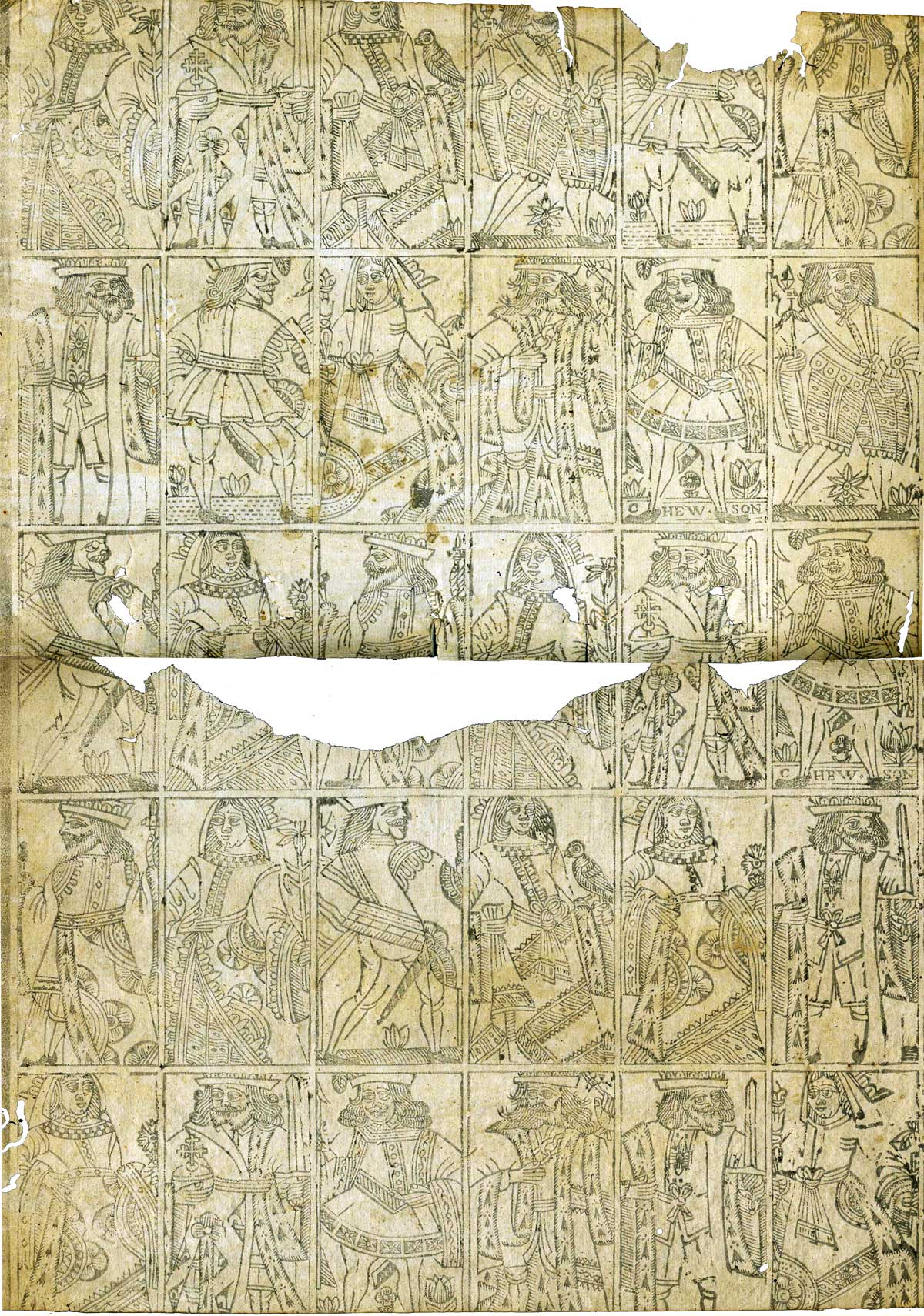 To order copies of the book "English card-makers and their wood-block cards: a classification of their distinguishing features with a particular focus on the period 1790-1830" by Ken Lodge and Paul Bostock, contact Ken Lodge by email: [email protected]
The cost is £38 + postage. Postal rates are as follows:
| | | |
| --- | --- | --- |
| First (UK): £2.38* | Second (UK): £2.01* | Europe (Air): £6.60 |
| | Overseas (USA etc): £10.15 | Australasia: £10.75 |
---