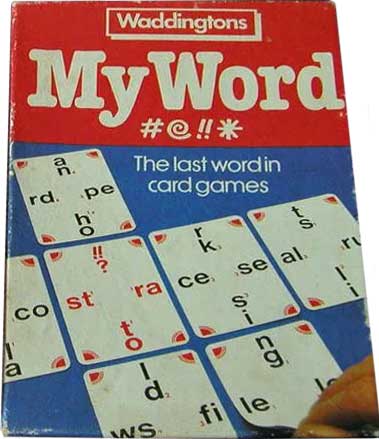 My Word "The last word in card games", designed by Michael Kindred and Malcolm Smith, published in 1980 by Waddingtons.
My Word is a word-making game for one to six players consisting of 48 playing cards and 6 rules cards. Each card is printed on each side with a pair of letters or wild card symbols, together with a number beside each letter pair. The object of the game is to make four letter words by placing cards next to each other, and scoring by adding together the numbers of the letter-pairs so joined.
The game went through several editions of packaging including the introduction of a two-pack deluxe set with a score pad.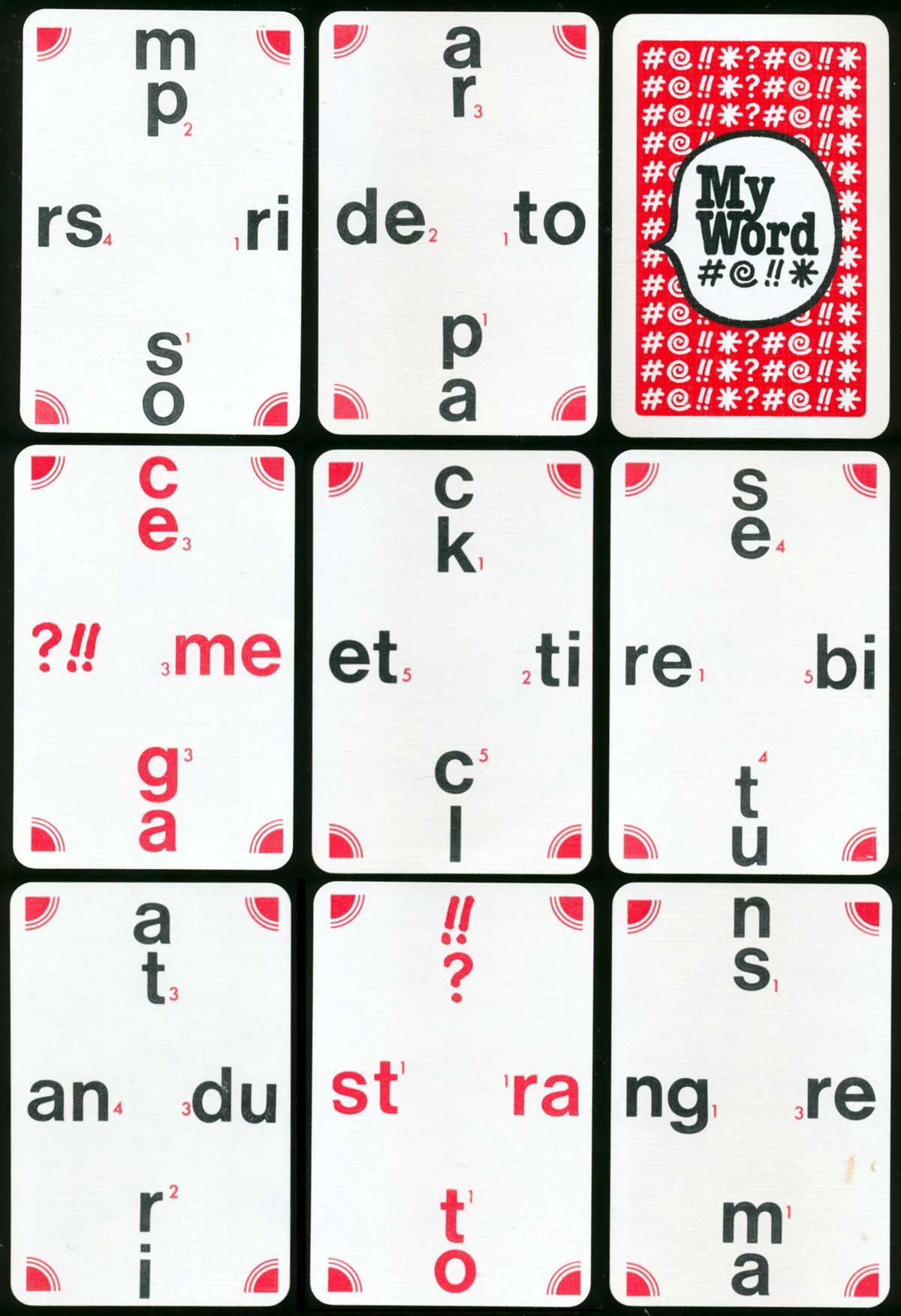 The game was also produced in several European languages by Alga, ASS Altenburger Spielkarten, Carlit, Clipper, Dal Negro and Heraclio Fournier.