Published October 20, 2014
Updated December 14, 2021
Wiggins Teape "Hi-Speed" playing cards
Wiggins Teape "Hi-Speed" playing cards manufactured by Waddingtons, c.1970.
Special pack of playing cards for Wiggins Teape "Hi-Speed" printing papers, manufactured by John Waddington Ltd, 1970s. The same court figures, based on the standard designs by Goodall, are used in each suit, but with different colours and the addition of decorative speed stripes on the suit symbols, suggesting energy, fast speed and perhaps the winner of the race. The four Aces carry advertising slogans.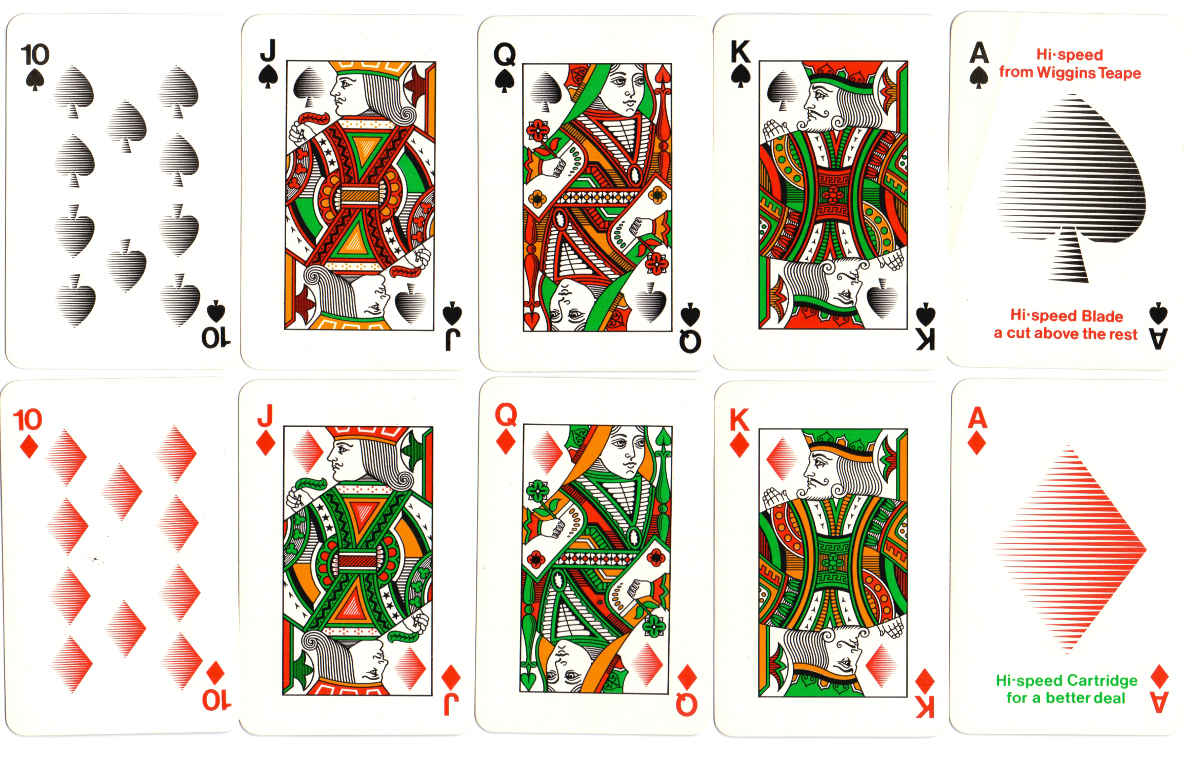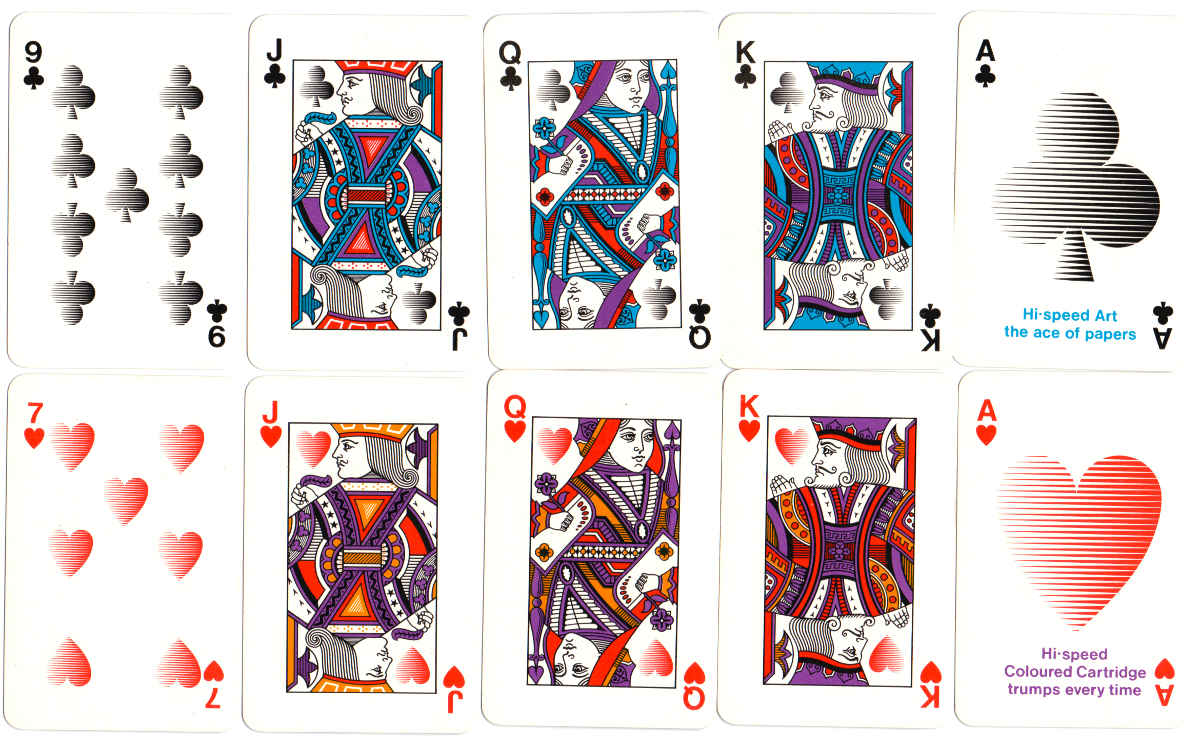 Member since February 01, 1996
View Articles
Curator and editor of the World of Playing Cards since 1996. He is a former committee member of the IPCS and was graphics editor of The Playing-Card journal for many years. He has lived at various times in Chile, England and Wales and is currently living in Extremadura, Spain. Simon's first limited edition pack of playing cards was a replica of a seventeenth century traditional English pack, which he produced from woodblocks and stencils.