Published March 03, 2022
Updated March 14, 2022
Korchma Taras Bulba
The first of two decks designed by Ukrainian illustrator Vladislav Erko for "Korchma Taras Bulba" restaurant which serves traditional Ukrainian cuisine
"Korchma Taras Bulba"
The first of two decks designed by famous Ukrainian illustrator Vladislav Erko specially for "Korchma Taras Bulba" - the restaurant in Moscow which specializes in traditional Ukrainian cuisine. Taras Bulba is the protagonist of the romanticized historical short story by Nikolai Gogol about the life of an old Zaporozhian Cossack, Taras Bulba, and his two sons. The cards feature figures based on authentic traditional Ukrainian costumes in exquisite detail, including traditional tools and musical instruments.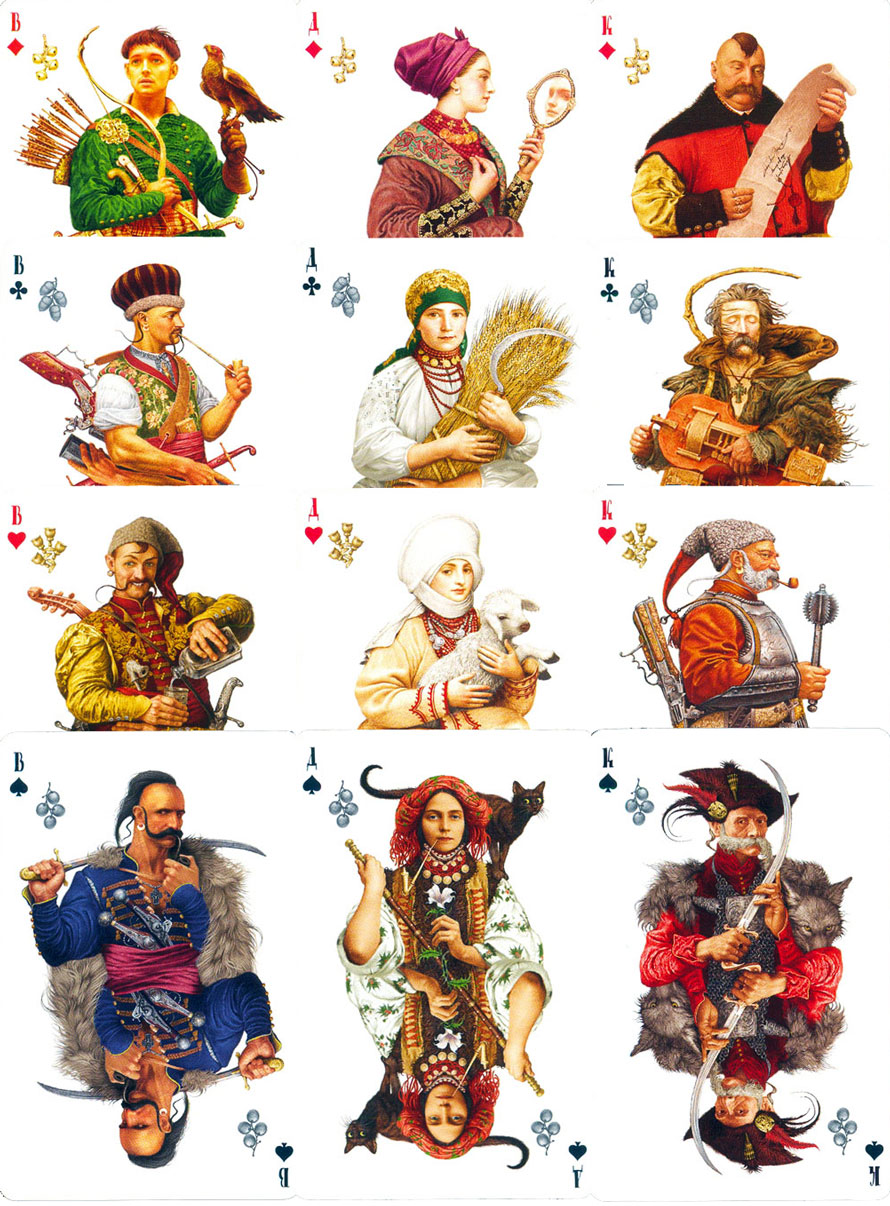 There have been several editions of the deck. The second edition (2011) has modified suit symbols, a different box and back design, gold printing and an overall richer feel.
---
Member since February 01, 1996
View Articles
Curator and editor of the World of Playing Cards since 1996. He is a former committee member of the IPCS and was graphics editor of The Playing-Card journal for many years. He has lived at various times in Chile, England and Wales and is currently living in Extremadura, Spain. Simon's first limited edition pack of playing cards was a replica of a seventeenth century traditional English pack, which he produced from woodblocks and stencils.