Published September 07, 2014
Updated March 01, 2022
Pekelna Horugva
"Pekelna Horugva" is the second deck designed by Ukrainian illustrator Vladislav Erko, manufactured by Nage Cards, Saint-Petersburg, 2012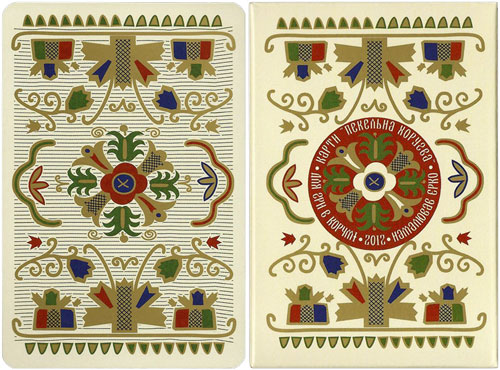 Pekelna Horugva -
"Pekelna Horugva" is the second deck designed by Ukrainian illustrator Vladislav Erko, manufactured by Nage Cards, Saint-Petersburg, 2012. Vladislav Erko is noted for his beautiful artwork in children's fairy tale books, as well as his earlier deck for "Taras Bulba" the Moscow restaurant which serves traditional national cuisine. In this second deck, which also contains some culinary references, the imagery has turned rather grim and appears to be based on the mystical works of Nikolai Gogol expressing ethnic and nationalist themes, including death.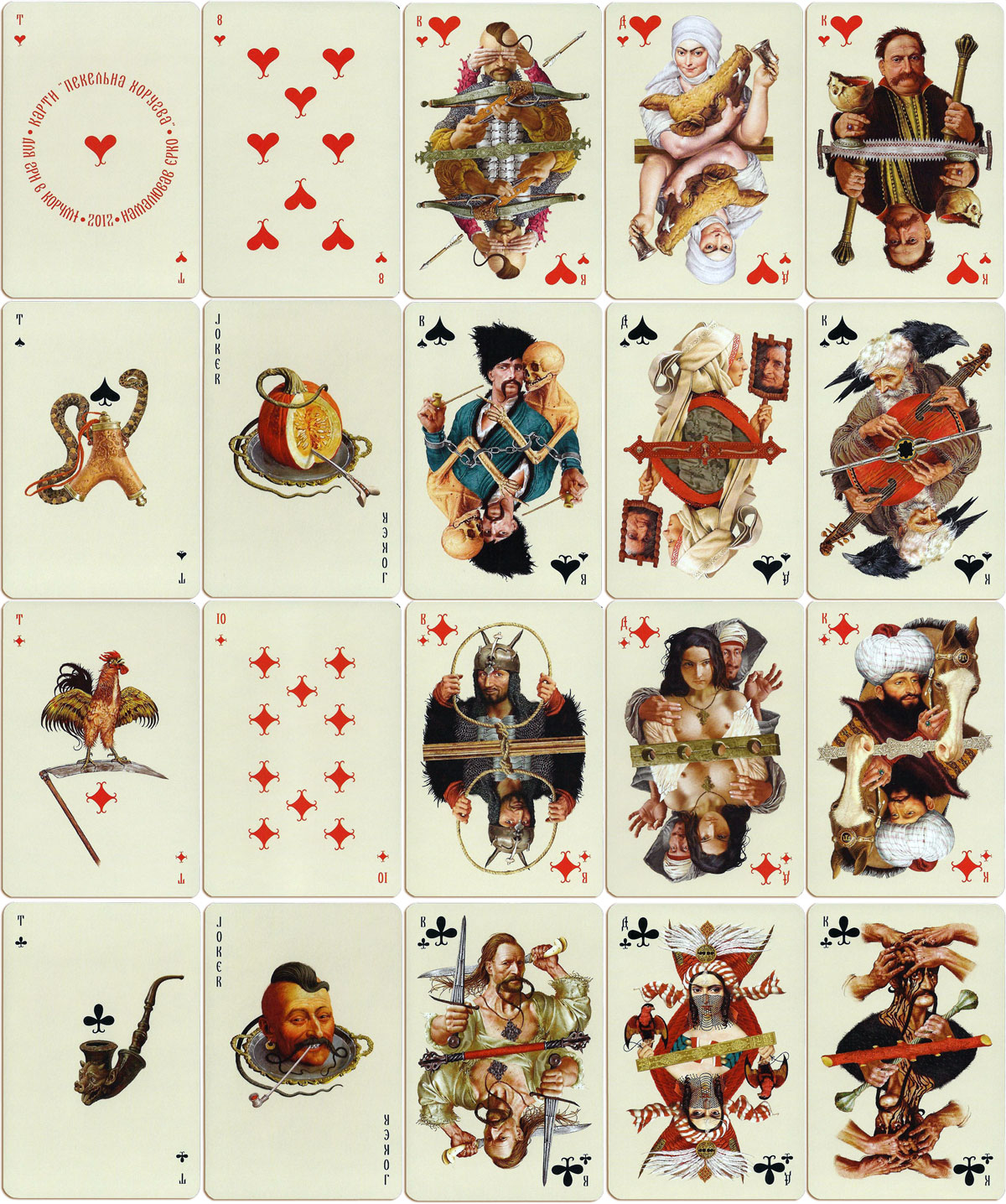 Member since February 01, 1996
View Articles
Curator and editor of the World of Playing Cards since 1996. He is a former committee member of the IPCS and was graphics editor of The Playing-Card journal for many years. He has lived at various times in Chile, England and Wales and is currently living in Extremadura, Spain. Simon's first limited edition pack of playing cards was a replica of a seventeenth century traditional English pack, which he produced from woodblocks and stencils.