Palekh by Aleksey Orleansky
In the style of religious icon paintings, these Russian card courts wear costumes reminiscent of the mid-17th century.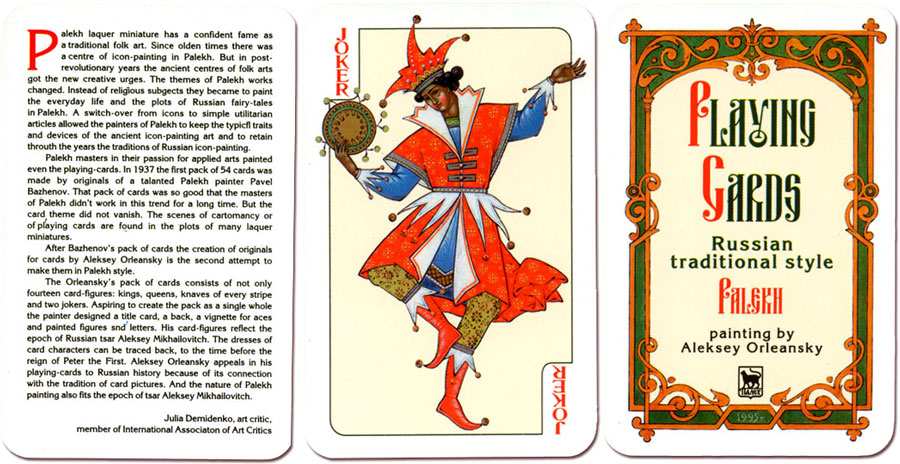 Supplement
The Colour printing plant edition unfortunately contained some distorted colours. Orleansky issued a second edition of the deck in 2015. The deck has 36 cards, 2 jokers and three extra cards.