Published June 24, 2014
•
Updated January 05, 2023
Russian Style
Russian style playing cards first published in 1911.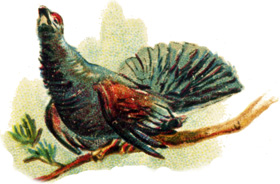 Russian Style
Traditional Russian style playing cards apparantly designed by artists from Dondorf in Germany and first published in 1911 by the Imperial Playing Card Factory, St Petersburg (1817-2004). The deck is believed to be dedicated to the Imperial costumed ball of 1903 and the cards show characters from the Imperial family. The four aces show war and hunting symbols.
After the USSR ended and the Colour Printing Plant closed down, several local or foreign firms started to print playing cards, including numerous versions of this deck.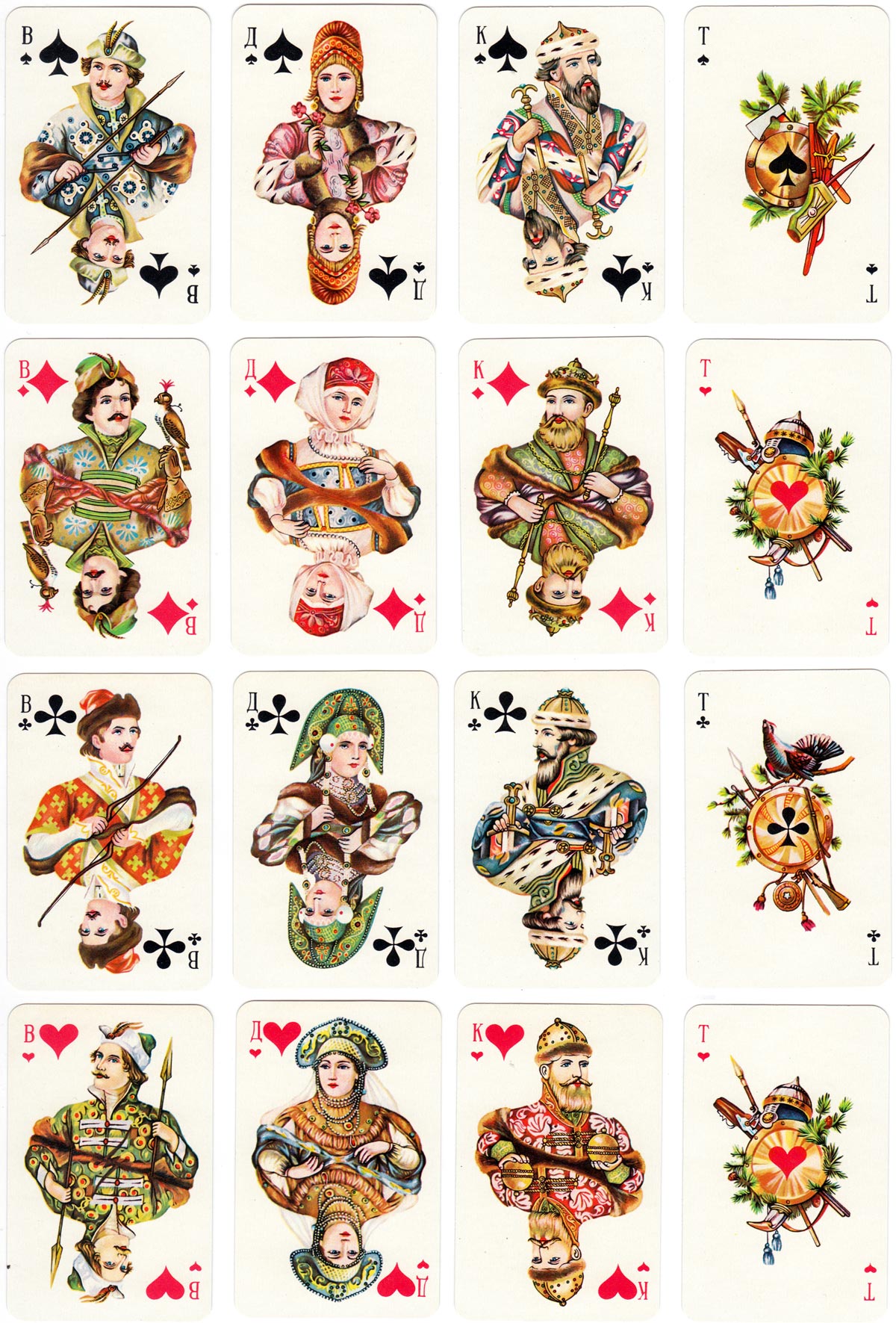 ---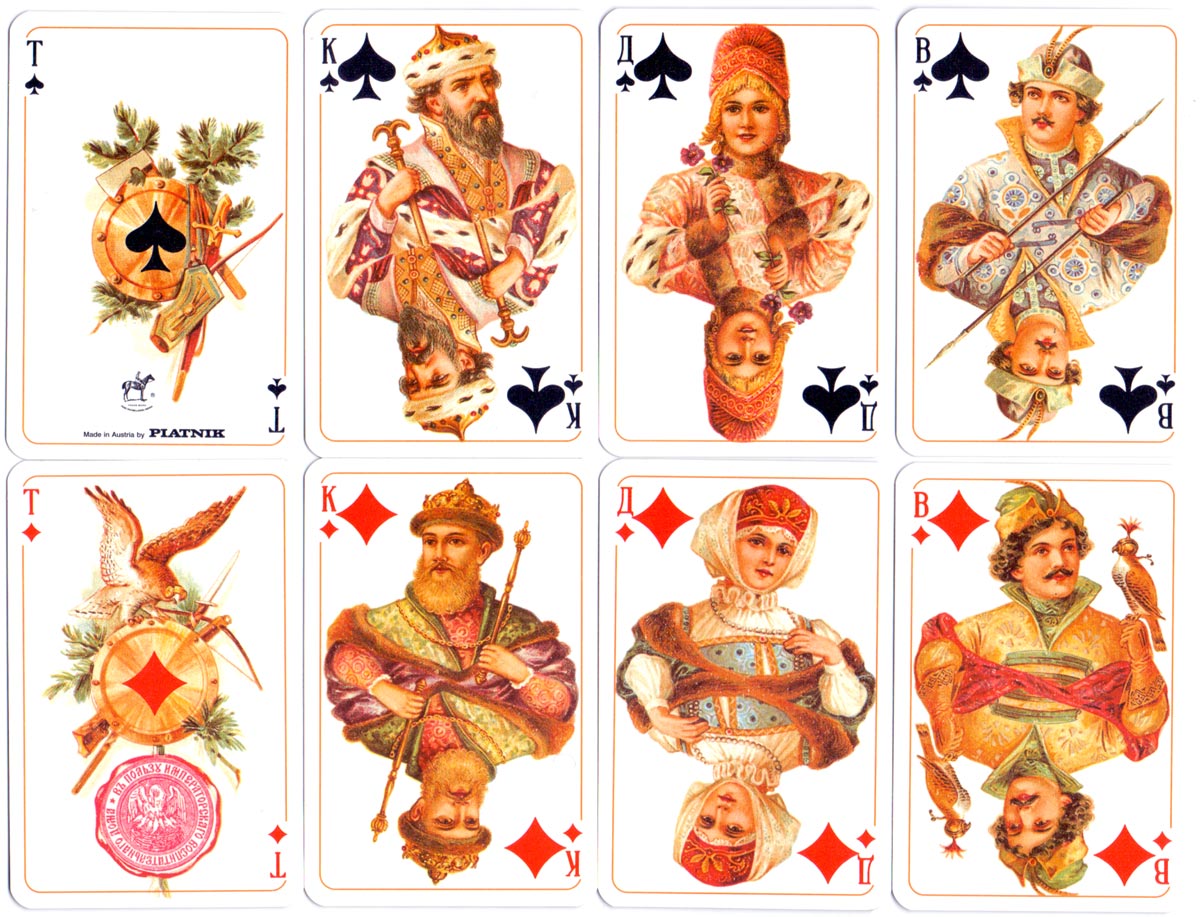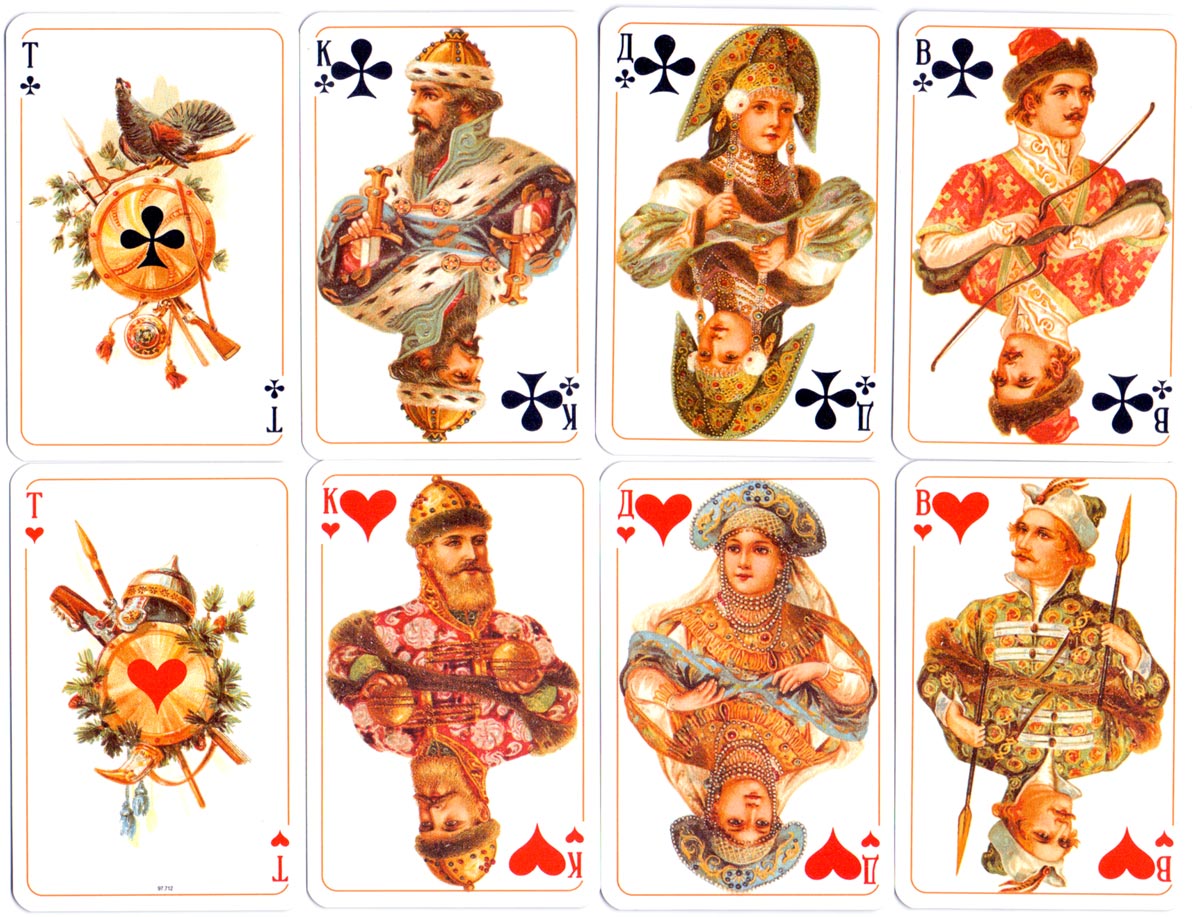 Revised version by KZWP-Trefl for King Cards, 2003
Member since January 05, 2014