Published July 03, 1996
•
Updated August 04, 2022
Naipes 'American'
Naipes 'American' by M.C. de CASABÓ Ltda, Montevideo, c.1950.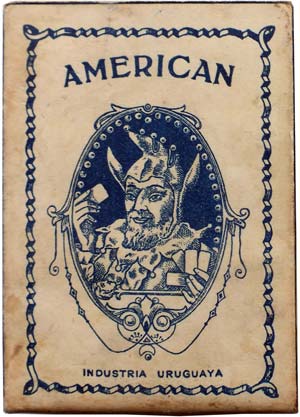 Naipes 'American' manufactured by M.C. de CASABÓ Ltda, Avda Gral Rondeau 1602, Montevideo, c.1950.
Casabó adopted American stylings (not direct copies) for several of their local brands, including this one. The court cards are a curious idiosyncratic design which in this edition have not all been turned so that the suit symbol is at the left-hand side which would make it easier to fan the cards in the hand. In later editions the courts are all turned. The ace of hearts has the blue 25 centésimo tax stamp which was applied to cards manufactured in Uruguay. The extra card and the box give the company name as M. C. de Casabó Ltda, and the address as Av. Gral Rondeau, 1602 (Montevideo). In May 1956 the name changed to M. C. de Casabó S.A. and the address to Cuareim 1885 (Montevideo).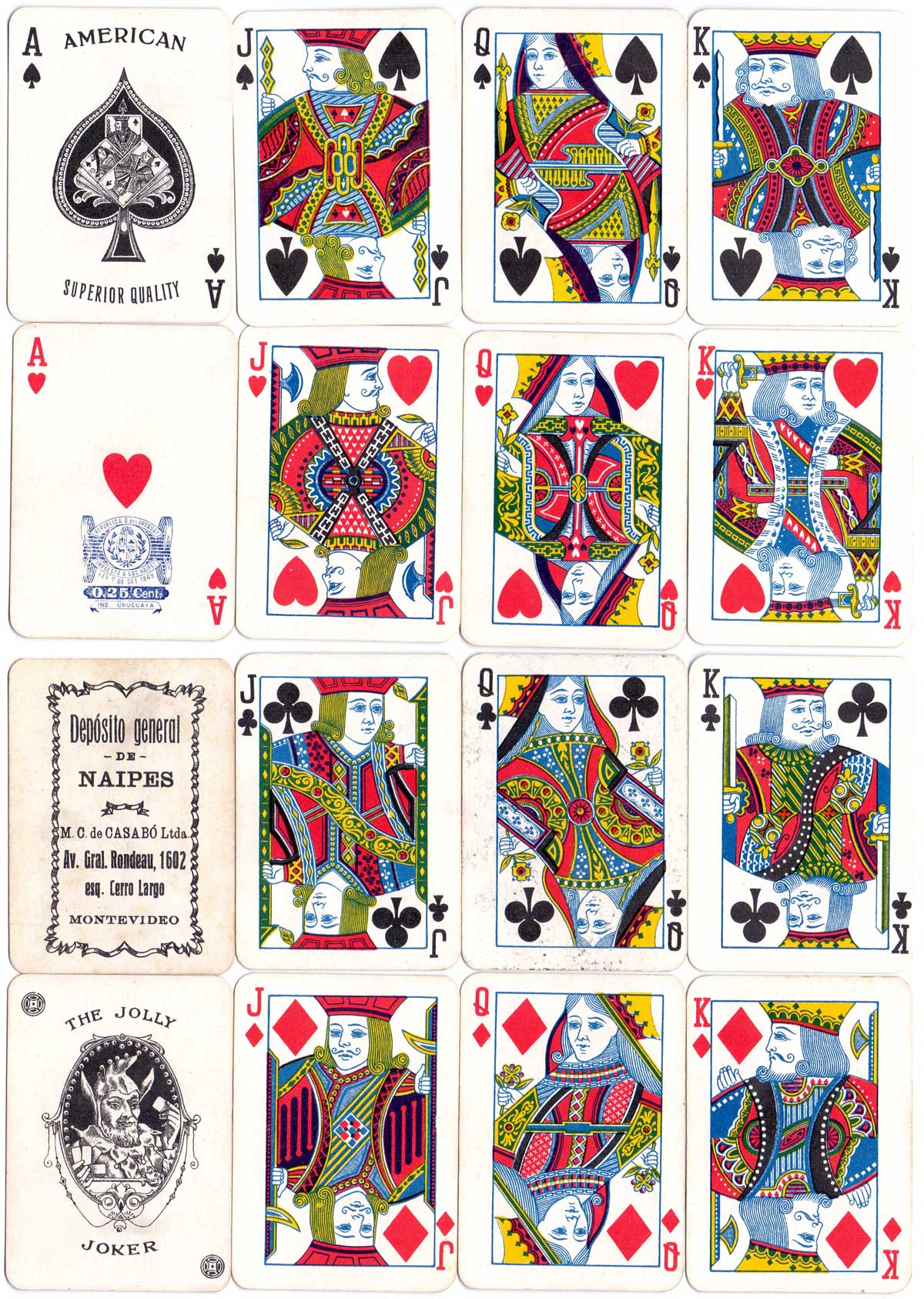 Member since February 01, 1996
Founder and editor of the World of Playing Cards since 1996. He is a former committee member of the IPCS and was graphics editor of The Playing-Card journal for many years. He has lived at various times in Chile, England and Wales and is currently living in Extremadura, Spain. Simon's first limited edition pack of playing cards was a replica of a seventeenth century traditional English pack, which he produced from woodblocks and stencils.