Published July 03, 1996
Updated May 02, 2022
Naipes "El Gaucho", c.1955-60
Naipes "El Gaucho" Manufactured by Gráficos Unidos S.A., Montevideo, c.1955-60
Manufactured by Gráficos Unidos S.A. (García Morales-Mercant), Dante 1978, Montevideo (Uruguay) c.1955-60
Only the name of the pack, the 2 Jokers and a motif on the four of couns, have Gaucho connotations: the style is a fantasy based on the 'Parisian' Spanish pattern. However, in some respects the court cards are closer to Fournier's Castilian pattern than to Gauchos, especially the Kings. Gráficos Unidos S.A. was succeeded by Cervantes S.A. in the 1970s who continued to produce Naipes "El Gaucho".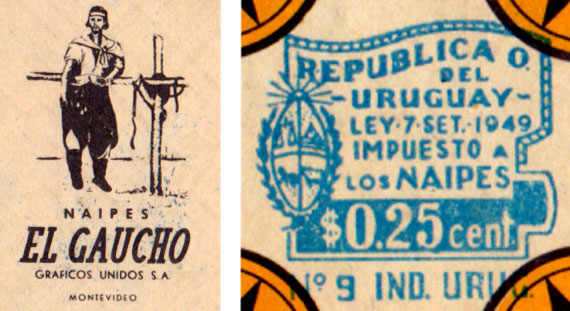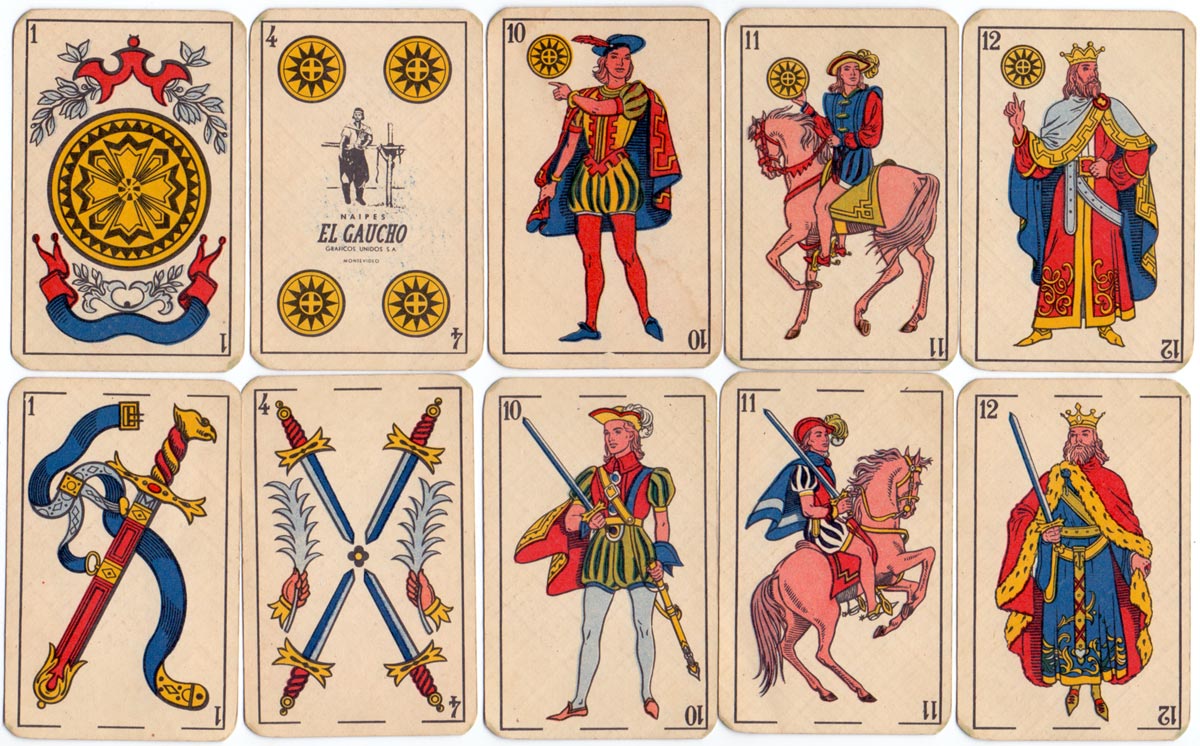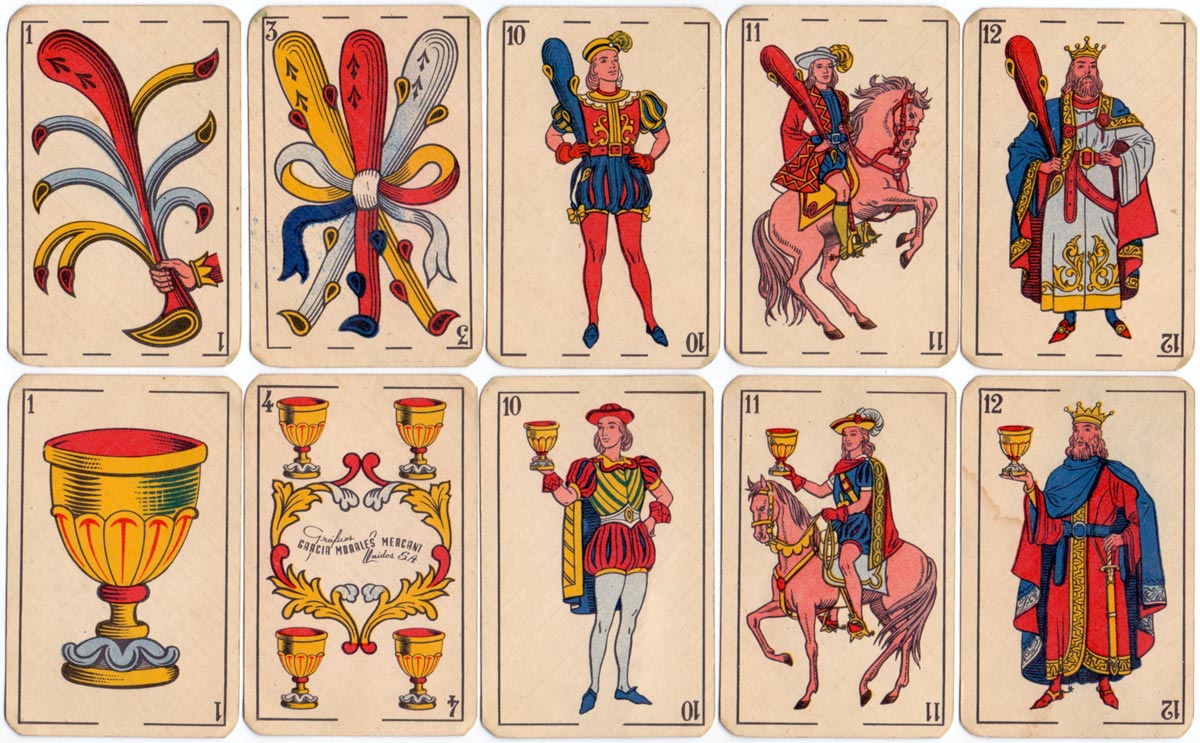 Member since February 01, 1996
View Articles
Curator and editor of the World of Playing Cards since 1996.
Recommended
Parisian style Spanish deck by Grimaud for export to Uruguay.
Naipes 'Tito', Camilloni Hnos, Montevideo, c.1950.
The standard Spanish-suited 'Parisian' style (Tipo Frances) is based on models exported to South America by French manufacturers during the nineteenth century.
Naipes Tatú, M.C. de Casabó S.A., Montevideo, c.1956
Naipes "El Gaucho" Manufactured by Gráficos Unidos S.A., Montevideo, c.1955-60
A version of the old Spanish National pattern which was manufactured by Parisian card makers in the 19th century for export to South America.