Published December 01, 1999
Updated May 02, 2022
Naipes 'El Gaucho' by Cervantes S.A., Montevideo, c.1970s
Naipes 'El Gaucho' manufactured and distributed by Cervantes S.A., Montevideo, c.1970s.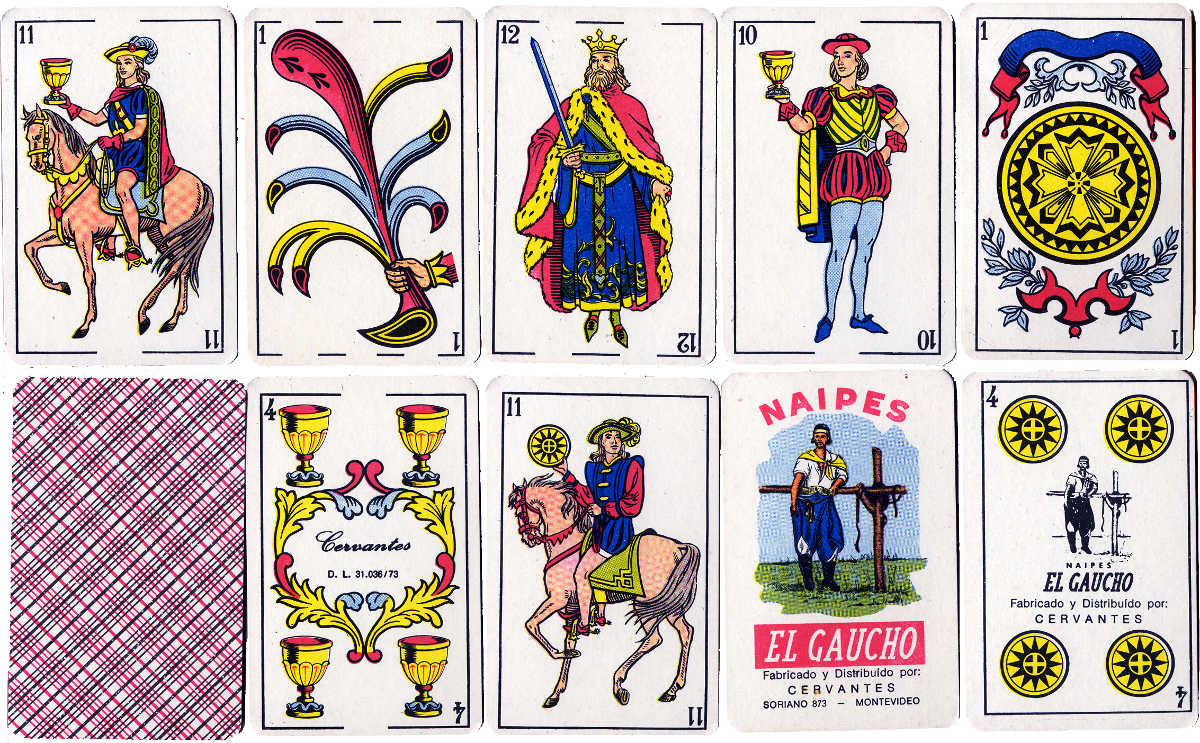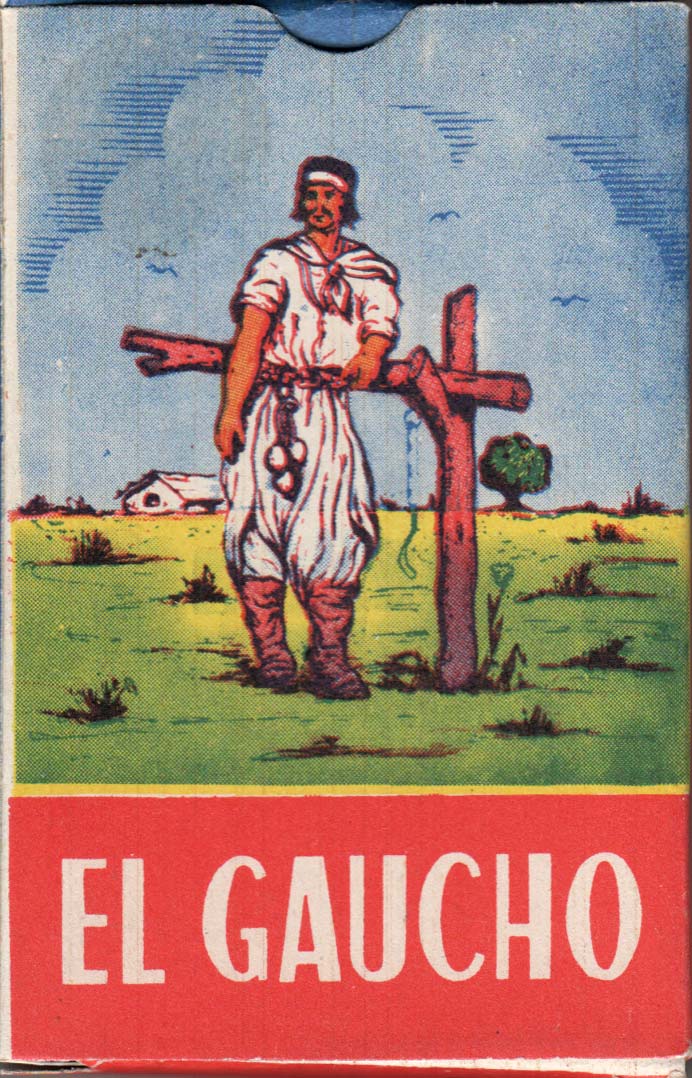 ---
Advertising packs with the same general card designs have been produced more recently by an anonymous manufacturer (probably Imprimex, S.A.), as shown below. The 'El Gaucho' title cards have been replaced with extra advertising cards. In the second example for Julio Talamás "Lista 7444" no manufacturer's details or inscriptions are shown on the fours of coins and cups, but the name 'Plasur' appears on the box flap. In another edition commemorating the Campeonato Nacional de Truco, sponsored by Gregson's Whisky, the name 'Imprimex' appears on the box flap.
Cossac
Cooperativa de la Seguridad Social de Ahorro y Crédito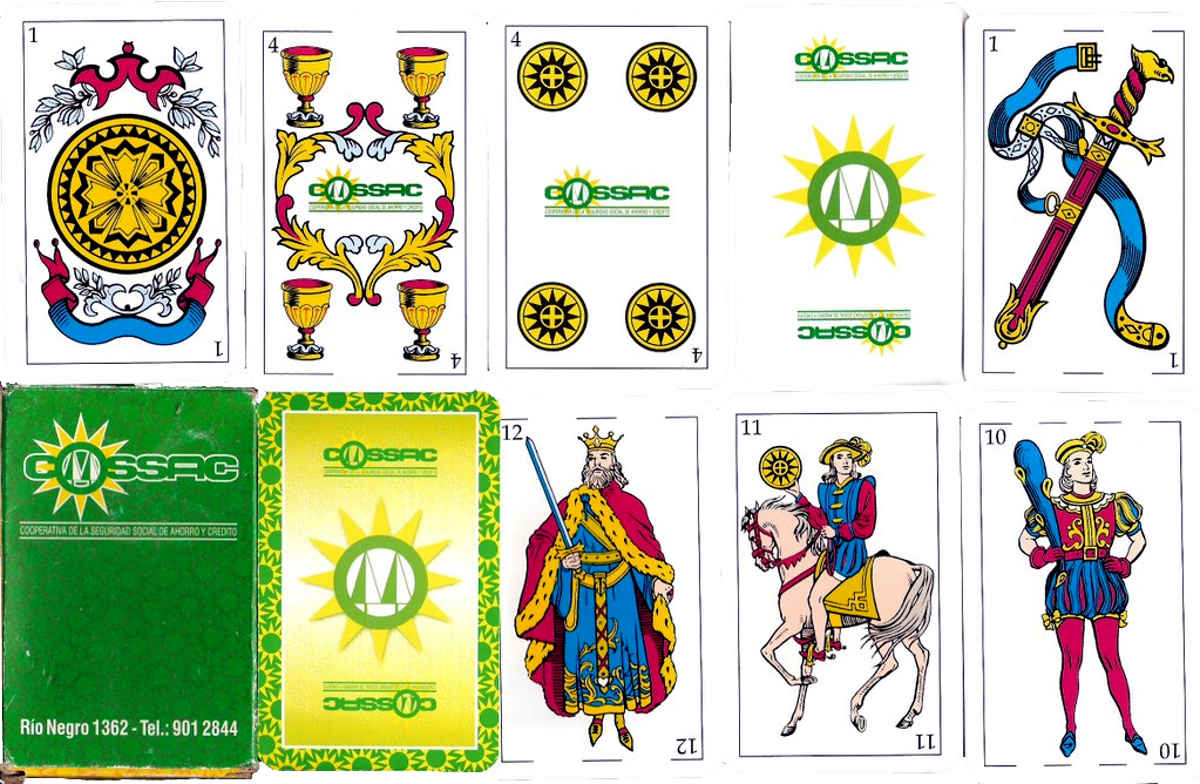 Julio Talamás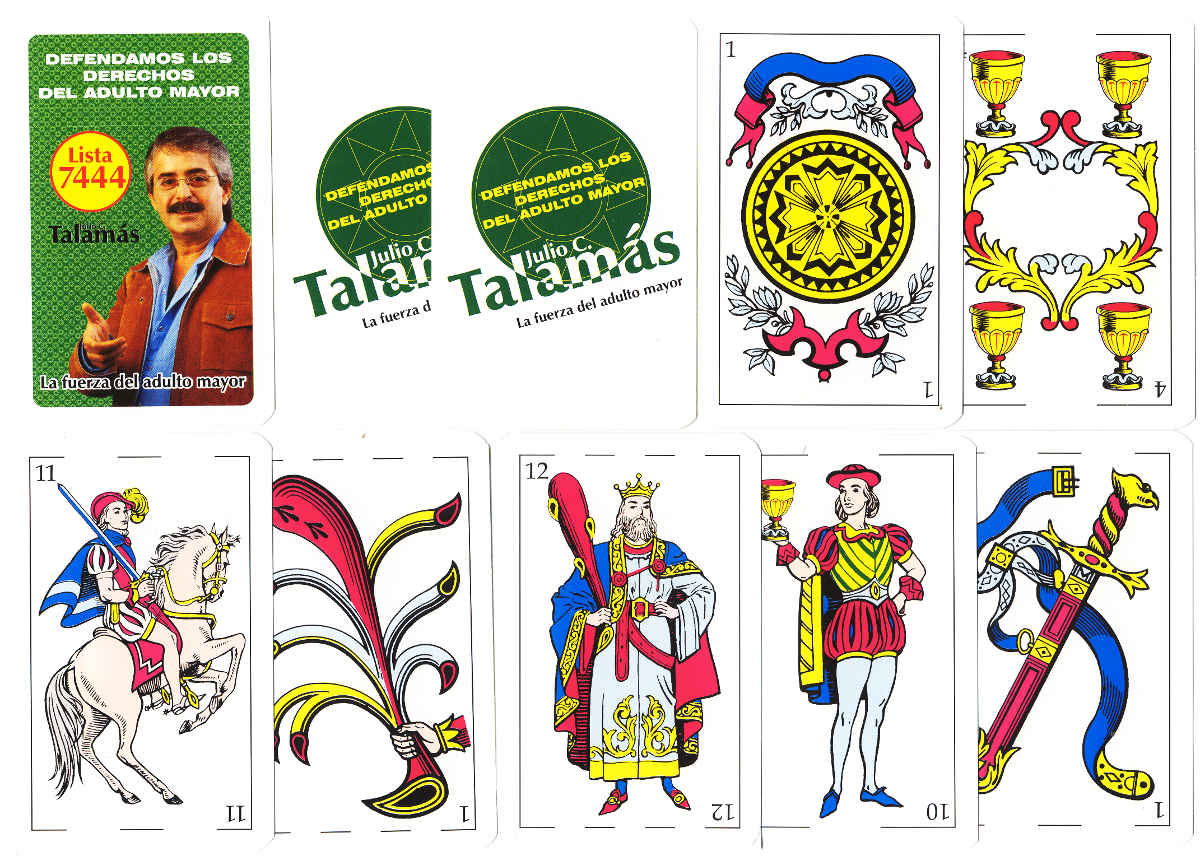 Gregson's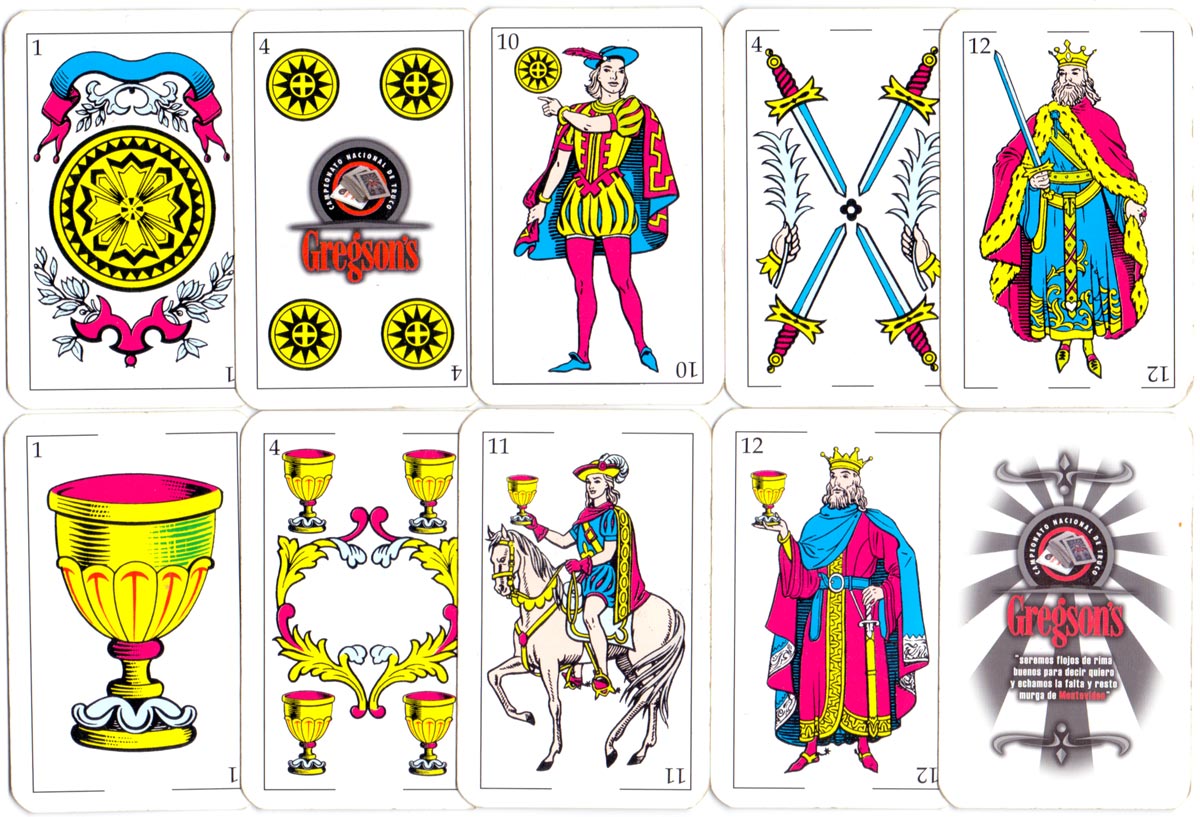 The designs on these packs consists of numeral cards based on the old 'Parisian' Spanish-suited pattern along with the fantasy 'Castilian' court designs published by Gráficos Unidos S.A. in the 1960s, and only found in Uruguay. The brand 'El Gaucho' was also produced subsequently by Caraven S.A. but with standard designs.
Member since February 01, 1996
View Articles
Curator and editor of the World of Playing Cards since 1996. He is a former committee member of the IPCS and was graphics editor of The Playing-Card journal for many years. He has lived at various times in Chile, England and Wales and is currently living in Extremadura, Spain. Simon's first limited edition pack of playing cards was a replica of a seventeenth century traditional English pack, which he produced from woodblocks and stencils.