Craddock Soap Stage Souvenir
Craddock's Soap Theatrical playing cards, published in 1895 by the Eureka Soap Co., Cincinnati, were not only a testimony to the stage stars of that era, but also good for personal hygiene. We learn from the box and the back that the medicated blue soap cost only 10c. However, possibly of more interest are the portrait photos of actors and actresses, described on the box as "a portfolio of photographs of the leading lights of the stage". The pictures give us a glimpse into the clothing and hairstyles of the period.
Biographies of the actors and actresses depicted can readily be found on-line. For example, Edward Connelly (1859-1928) was a silent movie star. Charlotte Walker (1876-1958) was an actress, and so on.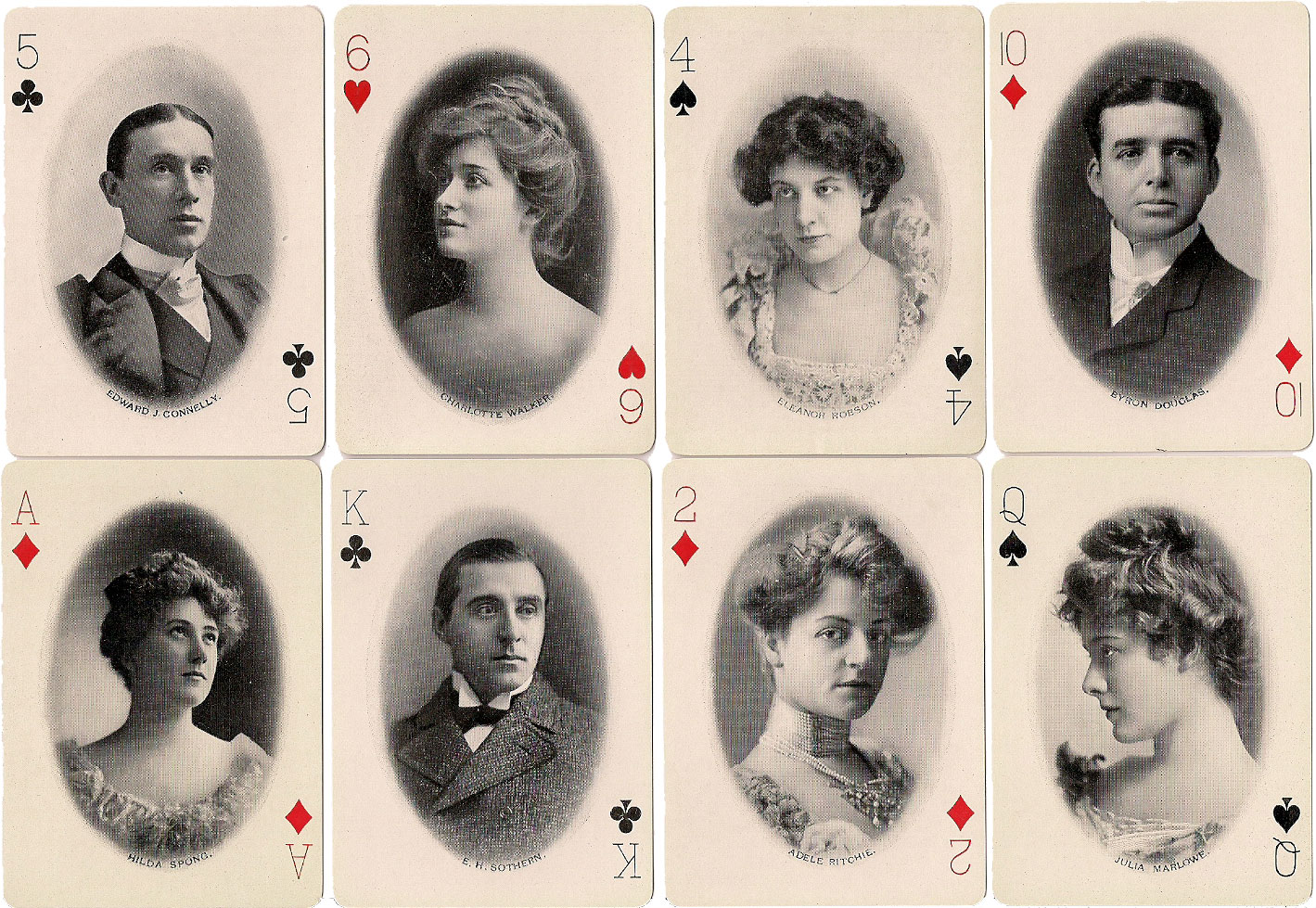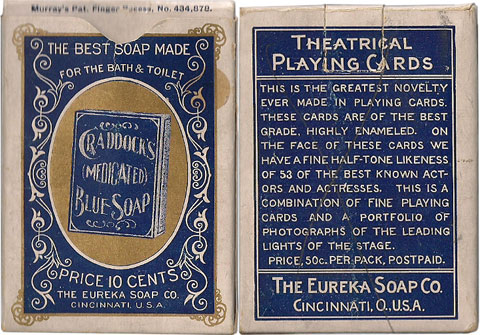 ---