Published September 04, 2022
•
Updated June 12, 2023
Africa playing cards
According to the United Nations there are 54 countries on the continent of Africa
According to the United Nations there are 54 countries on the continent of Africa – which is just as well, as this 54 card pack, produced in Cape Town, South Africa by MapStudio, provides information about each of them. It certainly makes one appreciate the vast size of the continent. Each playing card features an African country with interesting facts:
national flag
area in kilometres /area in miles
highest point
population
capital city
other important cities
currency
main exports
MapStudio, founded in 1958, is the leading publisher and distributor of Street Guides and a large range of travel, adventure, sports and lifestyle books. The company also produces road maps, atlases, tourist maps, educational products and wall maps. See the box►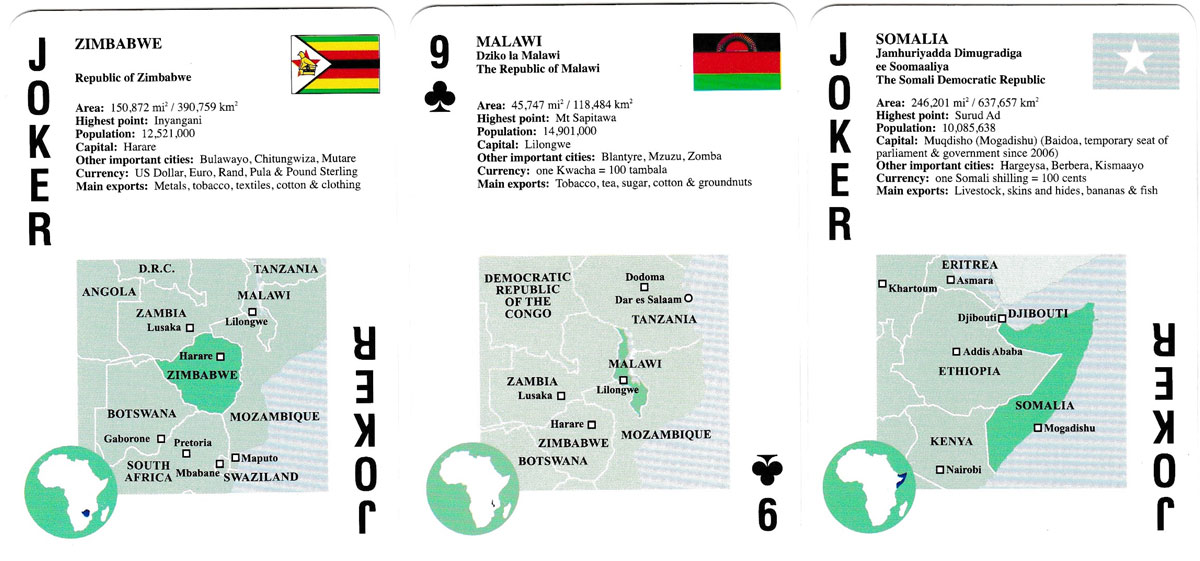 ---
More African themed playing cards
"Africa, and its tantalizing thrusts of mystery, majesty and malevolence, remains an enigma"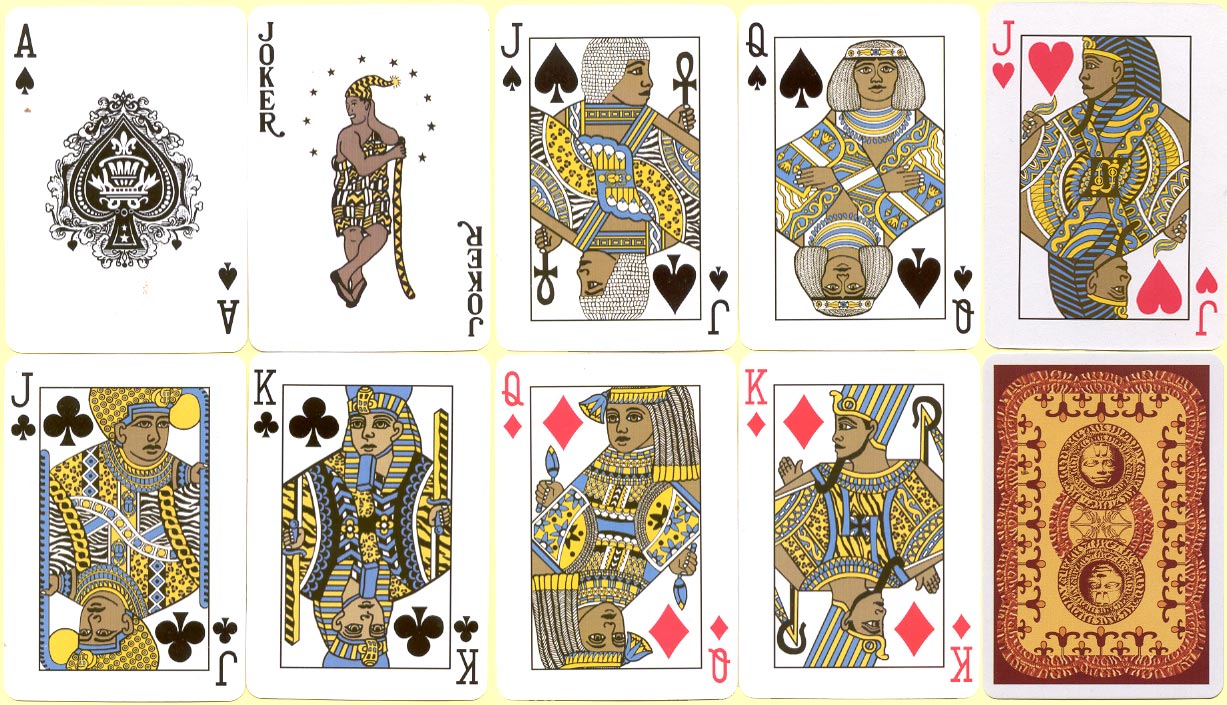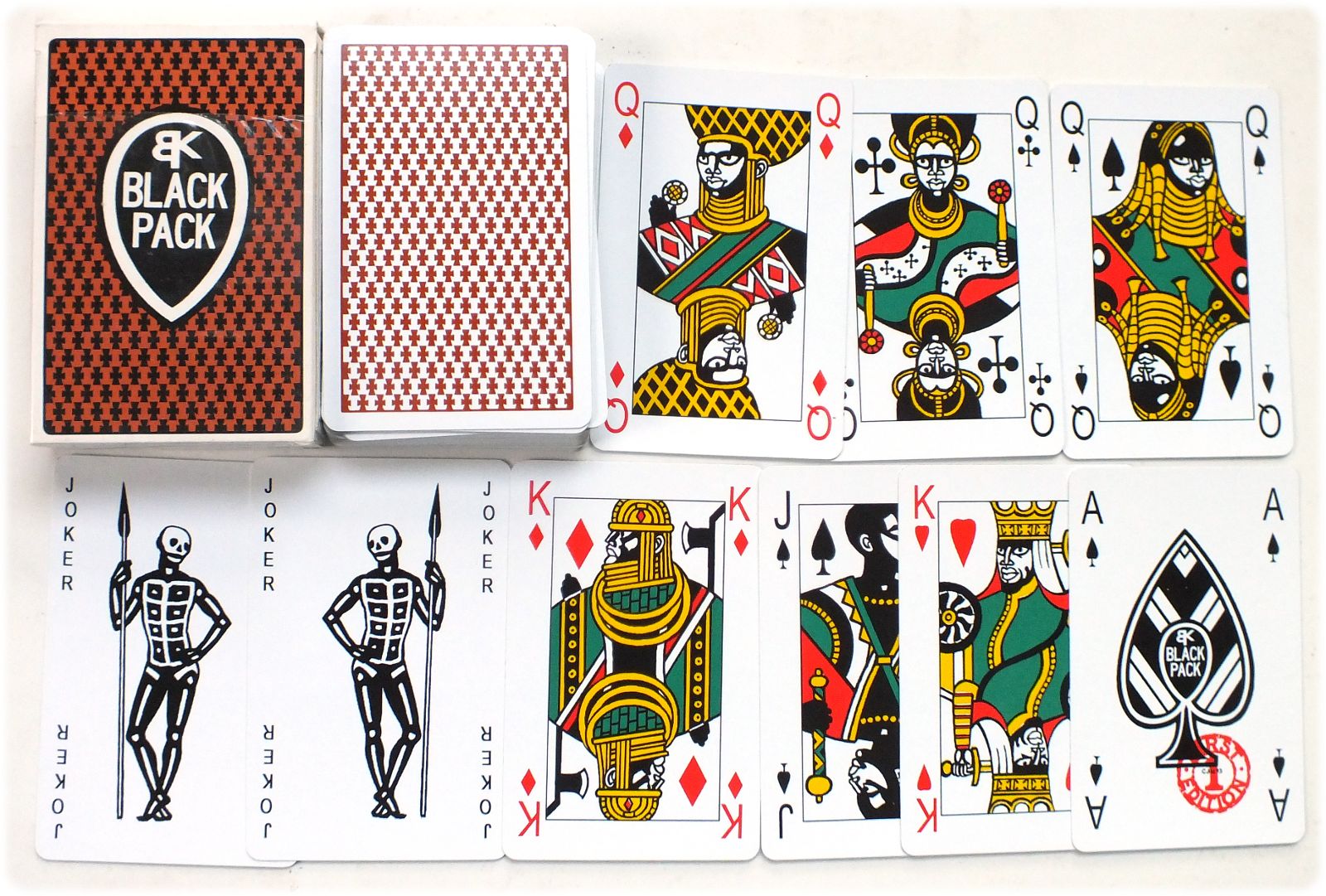 Member since July 27, 2022
I graduated in Russian and East European Studies from Birmingham University in 1969. It was as an undergraduate in Moscow in 1968 that I stumbled upon my first 3 packs of "unusual" playing cards which fired my curiosity and thence my life-long interest. I began researching and collecting cards in the early 1970s, since when I've acquired over 3,330 packs of non-standard cards, mainly from North America, UK and Western Europe, and of course from Russia and the former communist countries.
Following my retirement from the Bodleian Library in Dec. 2007 I took up a new role as Head of Library Development at the International Network for the Availability of Scientific Publications (INASP) to support library development in low-income countries. This work necessitated regular training visits to many sub-Saharan African countries and also further afield, to Vietnam, Nepal and Bangladesh – all of which provided rich opportunities to further expand my playing card collection.
Since 2019 I've been working part-time in the Bodleian Library where I've been cataloguing the bequest of the late Donald Welsh, founder of the English Playing Card Society.