Round the World card game was published by Pepys (Castell Brothers) in 1961 & late 1960s. It is an UNO-style game played like Speed, with the Comet cards acting like the Lightning cards. It is also very educational with inspiring representations of different locations around the world, grouped into five continents. The aim is to get rid of all your cards by matching either the continent or the number on the card with the top card on the discard pile... unless you have a Comet card.
Captain Cook would certainly have approved!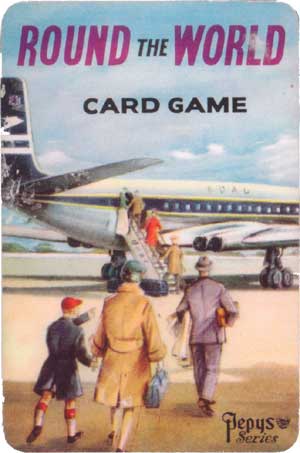 1st Edition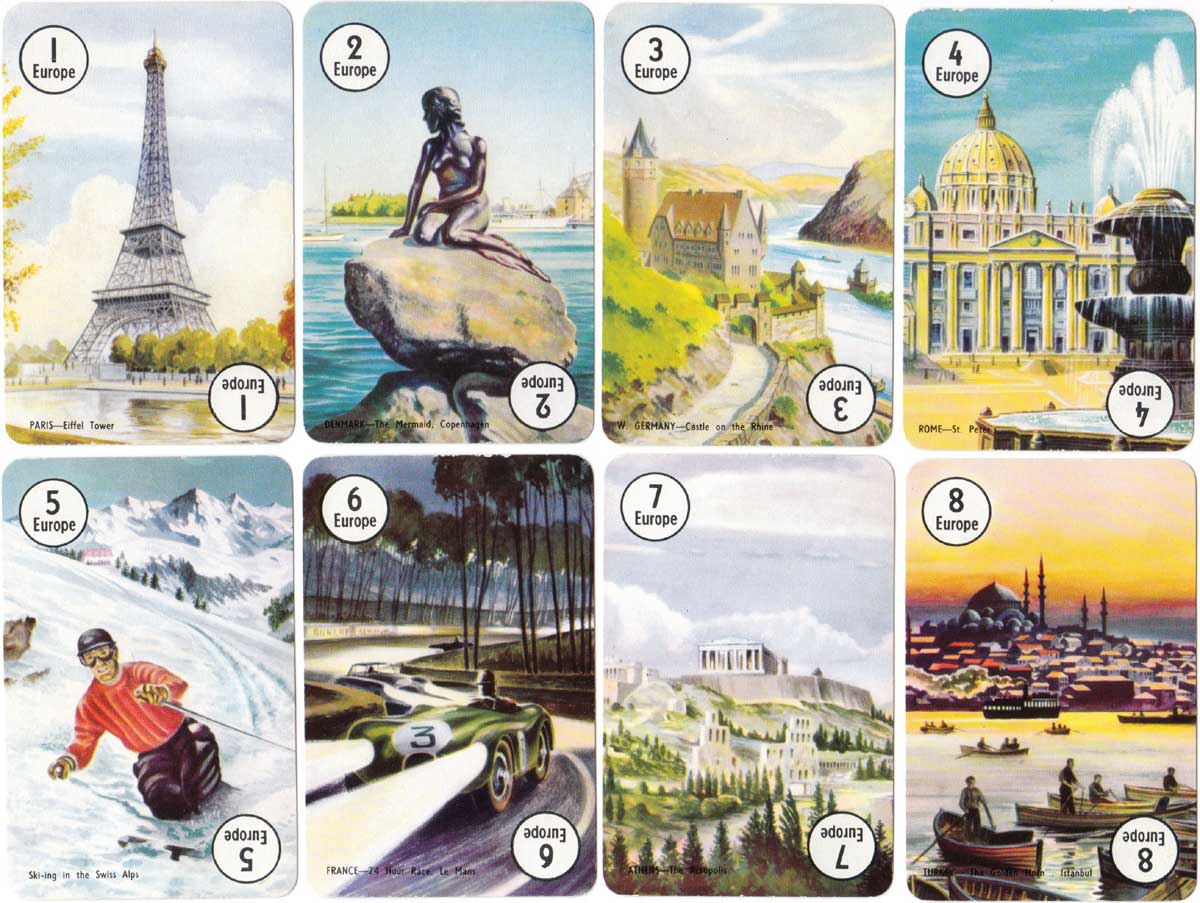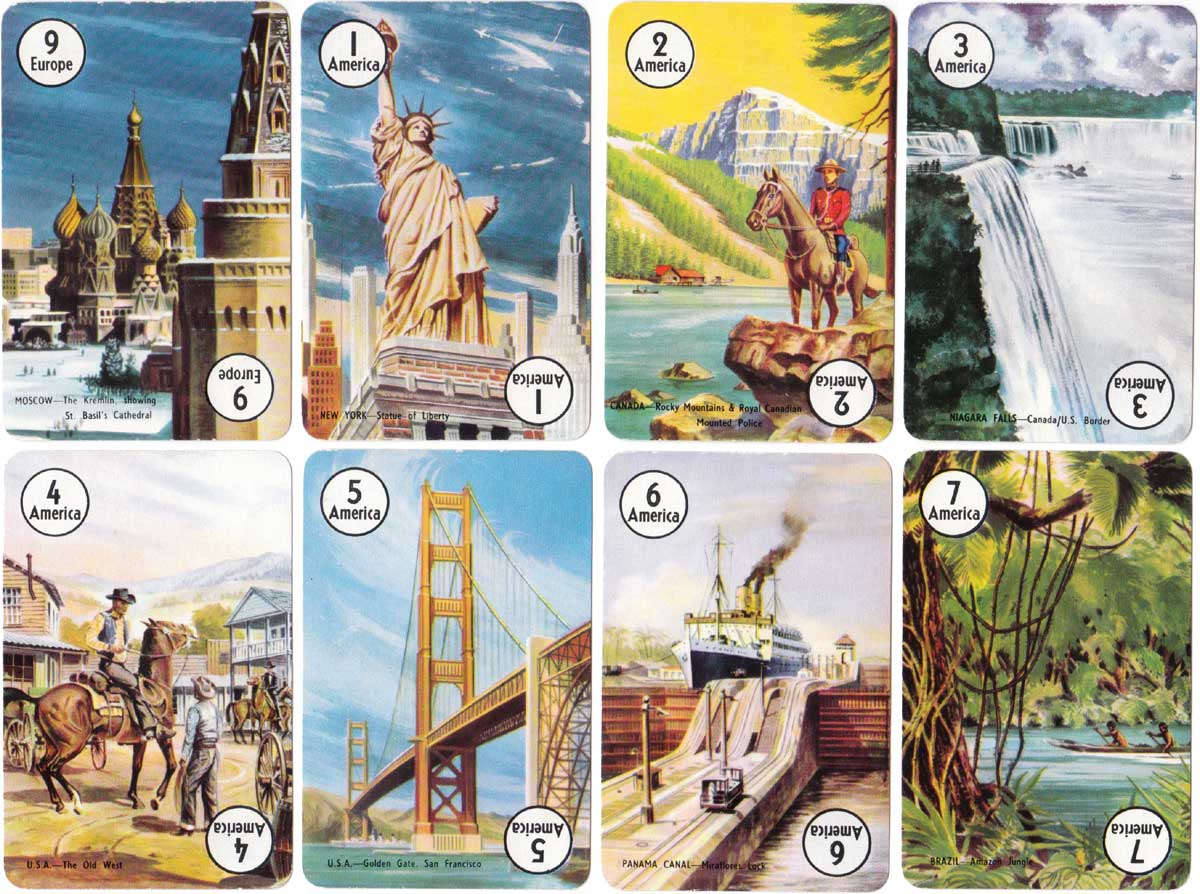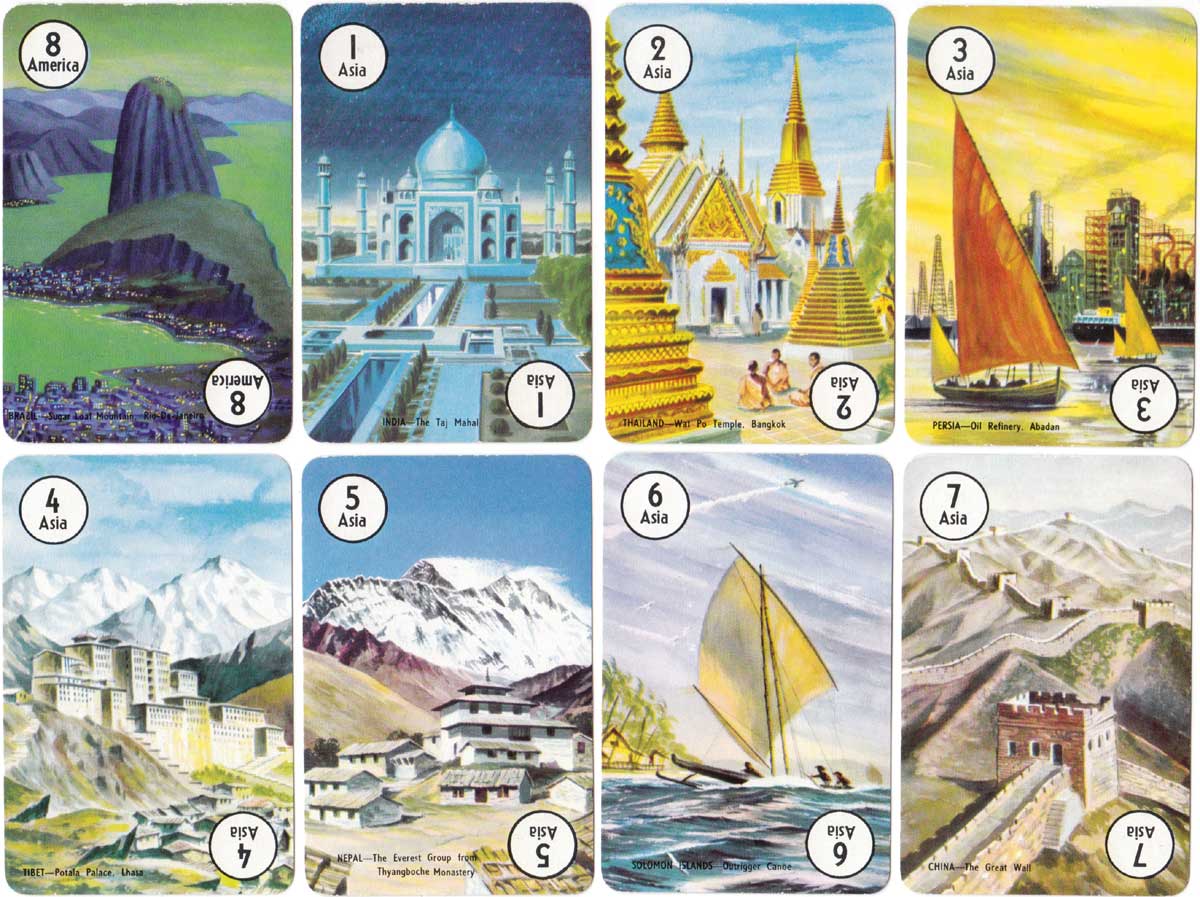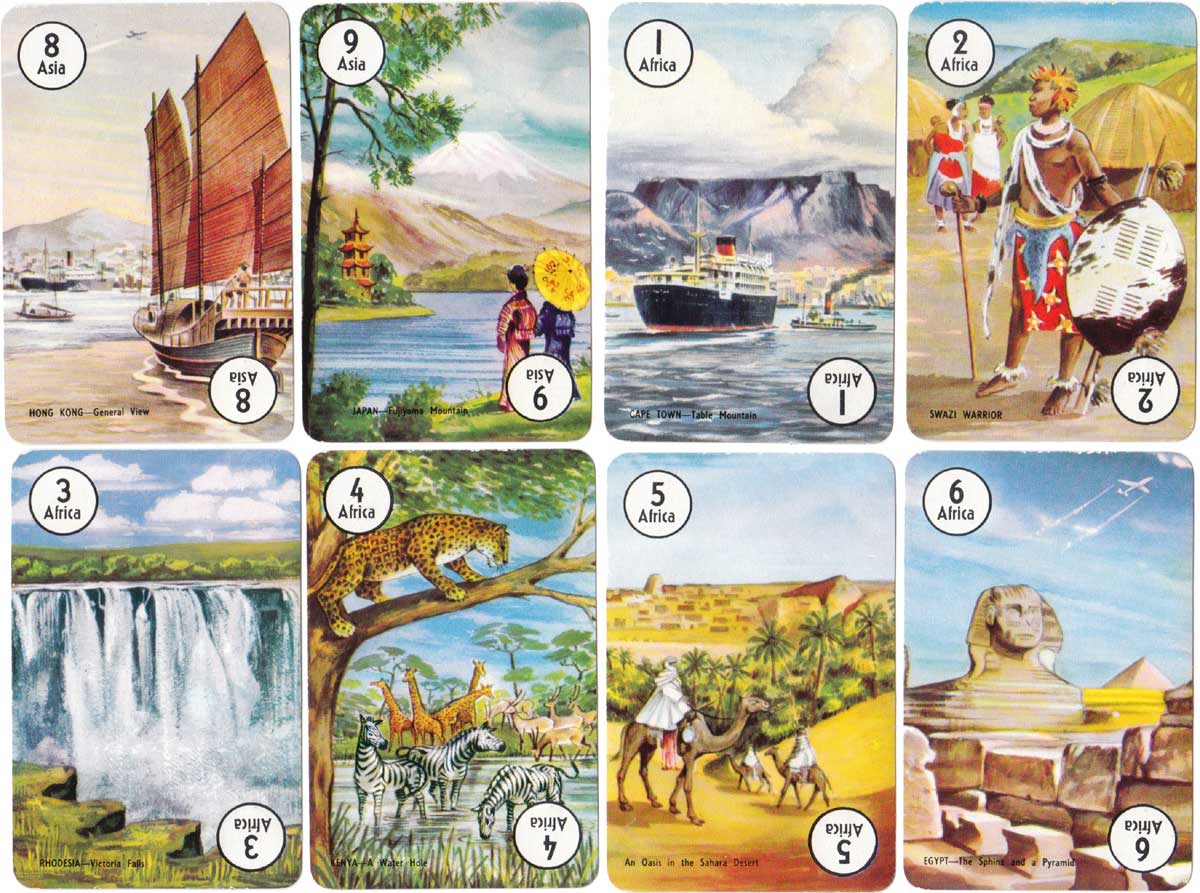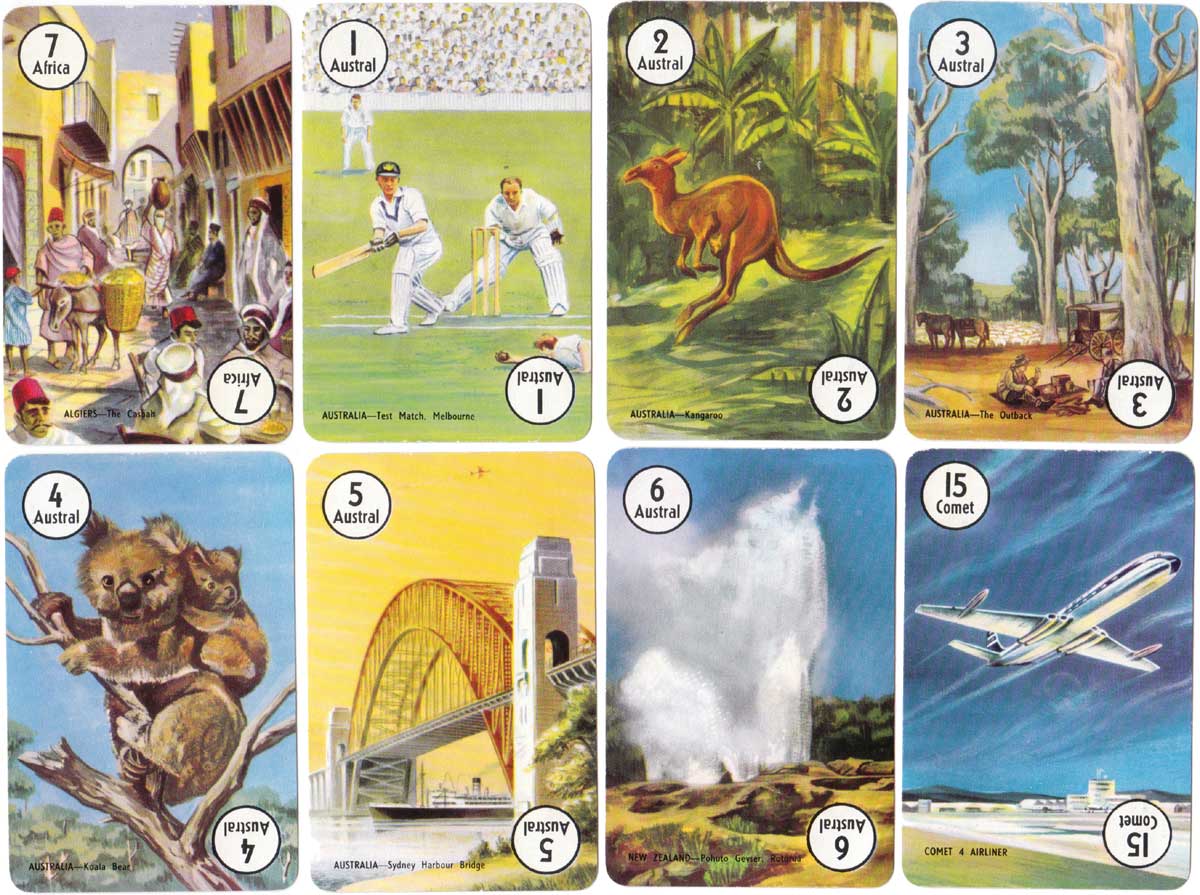 2nd Edition
A second edition of Round the World was issued in the late 1960s when Concorde first flew and this aircraft was substituted for the Comet. Also, the Brazil picture changes from night to day, and the box and back colours are changed.