Published May 09, 2012
•
Updated July 09, 2022
Crown Point Series
The Universal Playing Card Co., Crown Point Series,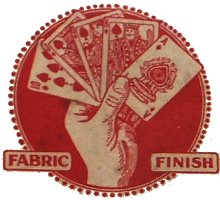 "Crown Point" refers to Alf Cooke's printing works in Leeds (UK), Crown Point Works, which is now a listed building.
The Universal Playing Card Co's court card designs, although following traditional lines, are slightly idiosyncratic, particularly the heads and body positions. Earlier cards have narrow indices and margins and were produced in three or four colours. Over the years the printing plates were retouched or redrawn, providing minute clues for dating packs.
Click here to see Ace of Spades (enlarged). A Contact Bridge Scoring Card was introduced in 1935.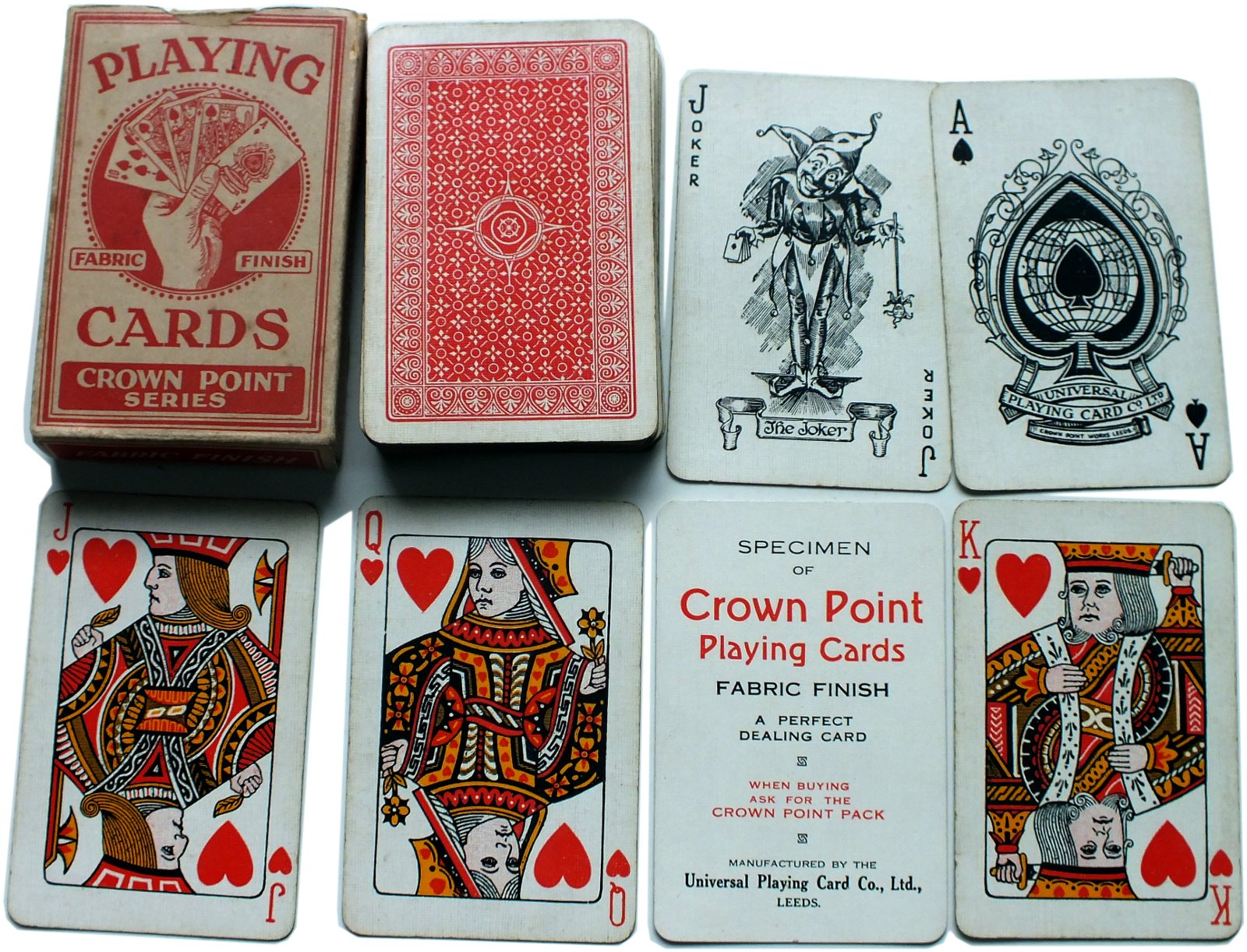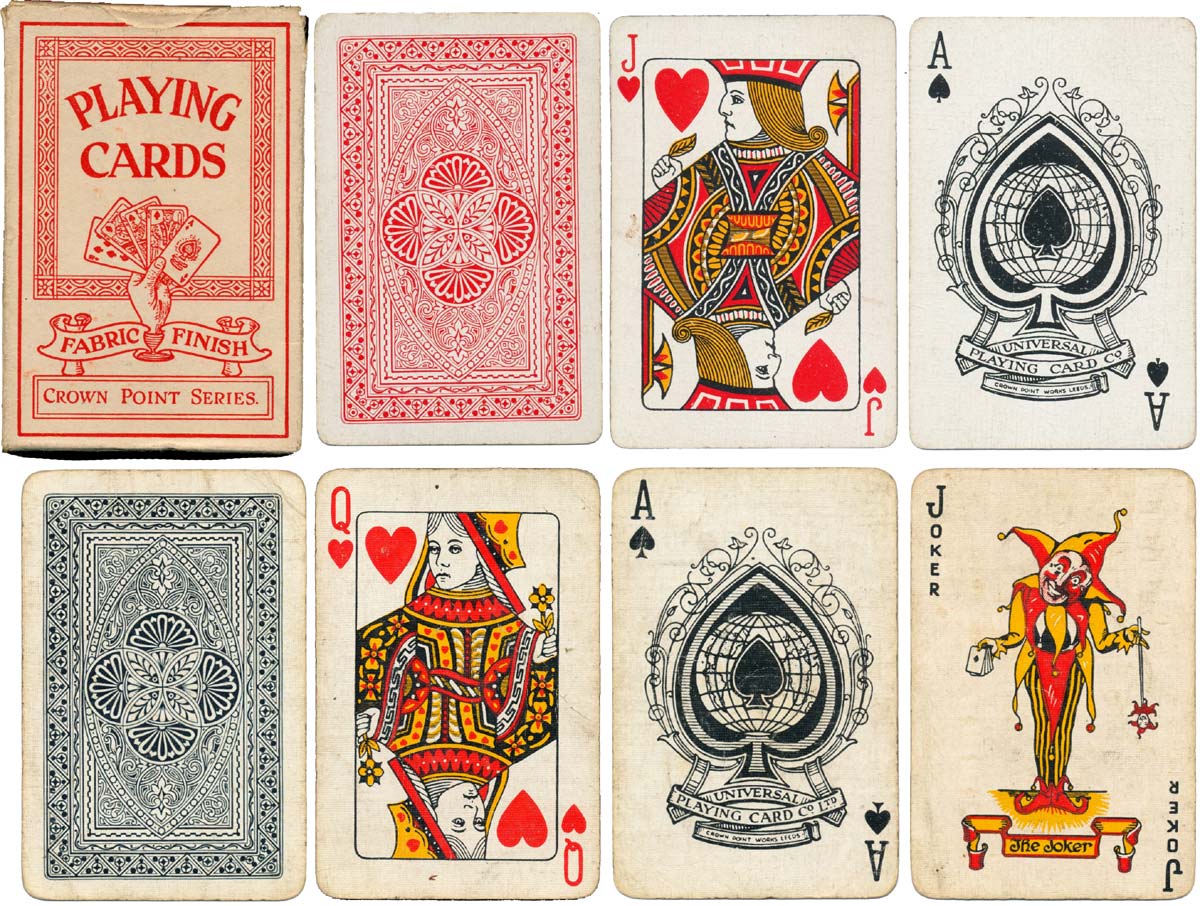 Club De Luxe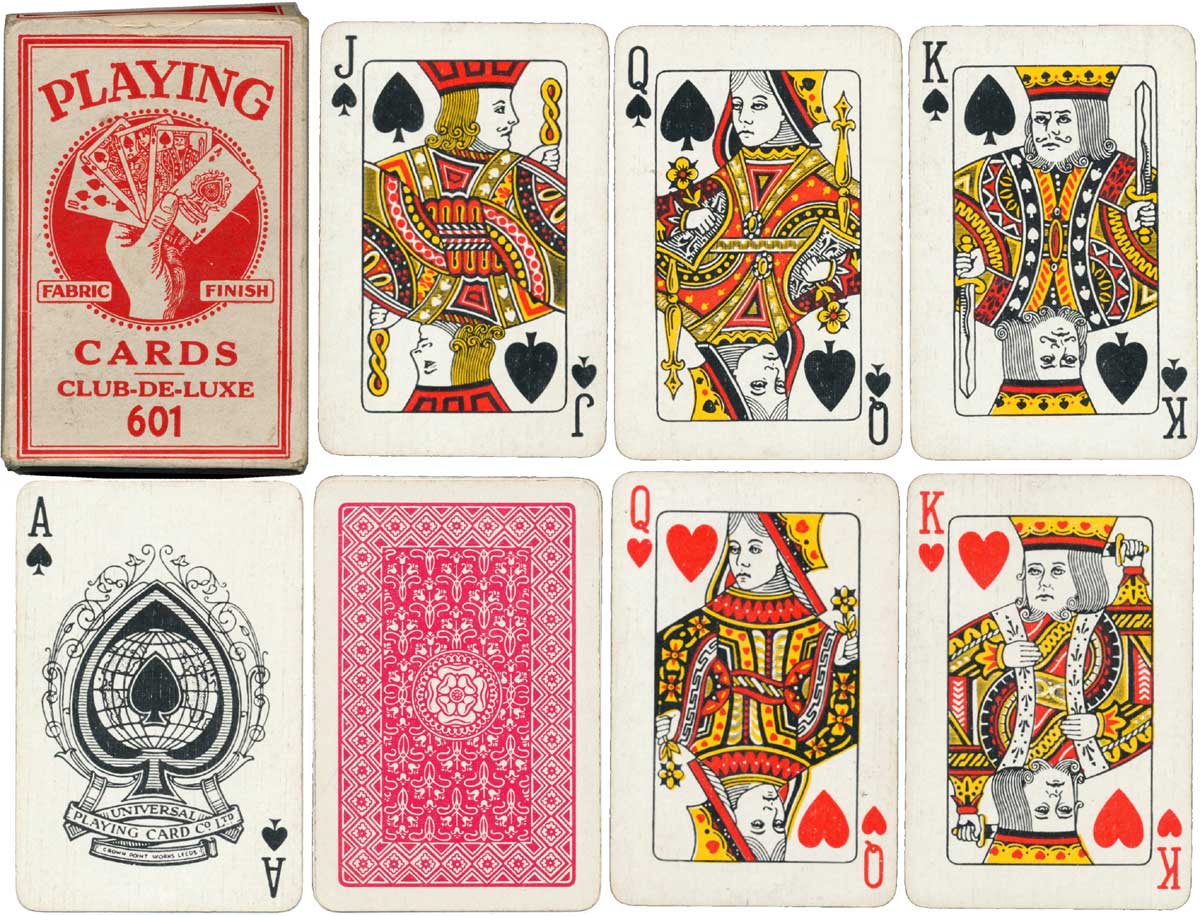 Member since February 01, 1996
Founder and editor of the World of Playing Cards since 1996. He is a former committee member of the IPCS and was graphics editor of The Playing-Card journal for many years. He has lived at various times in Chile, England and Wales and is currently living in Extremadura, Spain. Simon's first limited edition pack of playing cards was a replica of a seventeenth century traditional English pack, which he produced from woodblocks and stencils.