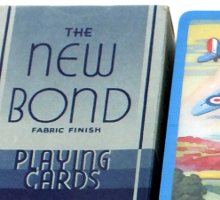 Fabric Finish Playing Cards made by the Universal Playing Card Co. Ltd
Printed with red/yellow/black courts and a range of art-deco back designs, these packs were sold in Woolworths stores during the late 1930s and 1940s. The Contract Bridge Scoring card is dated 31/3/35. The brand was followed in the 1950s and 60s by "De Luxe Pictorial Playing Cards" with the "New Bond" name retained as a sub-title. The tax wrappers were overprinted with the retailer's stamp "FW Woolworth & Co Ltd".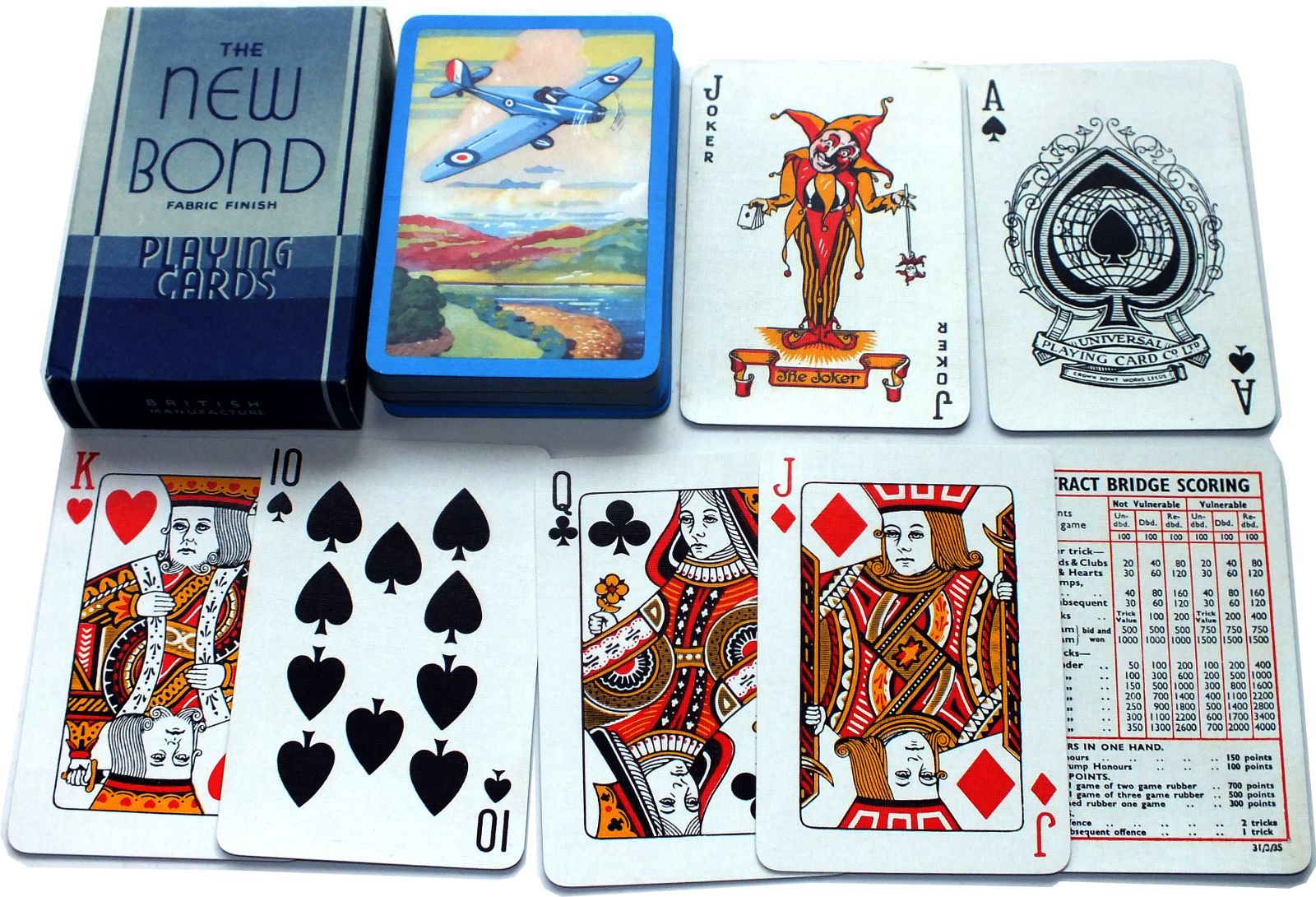 ---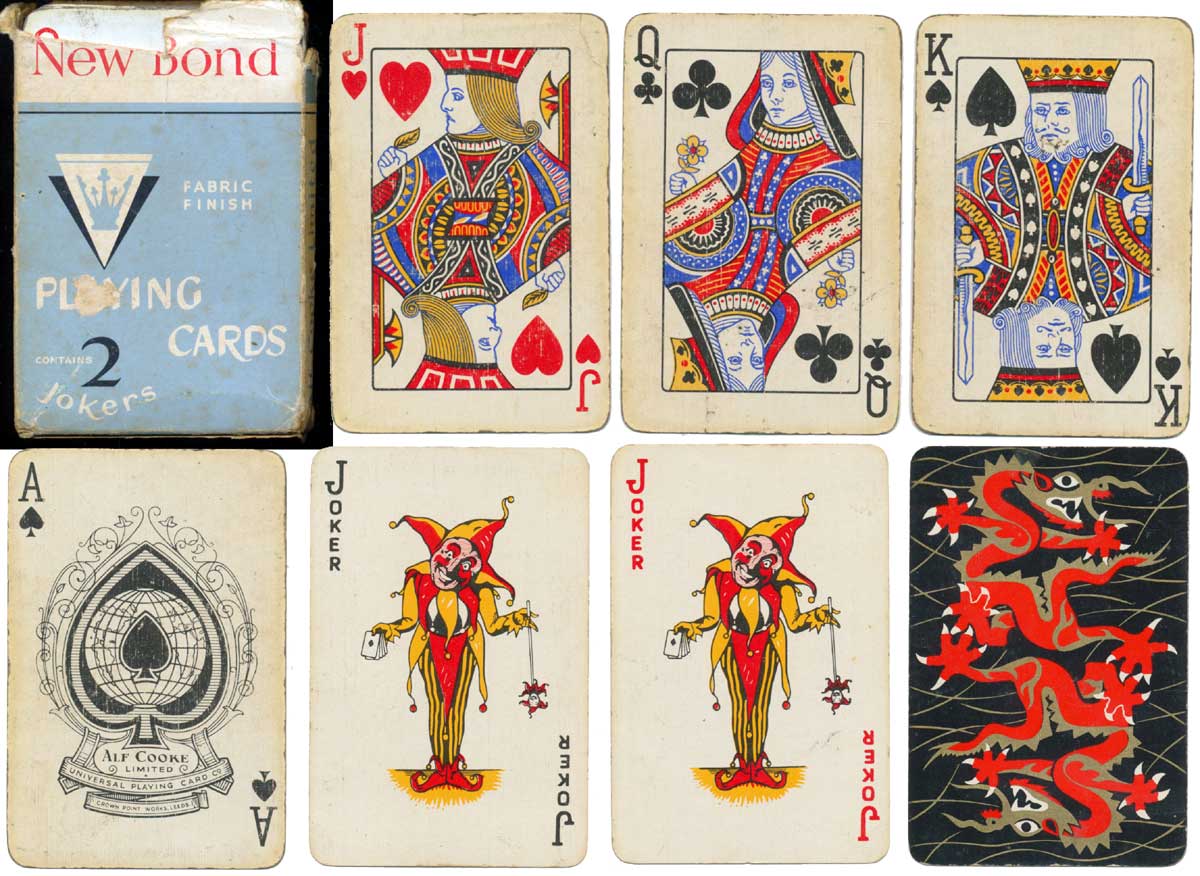 ---
King Edward VIII Souvenir
Published to mark the accession of the new King in 1936. Edward VIII was King of the United Kingdom from 20 January 1936 until his abdication on 11 December the same year.