Published May 07, 2012
Updated March 21, 2022
Pictorial
Pictorial Playing Cards - De Luxe - Fabric Finish - manufactured by Alf Cooke Limited (Universal Playing Card Co.)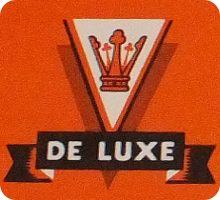 Pictorial Playing Cards manufactured for F. W. Woolworth & Co, 1950s-60s

Alf Cooke's range of "De Luxe Pictorial Fabric Finish Playing Cards", in their bright orange boxes with a triangle and crown logo, were manufactured specially for F. W. Woolworth & Co. during the 1950s and 1960s. The designs were an expansion from the earlier "New Bond" series with new designs reflecting the new era marked by the Coronation of Queen Elizabeth II. In some cases the 'Universal Playing Card Co' Ace of Spades is found, and in other cases the new 'Alf Cooke Limited' Ace is found along with the newer Joker designs.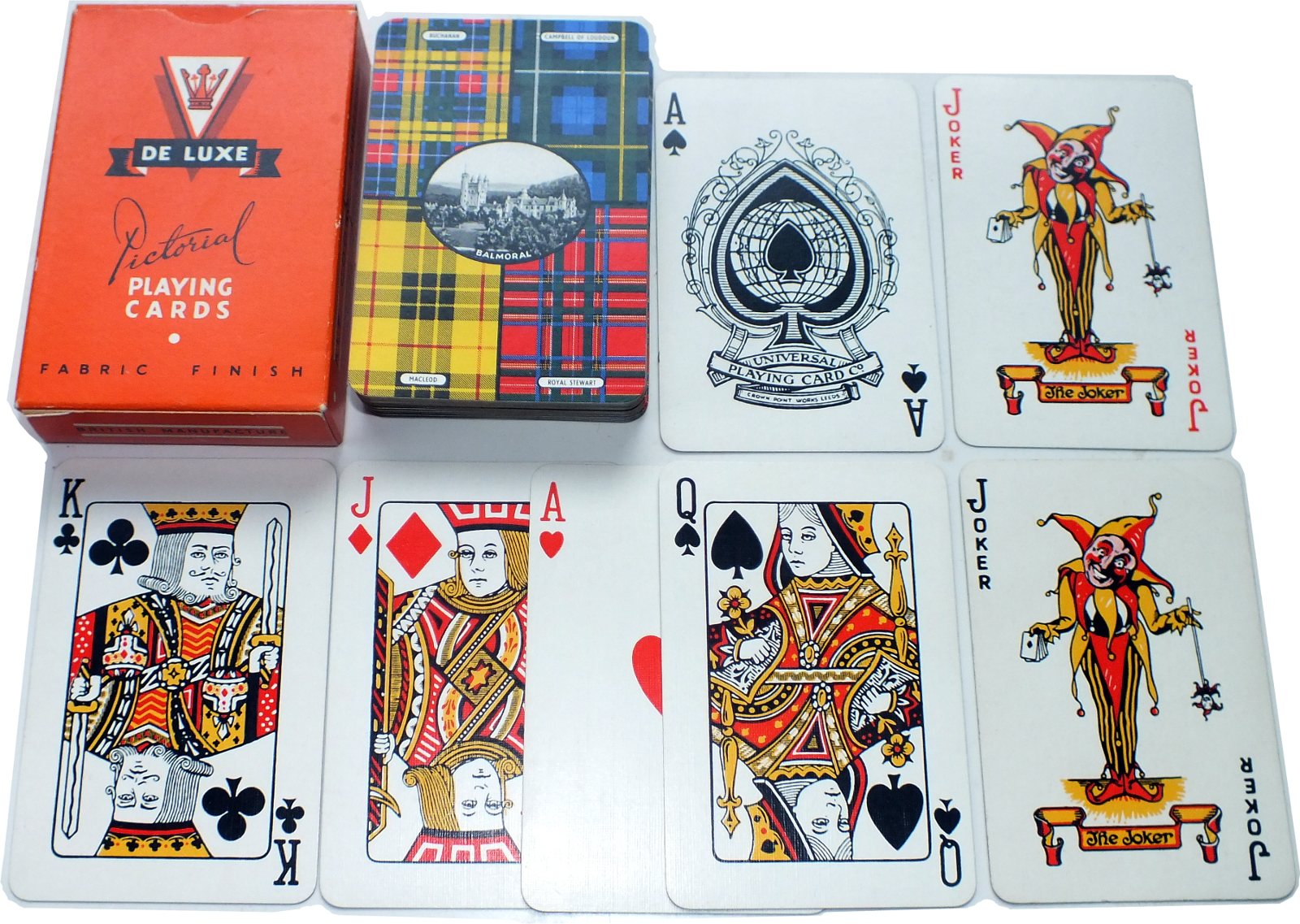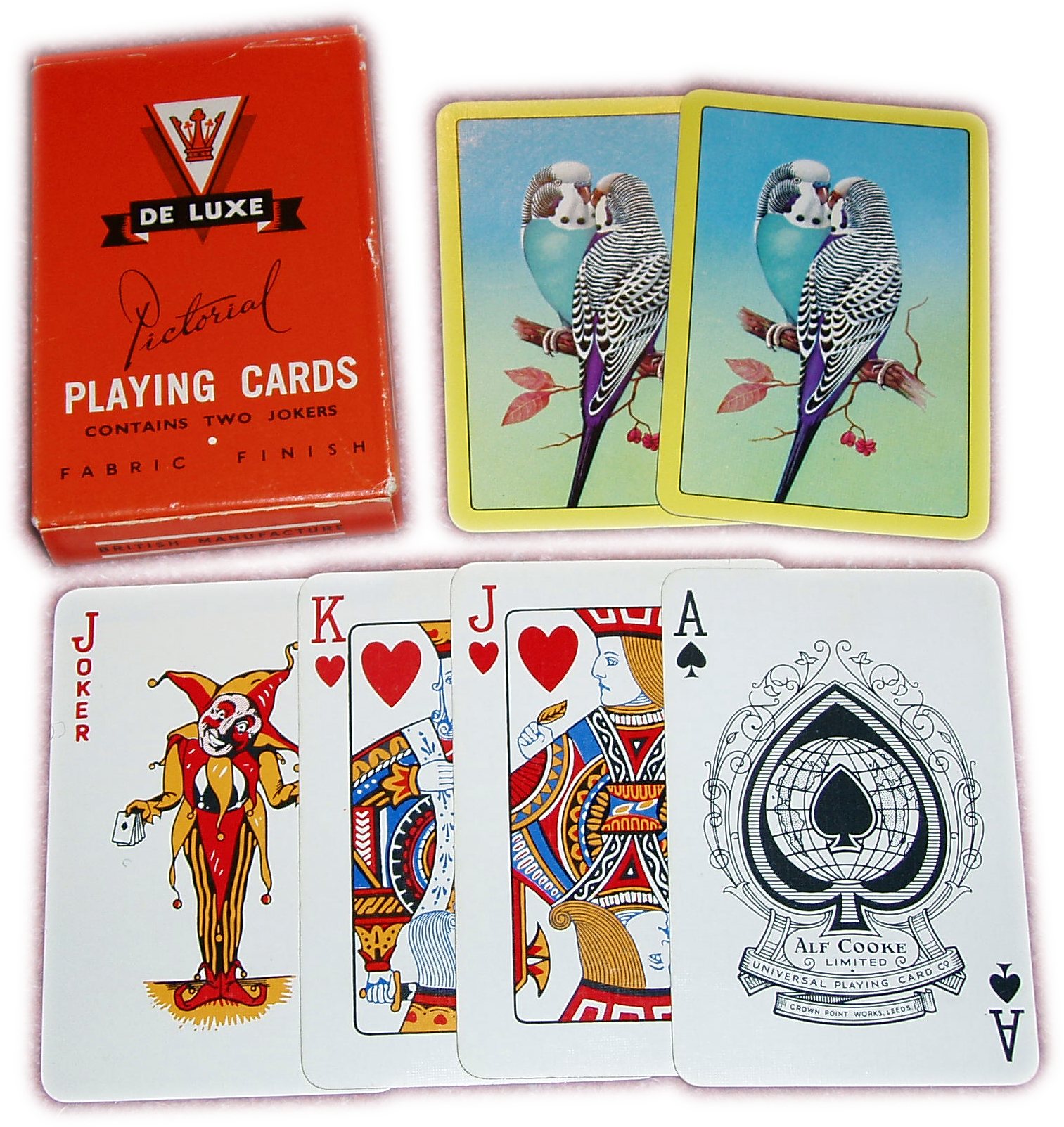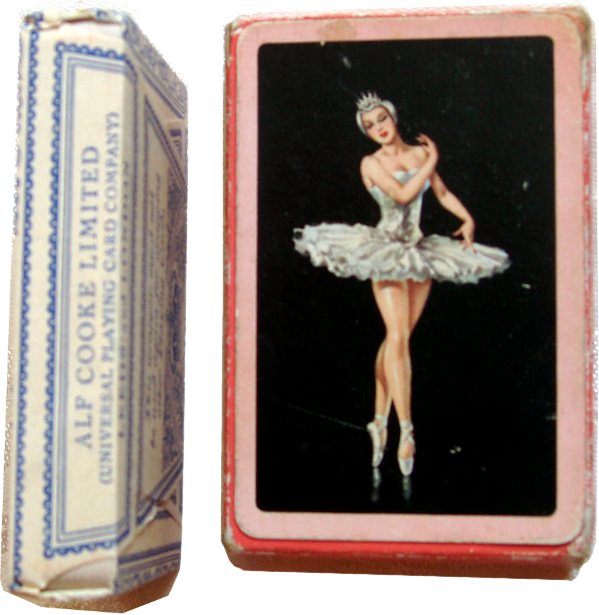 ---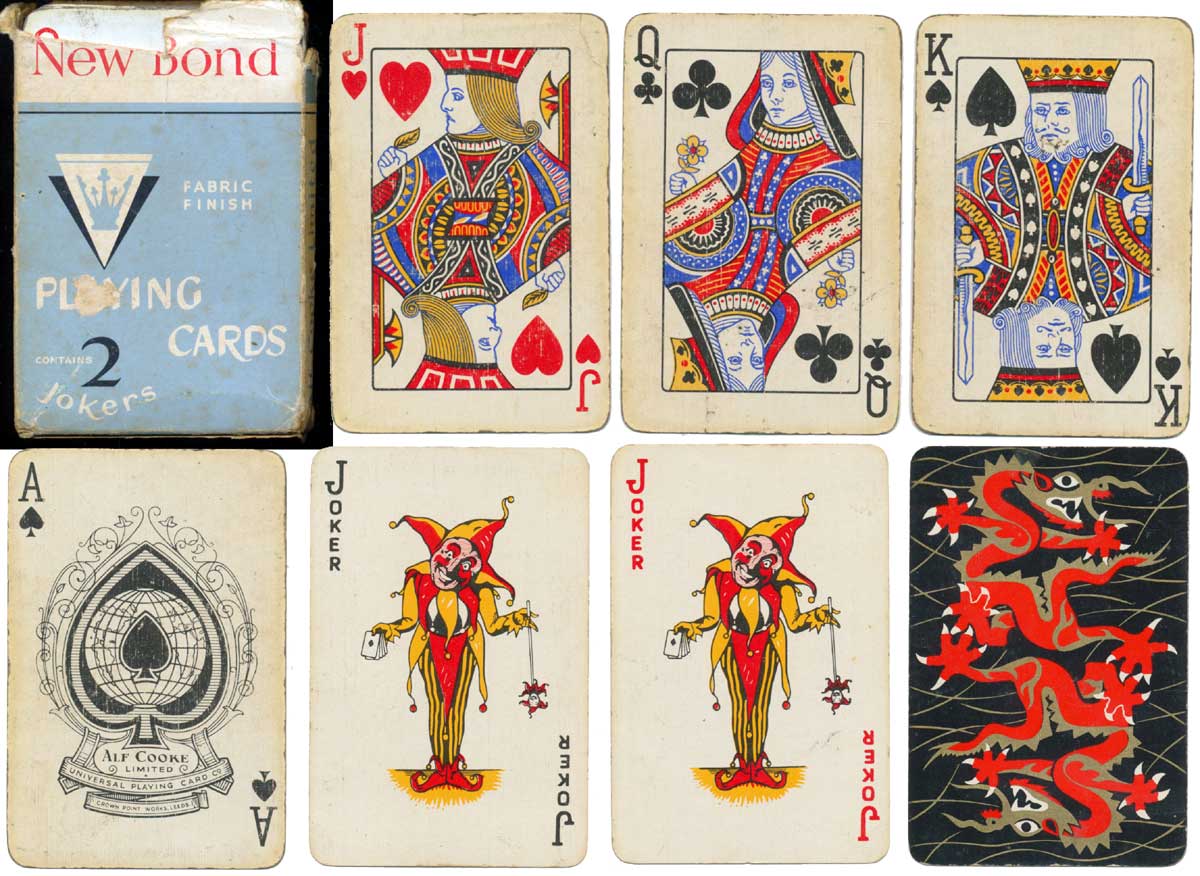 Member since February 01, 1996
View Articles
Curator and editor of the World of Playing Cards since 1996.
Recommended
Pictorial Playing Cards - De Luxe - Fabric Finish - manufactured by Alf Cooke Limited (Universal Playing Card Co.)