You may think these children's cards are just a toy... but how things have changed since 60 years ago. A simple set of cards like these gave hours of pure fun and enjoyment... and would have been a cherished item in the toy cupboard! Published by Editorial Atlántida in the weekly children's magazine "Billiken" which circulated in Argentina and Uruguay, the card material itself is similar to that from which breakfast-cereal boxes are made, with perforations outlining the cards. The sheet, folded in half, was inserted in an issue of the magazine. Readers could separate the individual cards by tearing along the perforations, then fold and assemble the tuck box (see below) and store the cards within it.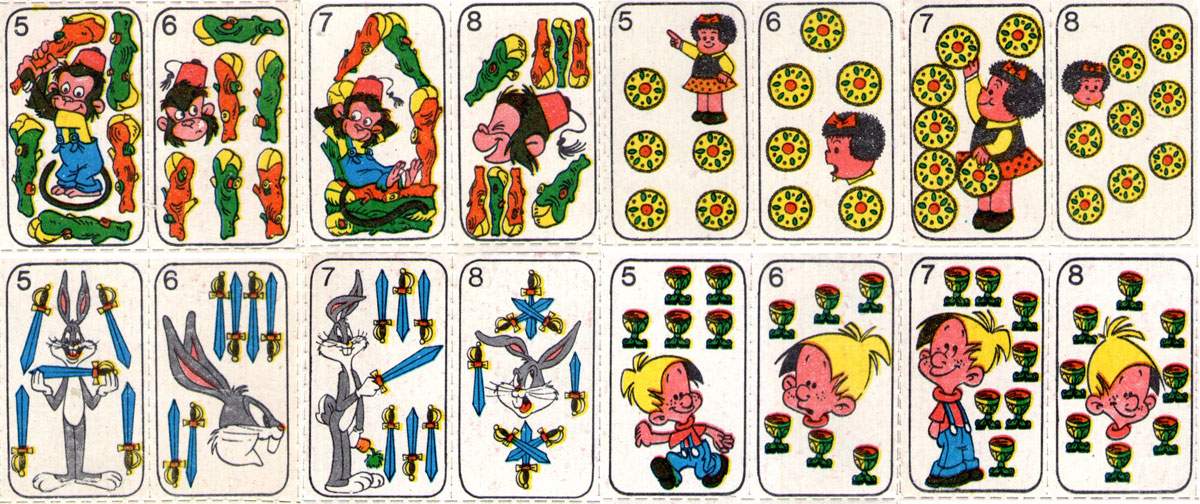 The box...
The box was supplied as a flat sheet, pre-cut, scored and ready to assemble.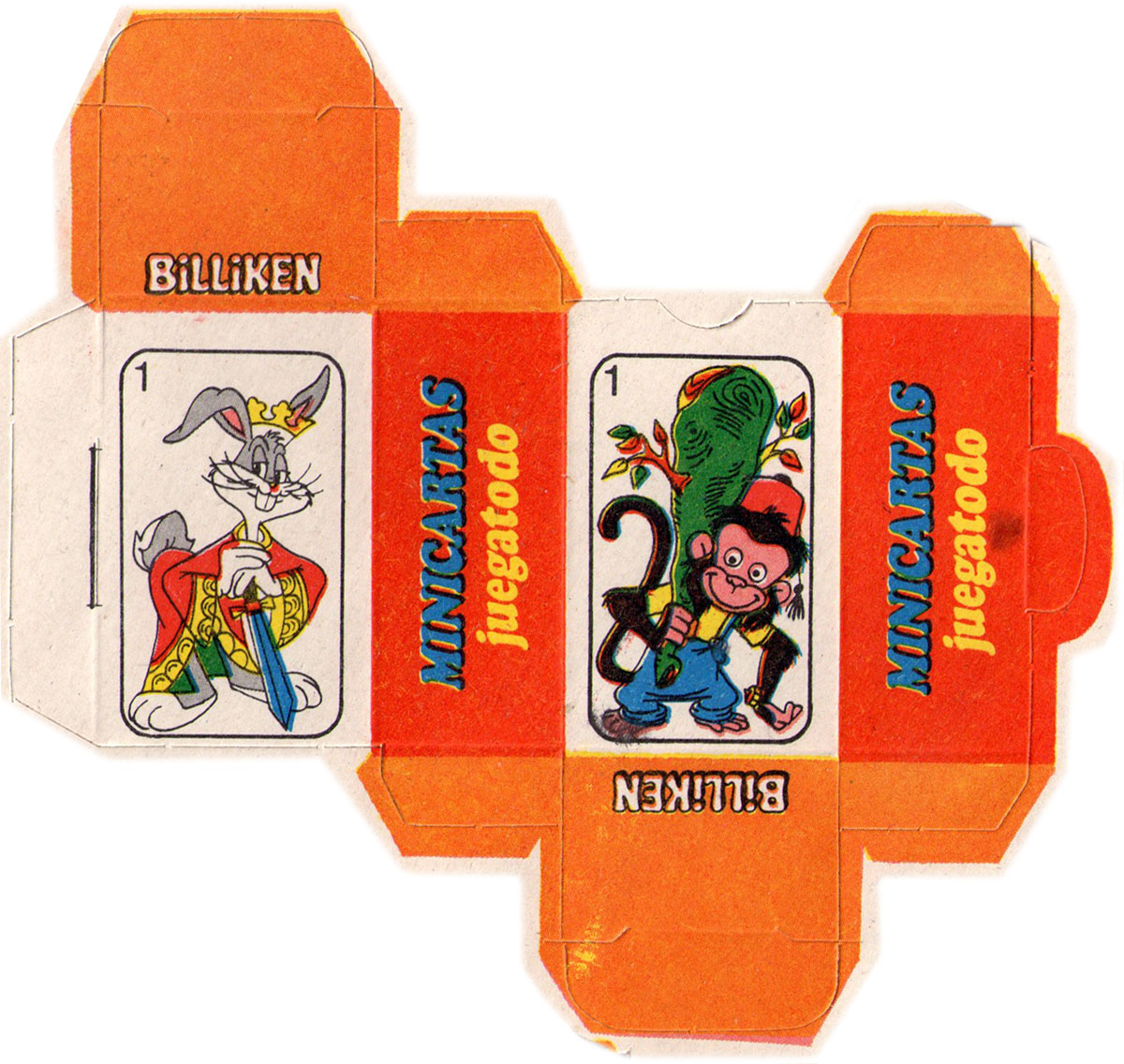 Member since February 01, 1996
View Articles
Curator and editor of the World of Playing Cards since 1996. He is a former committee member of the IPCS and was graphics editor of The Playing-Card journal for many years. He has lived at various times in Chile, England and Wales and is currently living in Extremadura, Spain. Simon's first limited edition pack of playing cards was a replica of a seventeenth century traditional English pack, which he produced from woodblocks and stencils.