Non-standard French-suited cards flourished in Austria and Germany during the 19th and 20th centuries, in a variety of styles to appeal to a growing middle class. This example, with a rich historical style, appears to have been published by Ferd Piatnik & Söhne since the 1880s in several formats, appearing as No.97, No.297, No.397, No.211 and also Patience No.29, with a variety of back designs. In some cases court cards were switched between the suits. Piatnik became a limited company in 1917, but the A.G. initials were dropped again in 1939.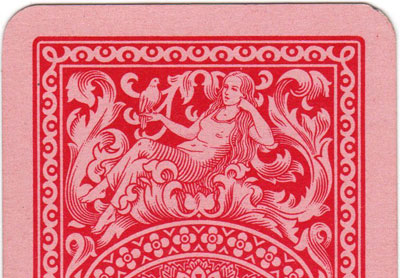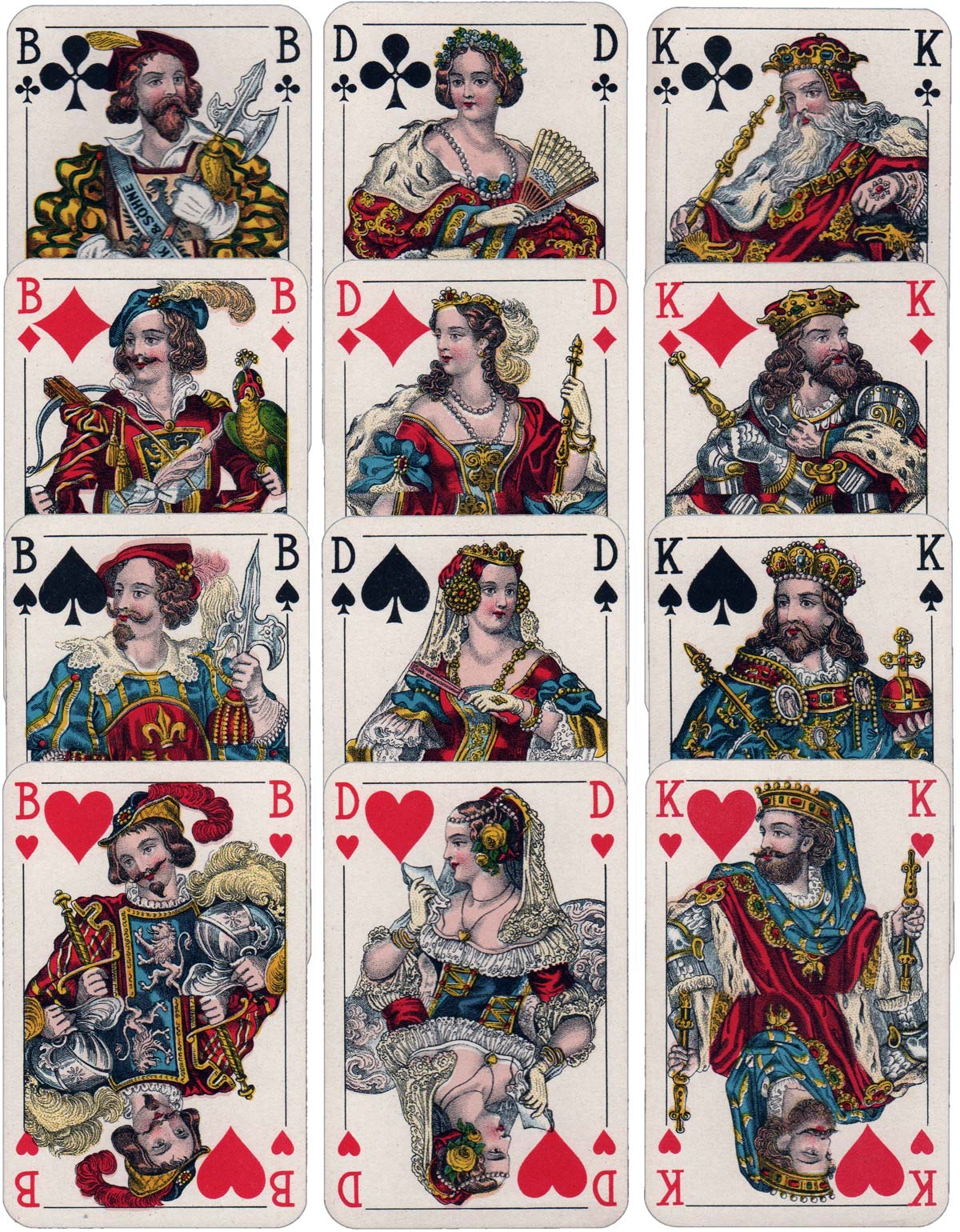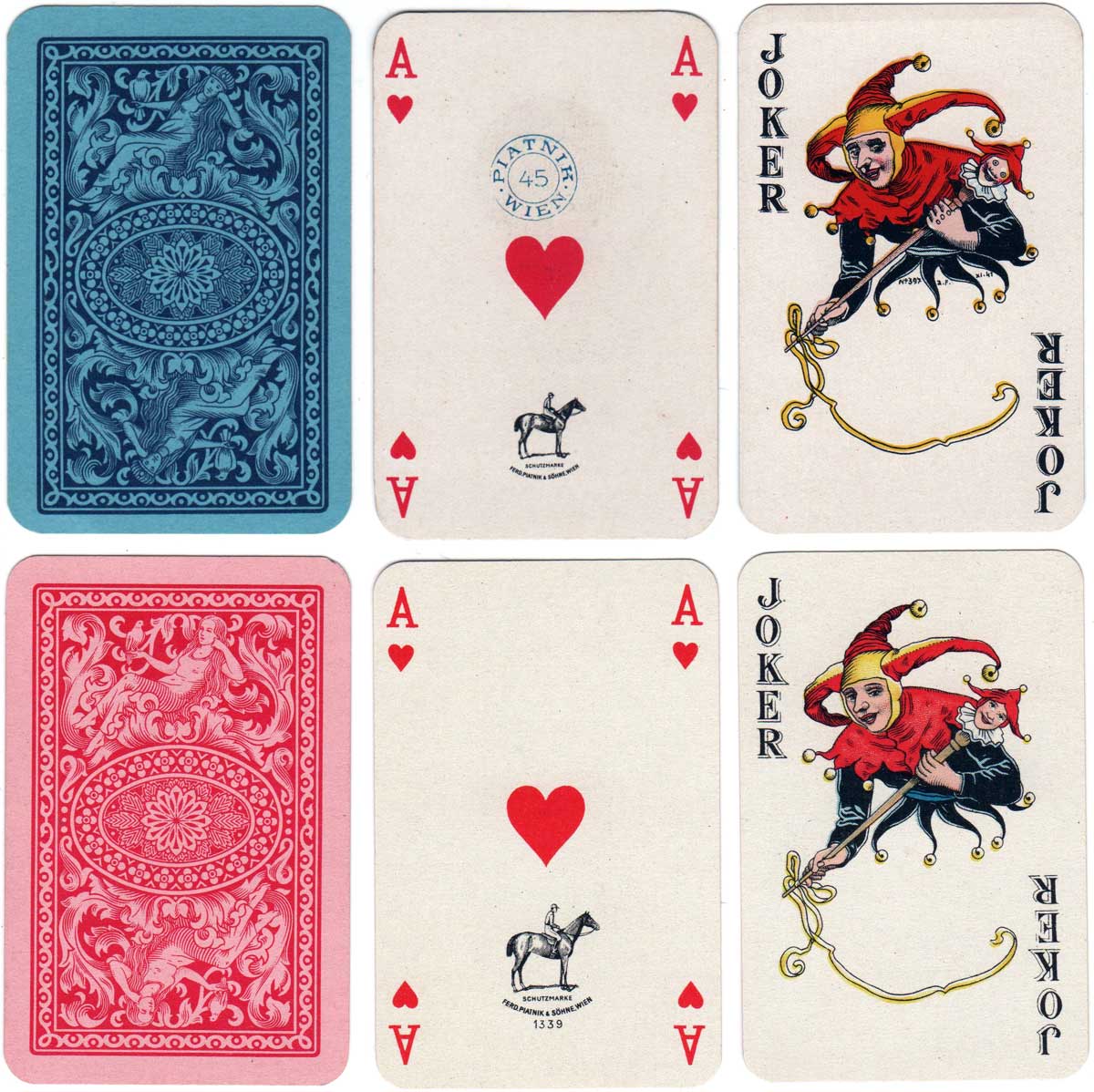 Member since February 01, 1996
View Articles
Curator and editor of the World of Playing Cards since 1996. He is a former committee member of the IPCS and was graphics editor of The Playing-Card journal for many years. He has lived at various times in Chile, England and Wales and is currently living in Extremadura, Spain. Simon's first limited edition pack of playing cards was a replica of a seventeenth century traditional English pack, which he produced from woodblocks and stencils.