Kaiser Jubiläum Imperial playing cards made in Austria by Ferd Piatnik & Sons, Vienna, first published c.1898 but republished several times since then. This edition has English indices. The court cards depict various Austrian Emperors, their wives and the Jacks are allegorical representations of the 4 major nationalities of the Austro-Hungarian Empire. The reverse shows the Imperial & Royal Coat of arms.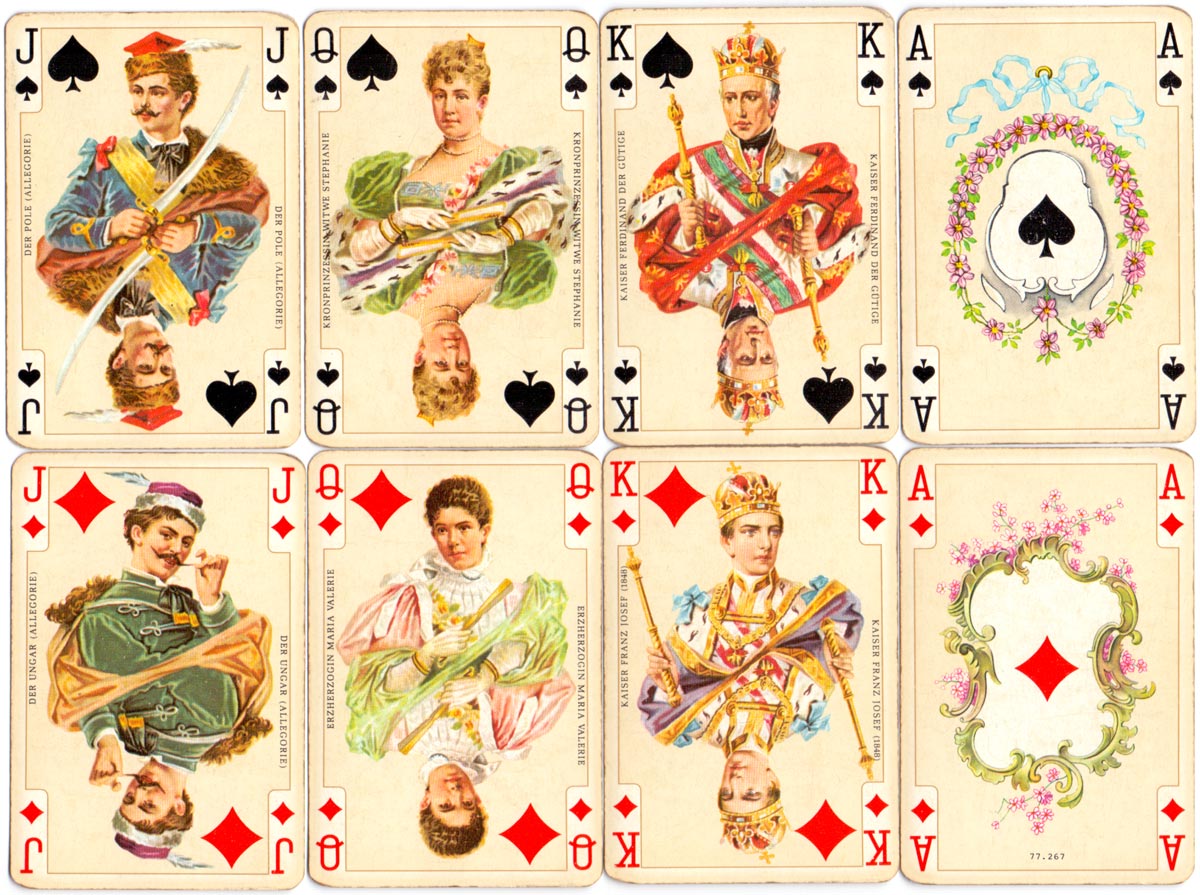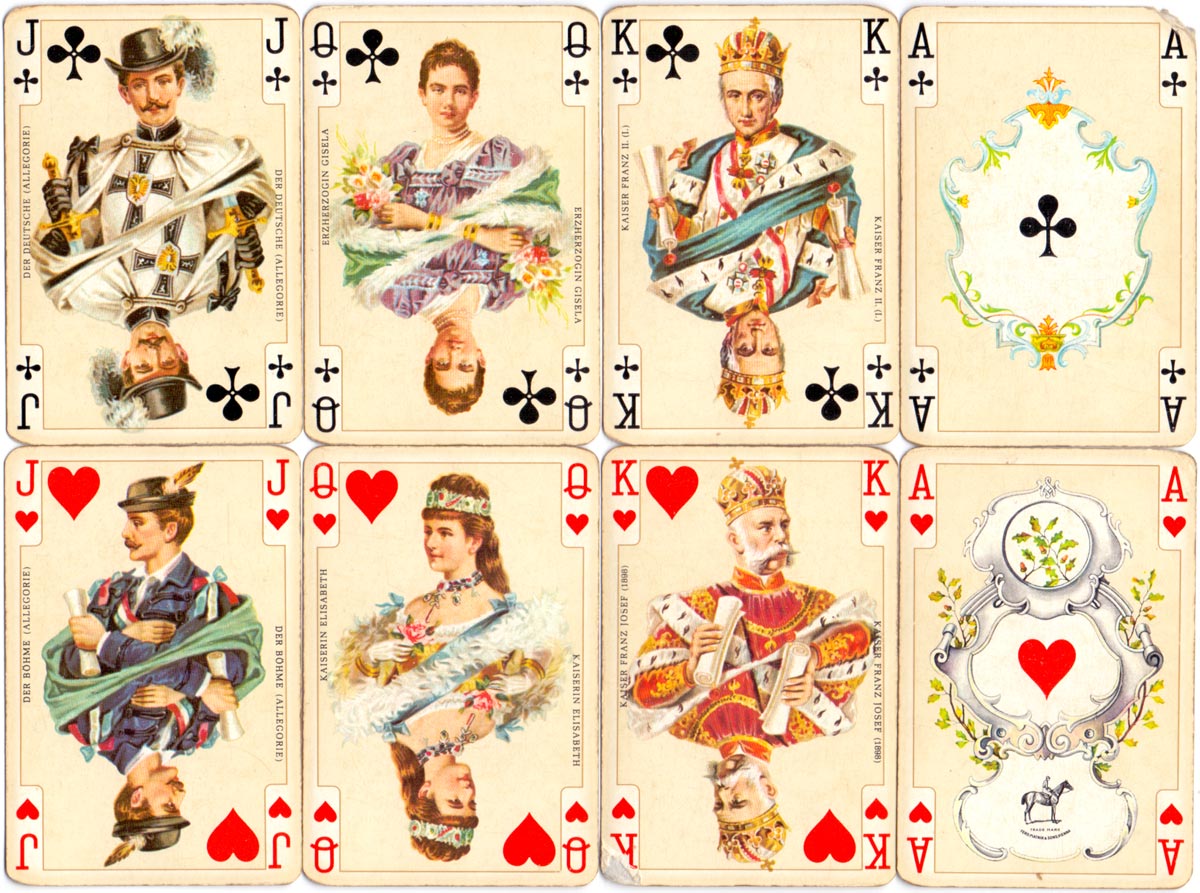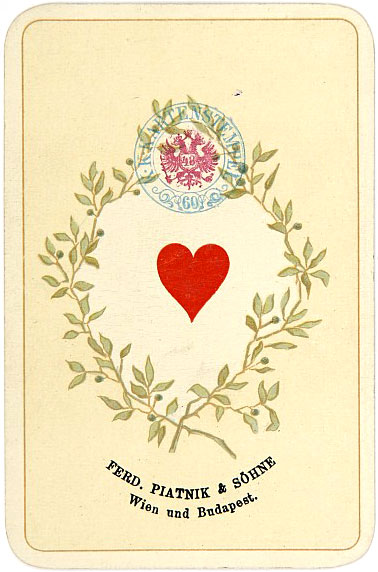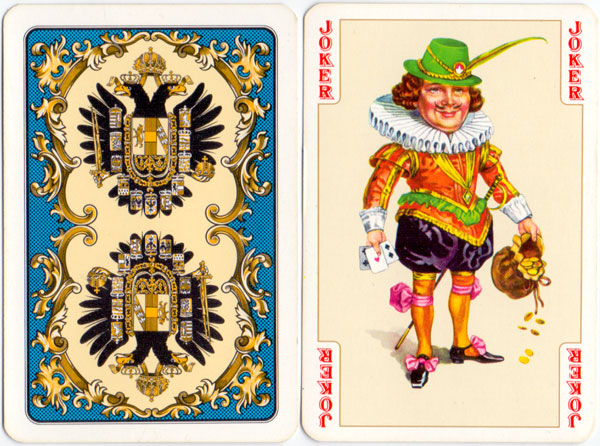 Member since February 01, 1996
View Articles
Curator and editor of the World of Playing Cards since 1996.