Published August 17, 2015
Updated March 13, 2022
Abbey Playing Cards
Abbey Playing Cards made in Belgium by La Turnhoutoise, c.1950s.
Abbey Playing Cards made in Belgium by La Turnhoutoise, 1950s. Founded in 1881, La Turnhoutoise manufactured cards for markets the world over, including this Abbey brand for the English market with the ace of spades marked as 'foreign'. The company was taken over by Brepols in 1960, who in turn was merged along with Van Genechten and Léonard Biermans to become Carta Mundi in 1970.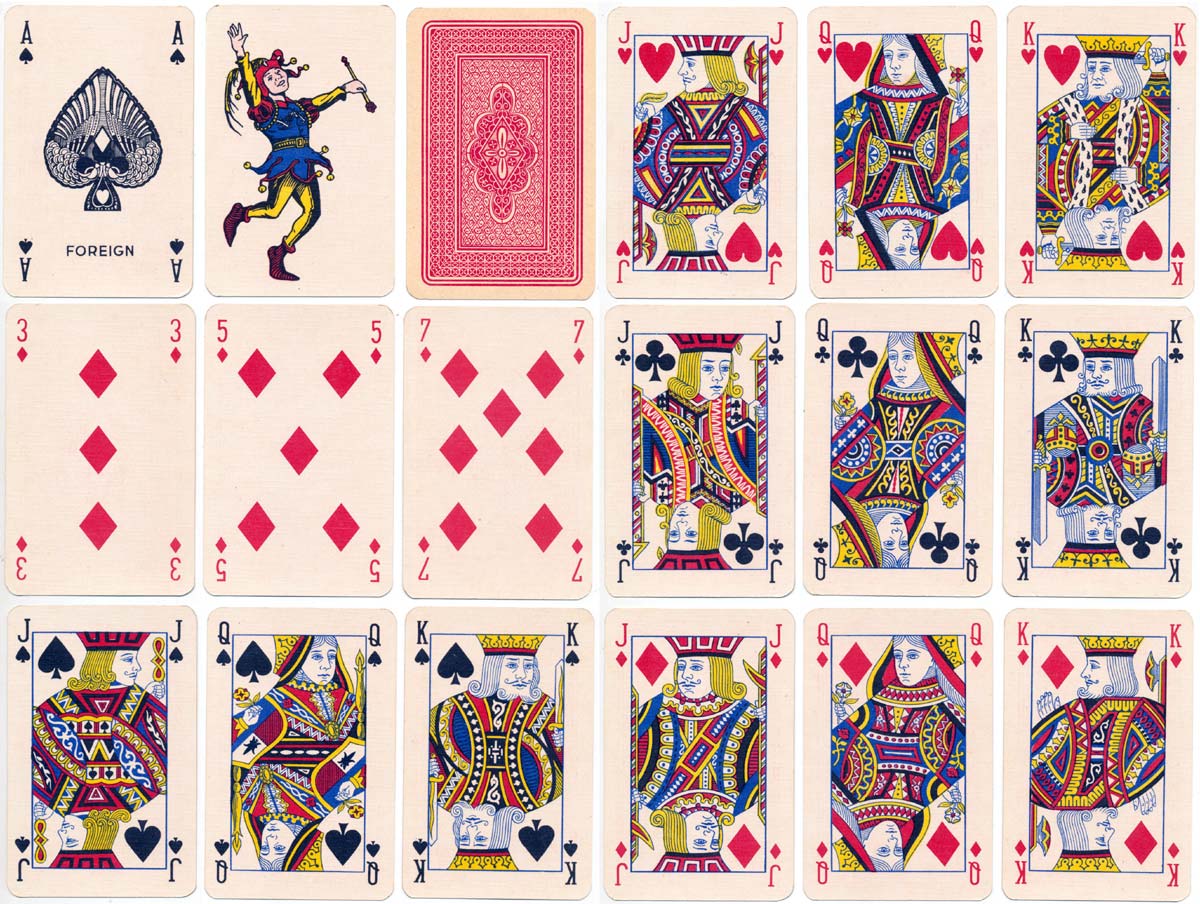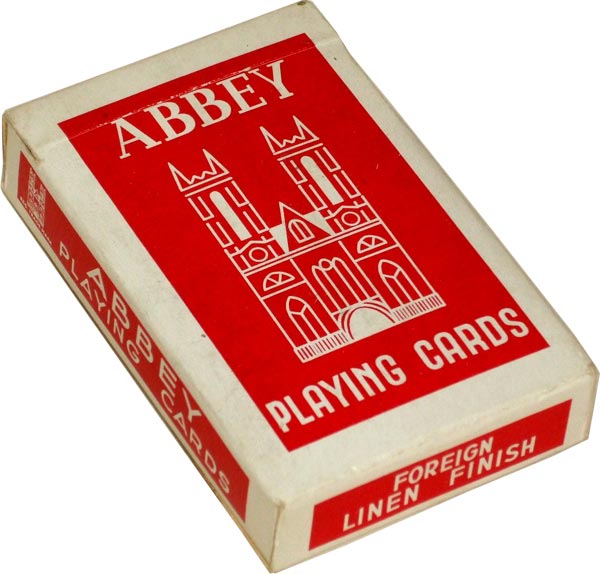 Member since March 02, 2012
View Articles
I have adored playing cards since before I was seven years old, and was brought up on packs of Waddington's No 1. As a child I was fascinated by the pictures of the court cards.
Over the next fifty years I was seduced by the artwork in Piatnik's packs and became a collector of playing cards.
Seeking more information about various unidentified packs I discovered the World of Playing Cards website and became an enthusiastic contributor researching and documenting different packs of cards.
I describe my self as a playing card archaeologist, using detective work to identify and date obscure packs of cards discovered in old houses, flea markets and car boot sales.